Cavs: More floater game from Kevin Porter Jr. would pay off in 2020-21
Kevin Porter Jr. is such a gifted driver, but one added area for him in 2020-21 for the Cleveland Cavaliers would pay off on-ball.
Looking at his second season with the Cleveland Cavaliers, I'd imagine that Kevin Porter Jr. will end up playing more than 23.2 minutes per outing. That's what he played in 2019-20, but while it did take some time for him well into a rhythm, Porter had a pretty nice rookie year, and ended out with 10.0 points, 3.2 rebounds, 2.2 assists and 0.9 steals per game.
Porter's finishing and driving ability were often on display, and as the season progressed, he seemed to get more comfortable. KPJ's passing feel was a true bright spot, too.
He ended out what would ultimately be his last 12 games, given a concussion and then the novel coronavirus-induced hiatus and eventual season ending for Cleveland, with an assist rate of 17.1 percent.
Somewhat in that realm, it would've been intriguing to see Porter run the 1 at times in what was originally set to be more of a closing portion of the season. J.B. Bickerstaff hit on how he wanted to see if Porter could do so soon after Bickerstaff took over the Cavs head coaching reigns. We didn't end up seeing that, but next season, I'd think we will.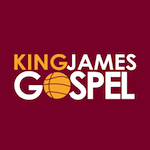 Want your voice heard? Join the King James Gospel team!
Write for us!
In terms of off-ball, as the year progressed, Porter seemed to make strides as a cutter, too, which led to baseline deliveries from the likes of Larry Nance Jr., Darius Garland and Kevin Love.
In addition, while Porter's overall three-point percentage wasn't great for a perimeter player at 33.5 percent, he did show highly capable catch-and-shoot/spot-up ability. Porter hit 40.7 percent of his catch-and-shoot three-point attempts, per NBA.com's shot tracking data.
Swinging back, though, what is seemingly the case with KPJ is that as a driver/finisher, he's already such a key threat for Cleveland and is so gifted when it comes to creating his own looks near the rim. Porter hit 68.7 percent of his shot attempts in the restricted area in 2019-20, per NBA.com's shooting data.
KPJ's quickness, body control, ambidextrous finishing and ability to finish through contact make him so dangerous when he's going to the basket.
For just a 20-year-old, Porter has shown impressive feel for changing speeds on-ball, too, and with a handle that allows him to generate space, Porter can get to his spots at will it seems a bunch. Albeit you'd like him to have better than a 34.0 percent effective field goal shooting clip on pull-ups in year 2, as he had as a rookie, but again, the driving ability/finishing is already there, anyhow.
KPJ would be so difficult to account for on-ball with more of a floater game for the Cleveland Cavaliers in 2020-21, though.
Porter didn't utilize much of a floater game in his first season, and with his driving prowess and quickness, I get that reasoning.
I also am not at all saying KPJ should hold off a ton, and he should see his free throws pile up in year 2, but Porter would be even more difficult to defend in the paint with more of a floater game. That'd make even tougher to account for as a driver.
In his rookie season, Porter shot five-of-18 (27.8 percent) on driving floaters, a better four-of-seven (57.1 percent) on driving floating banks and one-of-seven (14.3 percent) on standard floaters, per NBA.com's shooting data.
While he loves his step backs, of which he hit 26.9 percent of, at times it seemed as if quality opportunities for floaters were better looks for Porter. I still see off-the-bounce shooting as Porter's swing skill, either way, but floaters to some degree weigh into that, and more willingness there would pay off I believe.
If KPJ goes to those looks more, perhaps when opposing bigs drop in pick-and-roll coverage, which will happen often, Porter should have floater looks there and take them more in games.
That's realistically on driving floaters, for context, though some standard floaters on occasion could be viable.
While Porter is a far more capable finisher at this point than Darius Garland, Garland did hit 46.7 percent of his 92 driving floaters, again, per NBA.com's shooting data. Perhaps Garland could help Porter in regards to his driving floater feel/touch on those attempts.
Moreover, with Porter feasibly having at least a bit more of an expanded role next season, varying his driving tool box a bit more via the floater game wouldn't hurt, and it'd make him more versatile. That could aid him in not allowing opponents to load up as much, which they might considerably more in year 2 with stunters/rotators to him.
Perhaps KPJ increasing his driving floaters to maybe 50 or 55 attempts would make him harder to account for as a driving finisher/dump-off/spray-out passer in 2020-21.
Again, Porter is such a talented driver, but in terms of an added area on-ball/as a scorer, having more of a floater game would only make him more formidable and pay off on-ball in year 2, with some more standard floaters in there.
That wouldn't be settling, either, as at times Porter seemed to do via step backs last season.