Kevin Porter Jr. at PG at times for the Cavs couldn't hurt
New Cleveland Cavaliers head coach J.B. Bickerstaff recently said that he wants to put Kevin Porter Jr. at point guard at times post-All-Star break, and he might as well with the team amid a full-rebuild. It couldn't hurt.
The Cleveland Cavaliers have a new head coach in prior associate head coach J.B. Bickerstaff, who has taken over for prior head coach John Beilein.
Beilein resigned as the team's head coach this week, and has since been reportedly re-assigned to an unspecified role, which is head-scratching at this juncture, but there's nothing us Cavs fans can do about it.
Bickerstaff, meanwhile, recently touched on though not just yet, how he wants to experiment the rest of the 2019-20 season.
That includes him saying he wants to play Andre Drummond and Tristan Thompson at times together, and putting Kevin Porter Jr. at times at the 1, as transcribed by WKYC's Ben Axelrod (and h/t Cavs Nation's Marty Fenn).
Frankly, Bickerstaff saying he wants to play Drummond and Thompson together is not something I'm here for. The spacing with two non-big shooters on the floor would take away driving lanes for the likes of Darius Garland, Collin Sexton, Cedi Osman, Porter and/or Dante Exum.
Plus, wasting minutes with those together also factoring in that Thompson, who is on an expiring contract and is reportedly not likely to not come back next season, wouldn't make sense.
Drummond is likely to pick up his $28.8 million player option for next season, though, per a report from Sports Illustrated's Sam Amico before, and with Beilein no longer the head coach, I'd also imagine that'd be more attractive for Drummond, too, so let's not use up meaningful minutes with that Drummond-TT lineup, please.
The former suggestion from what Bickerstaff said is something the Cleveland Cavaliers might as well do on occasion in these last 28 games; after all, it couldn't hurt with the team 14-40 and even with better playmaking lately, only five NBA teams have had a lower assist rate this season, per NBA.com.
Now, I'd still prefer that KPJ comes off the bench the rest of this season because of the energy he gives the Cavs off the bench, against reserve matchups, in particular. Plus, he plays big minutes and in crunch time when Cleveland's in it, anyway, but if Bickerstaff wants to put Porter at the 1 as a starter at times, it's understandable with his on-ball creation toolbox.
Since coming back from a reported left knee sprain, KPJ has averaged 15.3 points on a 62.1 percent true shooting clip in his last eight games, as indicated by NBA.com. He's knocked down 48.5 percent of his three-pointers on 4.1 attempts per outing in those contests as well.
Though Porter's struggled with turnovers all year and has averaged 2.4 per game in that aforementioned span, he has had 2.1 assists per outing in his last eight games and it's clear that his passing vision is advanced for a 19-year-old natural score-first player.
Bickerstaff understands that, and these comments when eventually discussing the possibilities of KPJ playing the 1 from him in media availability on Thursday, as transcribed by 92.3 The Fan's James Rapien, are encouraging, because Porter at the 1 could give the rookie more options.
Granted, Cedi Osman at the 4 and Larry Nance Jr. at the 3 in some instances, as Bickerstaff also suggested (per the Cavs) are not lineups I want to see, really.
Looking back at Porter, his assist rate of 13.8 percent on the year has been pretty solid.
Plus, that could increase with him in there with very capable catch-and-shoot threats in Garland or Sexton playing off the ball more with KPJ, to go with, Osman, Kevin Love/Nance and Drummond/Thompson, and again, options could really open up more for Porter with him as a primary playmaker more with his ability to generate space off-the-bounce and with the ball in his hands more as the lead creator.
Bickerstaff was also right-on in saying Porter's execution on passes needs to be more on-point, too, but with experience playing the 1 on occasion the rest of the season, that should improve. This look in secondary transition to Nance shows a glimpse of Porter's playmaking potential, and especially as a player that can push pace when a play is there to be made.
Flipping to the defensive side, I'd likely expect Porter to guard the primary playmaking threat on that end with Garland or Sexton on with him if there's more of a spot-up threat at the 2 or perhaps a lower-usage point man, with Osman or perhaps Exum defending the opposing 3.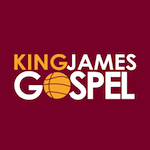 Want your voice heard? Join the King James Gospel team!
Write for us!
At any rate, the 6-foot-4 KPJ occasionally at the point is something the Cleveland Cavaliers and Bickerstaff might as well roll out on the floor post-All-Star break as it couldn't hurt, due to KPJ's handle, tremendous finishing ability for a young perimeter player, and vision to find his teammates. I also believe with Garland at times in an off-ball role with Porter facilitating more, DG could really be freed up more as a shot-maker and cutter.
He's been streaky this year as a perimeter shooter, as evidenced by a three-point shooting hit rate of 35.2 percent, but he's more than capable of getting hot to close out his rookie season.
We'll see how this point KPJ wrinkle unfolds in the closing stretch of the year as Bickerstaff and the Cavs hope to see steady growth from their young pieces going into the offseason.