Cavs: Dylan Windler and Andre Drummond should mesh well on floor
Next season, it should be intriguing to see how Dylan Windler fits in with other pieces, such as Andre Drummond.
Cleveland Cavaliers fans might not be all-in on Dylan Windler projecting as a notable contributor for the squad in coming years, and I can understand that. Windler has not played yet for the Wine and Gold since being drafted last year by the club due to complications involving a stress reaction in his left leg.
Windler is reportedly progressing along in his rehab, though, and I believe while it'll take some time for him to adjust, he could very well be a quality bench contributor even early on in 2020-21.
Windler hit 40.6 percent of his 534 three-point attempts in a four-year collegiate career at Belmont, and while that wasn't a blue blood program, Windler has a quick release and smooth stroke, and I believe could be a knockdown shooter for Cleveland.
That's at least in a rotational role early on, and according to Cleveland.com's Chris Fedor, he could've maybe pushed to take over at the starting 3 for Cedi Osman mid-way through this now-past season for the Cavs. Windler is a polished pull-up shooter that is lethal off of movement, too, and Windler is a gifted cutter/finisher as well, and perhaps we could see him in a starting 3 role at some point in 2020-21.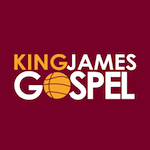 Want your voice heard? Join the King James Gospel team!
Write for us!
Whether or not we eventually see that, though, I'm very optimistic about Windler being able to contribute in stretches off the bench next season and going forward if he can be mostly healthy. I'd imagine feasibly in stretches at the 2 or 3, Windler should be able to fit in seamlessly with other Cavs players, such as Kevin Porter Jr., Larry Nance Jr., Kevin Love, Darius Garland and/or others.
Cleveland Cavaliers center Andre Drummond could fit that mold involving Windler, too, which we'll detail here.
Andre Drummond has previously emphasized how he fully intends to opt into his $28.8 million player option for next season, so the Cavs should have a greater idea of if he could be a fit for coming years. Per a prior report from Fedor, Drummond and the Cavaliers have both "shown interest" in a potential contract extension, too, though it's unclear if that will play out.
Furthermore, a recent report from Forbes' Evan Dammarell stressed how Drummond and the Cavs "have begun exploring a possible long term extension," and Dammarell touched on how if that were to play out, it would be nonsensical for Cleveland to draft 5 James Wiseman. Dammarell noted how Tristan Thompson is interested in re-signing with the Cavs via "one-year deal," too.
It's unclear whether Thompson will be re-signed, though, and Wiseman is a player that's reportedly in the Cavs' top tier of prospects in the 2020 NBA Draft. That's with Georgia's Anthony Edwards and LaMelo of the NBL's Illawarra Hawks as the others for now.
Dammarell did go on to hit on how it's seemingly anything but a sure thing regarding a potential Drummond extension, which he believes would be "in the ballpark of $20 million annually," however, and it's uncertain as to whether or not that will actually play out.
In any case, maybe Drummond, who is fresh off putting up a career-best 17.7 points in 2019-20, and is arguably the NBA's best rebounder, could end up helping out the likes of Kevin Love, Collin Sexton and others as an interior presence and good team defender. At any rate, swinging back, a piece that could mesh well with Drummond, feasibly for stretches still, could be Windler in minutes together on the floor.
While Drummond is not a shooting presence, let alone floor spacer by any means, his 6-foot-10, 279-pound frame does do a very good job for him as a screener, both on and off-ball.
That aided pieces such as Luke Kennard and Langston Galloway with the Detroit Pistons often, and I believe the same could play out in relation to Windler, in particular. Windler is so active off-ball and has impressive feel in terms of shooting off of movement and having a quick release, and Drummond's big frame could help Windler in a sizable way when the two are on the floor together in games.
In terms of on-ball, Windler, such as with Sexton, for instance, could very well benefit from Drummond screens in the pick-and-roll, where Windler should be able to get switchouts leading to quality opportunities for him against bigs. Windler is also a solid secondary playmaker as well, and could be able to get some passes over-the-top at times in the PnR to a rolling Drummond, similarly to the case with Larry Nance Jr.
Additionally, in more so Drummond's case as a low-post threat, having Windler's presence on the floor in the corner could space the floor better for Dre. That's whether or not Cedi Osman is on the floor with Drummond, and while Osman did hit 38.3 percent from three-point range in 2019-20, Windler is frankly still a more dangerous catch-and-shoot threat. Plus, Windler is more polished as a finisher off-the-bounce to punish hard closeouts from there and is more versatile on-ball.
Lastly, with Drummond being one of the league's best offensive rebounders, in stretches on the floor together, Windler could be a key target for Drummond as a lethal shooter against scrambling defenses post-offensive rebounds. Windler could be a great cutter as a counter to hard closeouts in those instances, too.
As far as whether Drummond is a long term piece alongside Windler, Sexton and KPJ, though, for instance, we'll have to see if that will end up being the case. As Dammarell noted, Drummond could end up being an attractive expiring trade target.
Still, while you would ideally prefer him to be a shooting presence outside of close to the basket, which isn't the case, he could help Cleveland's perimeter pieces as a screener/roller. Also, in Windler's case, especially, he could be a formidable off-ball screening presence in stretches.