Cavs: Dylan Windler should fit in with a variety of teammates, even early on
Dylan Windler should be a seamless fit on the Cleveland Cavaliers.
In what will technically be his rookie campaign for the Cleveland Cavaliers, wing Dylan Windler should make an impact, even pretty early on. The 6-foot-6 Belmont product did not get to play in the 2019-20 season for Cleveland due to complications involving a stress reaction in his left leg, but he's reportedly progressing well in his rehab.
Windler could've potentially made his debut for the Cavs had they been invited to Orlando for the season's restart, but the Cavs were not one of the NBA's top 22 clubs.
While it's anything but a certainty regarding the novel coronavirus pandemic, if the Cavaliers do have four Summer League-type games via second "bubble" location in Chicago, which could reportedly occur in September, perhaps Windler will then. Again, though, a second bubble is something I can't say for certain will happen.
Looking past that with the 2020-21 campaign in mind, I foresee Windler as being able to make an impact even in the early going for the Wine and Gold. Windler showed the ability to hit from three-point range off of spot-ups, off of movement, and in the pull-up game some in that regard in his collegiate career at Belmont.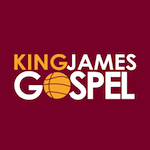 Want your voice heard? Join the King James Gospel team!
Write for us!
In that four-year tenure, Windler hit 40.6 percent of his three-point attempts, and in his junior and senior seasons, he hit 42.6 and 42.9 percent from deep. That was on 4.9 and 7.1 attempts per outing, respectively. Considering his shooting polish and deep range, and his quick release, I believe Windler should fit in seamlessly in his minutes-share.
Windler should fit in well with a variety of Cleveland Cavaliers players.
Windler is a highly capable pull-up shooter, too, and naturally, that should come in handy for the Cavs in his minutes-share on the floor, feasibly at the 2 and 3 positions.
Windler's all-around shooting ability and good secondary ball movement/playmaking feel leads me to think he should help create his share of open looks for the likes of Kevin Porter Jr. and Larry Nance Jr., and to some extent, Darius Garland/Collin Sexton. That should be even early on, in my opinion.
As I also stressed before, with Windler timing his cuts especially well to counter his shooting, I personally wouldn't be shocked if Windler established himself as Cleveland's best cutter next season.
That'd further showcase him fitting in with a variety of pieces, and willing and able passers in Porter, Nance and Garland, in particular.
According to Synergy Sports and as h/t a draft profile from NBA.com, Windler placed in the 94th percentile on catch-and-shoot jumpers in settled offense, the 85th percentile on pull-ups in the halfcourt and in the 96th percentile on shots around the rim in the halfcourt.
While I fully acknowledge that Belmont was not NBA hooping, Windler clearly is a well-rounded scorer. Plus, with his ambidextrous finishing touch, he should be able to convert on looks from Garland, KPJ and others to help take the pressure of them and/or after occasional pick-and-roll drives himself.
I'd also definitely expect Windler to be able to give the Cleveland Cavaliers a formidable off screen shooter, in the same breath of Love, and in a relocation sense, similar to that of Garland and/or a bit Sexton/Cedi Osman.
With Windler being a willing passer, to go with him potentially getting a decent amount of burn alongside Andre Drummond and helping space the floor for the big man inside, Windler could create easy looks for Drummond fairly frequently via extra passes or from looks over the top after hand offs. Drummond fully intends to pick up his $28.8 million player option for 2020-21, to be clear.
So looking at 2020-21, while I'd expect Windler to take a bit of time to adjust/get his legs under him, I would still imagine even pretty early on that Windler should be able to fit in well with a variety of his Cleveland Cavaliers teammates.
Windler should be able to give Cleveland a quality off-ball presence that should aid in opening up driving lanes for players such as Sexton and KPJ, and help maintain spacing for Cleveland's key bigs and/or get them high percentage looks when the opportunities seem to be there.
Plus, Windler, who has good rebounding instincts and averaged 7.8 boards per outing for his career at Belmont, could end up helping the Cavs as a true grab-and-go threat after defensive rebounds. That should aid KPJ and Nance, feasibly two of Cleveland's key bench pieces and best transition players.
Albeit whether or not Windler were to eventually start at the 3 over Osman, also considering that Cleveland could draft a wing, is tough to say at this point.
Regardless, though, if Windler is mostly healthy next season, he should be poised to at least make a considerable impact off the bench as a shooter/on-ball threat and I believe should fit in seamlessly with a variety of Cavs players.
With seemingly no shortage of motivational fuel after not playing in 2019-20, Windler should be ready to roll and let it fly with confidence, too.