Cavs: Larry Nance Jr.'s prior praise for Dylan Windler should lead to fan optimism
Dylan Windler could definitely be an impact player in coming years for the Cleveland Cavaliers.
No, we have not seen Dylan Windler in action for the Cleveland Cavaliers to this point, as he dealt with complications involving a stress reaction in his left leg in the 2019-20 campaign. Windler is reportedly progressing along in his rehab, though, and I would imagine we'll see him in action and mostly healthy in 2020-21.
If the Cavs had a handful of more games in 2019-20 in Orlando, Windler could've reportedly maybe made his Cleveland debut. Albeit the Cavs were one of the NBA's bottom eight clubs that were not invited to Orlando, and Cleveland locked up the NBA's second-worst record at 19-46 it seems.
Now, per a prior report from ESPN's Jackie MacMullan, the NBA was involved in discussions with non-Orlando teams about potentially having four Summer League-type games and/or mini-camps via second "bubble" in September in Chicago. Somewhat along those lines, per a more recent report from Rick Bonnell of the Charlotte Observer last week, discussions have "progressed" about possible scrimmages and group workouts.
Bonnell did note how a decision could be reached early this week, and while the proposal would have to be agreed on by the league and the NBPA, which are big ifs, teams could potentially have workouts for two weeks, and then maybe have scrimmages in those set weeks, following a week of individual practices.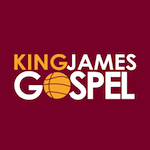 Want your voice heard? Join the King James Gospel team!
Write for us!
That'd be at their own respective cities beginning the second week of August, and these potential group workouts/possible scrimmages would be in two cities of non-Orlando teams, Bonnell noted.
Again, though, this possible scenario of maybe group scrimmages is seemingly anything but a certainty, due to COVID-19 concerns, but Windler, if he could go, and other young Cavs would benefit from those reps.
Anyway, what the focus to me is involving Windler is in relation to next season. No, Windler did not get to play in 2019-20 with the Cavs, but if he is mostly healthy next season, which I believe he very well will be, he projects as a potential sharpshooter off the bench that should get plenty of burn.
Windler hit 40.6 percent of his 534 three-point shot attempts in a four-year collegiate career at Belmont, and for the Cavs, I'd imagine he should fit in seamlessly alongside pieces such as Kevin Porter Jr., Larry Nance Jr., Kevin Love and others.
Windler, when he gets his legs fully under him, so-to-speak, should help bring more of an off-movement shooting element, too, to go with him being a big-time spot-up threat.
Plus, Windler has a nice handle, and is a polished pull-up shooter, too, and with his ambidextrous finishing touch and timing, I could see Windler being a terrific cutter for the Wine and Gold. Windler does have good secondary playmaking instincts as well, and in his career at Belmont, he had a healthy 7.8 rebounds per game.
That said, what is the key with Windler, at least one would imagine at first glance, would seemingly be the shooting element.
Nance's prior praise for Windler's shooting should lead to optimism from Cleveland Cavaliers fans, too.
Nance knows how Windler could boost the Cavs' shooting capabilities, especially from even way deep.
This praise from him of Windler from back in November when Windler could've potentially still ended up playing for the Wine and Gold before he was eventually shut down, then per Cleveland.com's Chris Fedor, was great to hear about as a Cavs fan, also. There was a four-letter word in there that was visibly censored for viewing, FYI.
"Can't wait to get that kid on the floor with us," Nance told cleveland.com at the time. "Look at him. He can shoot the s— out of it. We need what he brings."
Fedor would go on to suggest that had Windler been able to go, he could've perhaps taken over Cedi Osman's starting 3 role eventually, and have "shifted Osman into a more suitable backup role."
Osman did hit 38.3 percent of his three-point attempts in 2019-20, which was a positive, but Windler has frankly a better handle, and I'd think he'll have more on-ball capability, and would project as a better overall shooter in the grand scheme.
Granted, I could feasibly see a player such as Auburn's Isaac Okoro more suited to be a starting 3 replacement for Osman at some point, with Okoro's defensive versatility and driving prowess, but maybe we will see Windler in that role down the road.
Either way, this prior praise of Windler's shooting ability from Nance should lead to optimism from Cavs fans, and I'm sure the Cavaliers have seen Windler's shooting prowess all the time still. As Fedor touched on, we did see glimpses of Windler's big-time shooting potential in last year's Summer League.
In 2020-21, as Fedor essentially alluded to, if Windler can be physically able to be a regular contributor, I firmly believe he'll make a key impact, at least in a meaningful bench role in minutes at the 2 and 3.
That could be with Kevin Porter Jr. running some at the 1 in stretches, also, considering how Cavs head coach J.B. Bickerstaff did want to see if KPJ could on occasion in what was set to originally be more of the closing portion of the season.
To further drive it home, though, that prior praise of Windler's shooting from Nance back in November should lead to plenty of reason for optimism from the fan base. That sort of floor spacing presence, as Fedor hit on, should help out Collin Sexton, KPJ, Nance and the Cavaliers in a big way if he can be healthy.
I truly can't wait to see Windler out there on the floor for the Wine and Gold, and I'd think he will be able to go and have an impact pretty early on, given that aforementioned prior report.