Cavs rumors: Kevin Love mentioned as possible target, but is 'hard sell'
Cleveland Cavaliers big man Kevin Love is was mentioned as a potential trade target in the offseason, which is nothing new in regards to Cavs rumors.
It's never a surprise to hear/read about Cleveland Cavaliers big man Kevin Love being a prime subject of trade rumors/potential discussions. Love has been a topic of Cavs rumors/trade discussion for so long, and with the Wine and Gold rebuilding, it's logical to think he could eventually be dealt.
Love is still a piece that the Cavs value in really high regard, though, and while it did appear that Cleveland would move Love before the 2020 deadline, especially given the visible on-floor/on-bench frustration Love showed in the earlier part of 2019-20, Love wasn't dealt.
To Love's credit, too, he did apologize for his prior actions in early January, and I thought he was very effective in 2019-20. Love had 17.6 points, 9.8 rebounds and 3.2 assists per game, and shot 37.4 percent from three-point range on a career-high 7.0 attempts per outing.
Looking at the 2020-21 season, it should be interesting to see Love and Andre Drummond have more time together as Cleveland's starting frontcourt for considerable stretches. Drummond only appeared in eight games for the Cavs post-trade deadline, and after a tough go early on, he did settle in some and still had 17.5 points, 11.1 rebounds, 1.5 steals and 1.4 blocks per game in eight outings.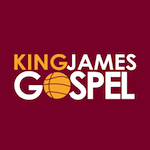 Want your voice heard? Join the King James Gospel team!
Write for us!
Drummond fully intends to pick up his $28.8 player option for 2020-21, so I'd think we should see plenty more of Drummond's fit alongside Love and others.
Drummond and the Cavs have both reportedly "shown interest" in a potential contract extension, which would be set to play out in late October if it did, but with just an eight-game sample size for Drummond with Cleveland, I see that as being anything but a certainty.
In today's league, with Drummond not being a shooting presence at all, in particular, I don't know if we'll see him signing a big-money extension, really. While he is capable as a dropper, Drummond not being able to switch out on to perimeter pick-and-roll ball handlers limits his fit in closing stretches of games it seems, factoring in the non-shooting, too.
Swinging back to Love as a potential trade piece for Cleveland, though, with how the novel coronavirus pandemic it set to make this upcoming free agency period quite the bear market, according to Forbes' Sean Deveney, there could be a busy trade market this offseason. That'd be in relation to a star-studded 2021 free agency period and teams wanting to "position themselves for next July."
It was far from shocking that the Cleveland Cavaliers big, Love, was mentioned among possible trade targets.
A name listed as a player that could be a headliner on the trade block in that Deveney piece, which featured the opinions of one Eastern and one Western Conference executive, was indeed, Love. Albeit again, Love's name being mentioned in potential trade discussions/Cavs rumors is nothing new.
In terms of what Deveney hit on involving Love, the gyst was how alluded to how Love was constantly on the block throughout this now-past season for Cleveland, but that the Cavs wanted a first-rounder for him, which didn't happen, with his contract, in particular. Although, Deveney did then note how that could maybe get "more palatable when it is down to three years and $91 million."
From there, Deveney mentioned how the Cavaliers "could also hold off and see how things work with Love and new center Andre Drummond but the prediction here is that won't work out well and if Cleveland can find a taker for Love, go for it."
So what did the Eastern Conference executive, the one that gave their take in this instance, say about the prospects of a possible Love deal? Here was that take, per Deveney.
"Not happening. He is 32 (in September) and can't stay healthy. His numbers are so-so. Maybe a team looking for a shakeup-Phoenix is a possibility-might take the risk. But you'll be paying $30 million a year to a guy in decline in his 30s. That is a hard sell."
This take from that East exec is probably how the overwhelming majority of the league feels about Love. Love is not really a star anymore, and though he did appear in 56 of 65 games for the Cavs in 2019-20, his injury history is very well-documented. Love only appeared in 22 games in 2018-19 for Cleveland, for example, most of which was due to toe surgery.
That East exec noting what teams would have to be paying Love, too, definitely makes looking to add him via trade a "hard sell."
The Phoenix Suns as a possibility would seemingly come from the fact that Love's former teammate, James Jones, is the Suns general manager now, and the two seem to have a great relationship and they won the 2016 championship as Cavs together.
Even still, though, in a potential package for Love, it would seem that the Suns would have to give the Cavs a player such as Ricky Rubio, who is set to make $17 million in 2020-21, or Kelly Oubre Jr., who is set to make roughly $14.4 million in 2020-21. That'd be in addition to two others, realistically.
Would the Suns be willing to move Rubio, who though he had some injury troubles earlier on, has been healthier for the most part in more recent seasons, and in 2019-20 has had 13.1 points, 8.9 assists, 4.6 rebounds and 1.5 steals per game? I question that possibility, and Rubio has lessened the playmaking burden for Devin Booker to a large degree.
I also greatly question if the Suns would want to move Oubre, who while he is set to be expiring after next season for now, has looked like a player firmly on the rise and is only 24.
It's reportedly uncertain if he'll play in the NBA restart in Orlando due to a knee injury, but either way, Oubre has been impressive in his first season as a full-time starter with 18.7 points, 6.4 rebounds and 1.3 steals per outing.
Now from the Cavs' perspective, a potential return of Oubre, Frank Kaminsky and Mikal Bridges would have me jumping for joy, but I absolutely don't see the Suns agreeing to that.
Moreover, although of course there would be near-salary matching to make a possible Love deal work anyway, with some expecting NBA teams to lose "tens of millions per franchise" in 2020-21, per a report from ESPN's Brian Windhorst, given the impact of COVID-19 concerns involving fans/realistic lack thereof, it's still difficult to see Love moved.
It's hard to see teams wanting to be set to be pay Love $91-plus million over the next three seasons, and yes, as that East exec said to Deveney, trading for Love is still a "hard sell."
For the Cavs, on the plus side, Love is still one of the game's best shooting bigs, and his passing ability for a big aids the likes of Collin Sexton, Darius Garland and others throughout games. Love is still one of the game's best defensive rebounders as well.
In any case, I still would expect Love to be a Cavalier through the 2020-21 season, and with how he has a great relationship with Cavs head coach J.B. Bickerstaff, that'd be more than fine with me.
Love seems so much more locked-in with the Cavs with Bickerstaff at the helm as opposed to when John Beilein was Cleveland's head coach, and the Cavaliers reportedly still do see Love as an important piece to have around to help young pieces. Also, giving the Drummond experiment at least some meaningful time doesn't seem like an awful idea.
So while we'll likely still hear about Cavs rumors involving Love as a potential trade piece, it'll still be a totally different thing for another team to actually agree to a deal. That's not exactly news, but that East exec's comments to Deveney just reiterated that stance to me.