3 potential lineups the Cavs could use involving James Wiseman
James Wiseman could be a potential high selection by the Cleveland Cavaliers in the 2020 NBA Draft.
The 2020 NBA Draft is going to be one of the most unpredictable drafts in recent memory, and it will be interesting to see how it shakes out as a Cleveland Cavaliers fan. There is not a single player that has truly separated their name from the rest of the bunch. Players like LaMelo Ball of the NBL's Illawarra Hawks, Anthony Edwards from the Georgia Bulldogs and Obi Toppin from the Dayton Flyers have all been mentioned as potential first overall picks.
There is not a slam-dunk, no doubt top selection like Zion Williamson or LeBron James in previous classes. Any player selected in the top of the lottery is going to come with their own set of question marks, and that can be said emphatically for Memphis Tigers center James Wiseman.
After his senior season at East High School in Memphis, Tennessee, Wiseman was considered one of the top prospects in all of high school basketball. With his mix of post scoring, jump shooting, and athleticism, Wiseman was expected to dominate for whichever team he chose.
Due to hometown roots as well as earlier life connections with head coach Penny Hardaway, Wiseman committed to play for the Memphis Tigers, as he then announced on SportsCenter, as then-ESPN's Jeff Borzello alluded to.
In his first collegiate game, Wiseman scored 28 points and grabbed 11 rebounds, while blocking three shots. Right off the bat, the 18-year-old showed offensive skill, athleticism and rim-protecting potential. Although his name was already firmly slotted in the lottery in most NBA mock drafts, Wiseman was beginning to solidify his top prospect status.
But shortly after his first game with Memphis, the NCAA ruled Wiseman ineligible to play. That came because his head coach at Memphis, Penny Hardaway, was deemed a booster after helping Wiseman's family in their move initially to Memphis, per Hardaway's lawyers and h/t ESPN's Adrian Wojnarowski. From there, Wiseman was ruled ineligible to play.
After much debate, Wiseman was eventually ruled by the NCAA to pay $11,500 to a charity of his choice, the amount Hardaway gave his family, as well as serve a 12-game suspension. But Wiseman decided that it would be in his best interest to leave Memphis University and begin preparing for the 2020 NBA Draft, which KJG's Corey Casey previously hit on involving reported details.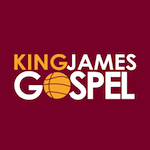 Want your voice heard? Join the King James Gospel team!
Write for us!
After three games, the college career of Wiseman was over. During his time at Memphis, Wiseman averaged 19.7 points, 10.7 rebounds and 3.0 blocks per game.
James Wiseman had a very short collegiate career. His sample size is incredibly small. But despite that, there is still a good chance he ends up being the first overall pick of the 2020 NBA Draft. With the sheer amount of uncertainty seeming to surround every player in the draft class, the size and skill that Wiseman possesses make his high draft status undeniable. With his mix of size at 7-foot-1 and 240 pounds, a 7-foot-6 wingspan, and skill on offense and defense, Wiseman's potential is as high as any player in the draft class.
That potential has caught the eye of many general managers throughout the NBA, too. Any team given the opportunity to add Wiseman to its' roster would likely be excited to do so. That includes the Cleveland Cavaliers.
Cavs general manager Koby Altman has added players such as Collin Sexton, Darius Garland, Kevin Porter Jr. and Andre Drummond, who fully intends to pick up his player option for next season, over the past two years. While all of these players have shown flashes of potential, none have truly emerged as a franchise centerpiece.
Because of that, the Cavaliers will be entering the 2020 draft still looking for their franchise player, seemingly no matter what position they play. If the Cavaliers are lucky enough to land the first pick in the 2020 NBA Draft, there is a good chance that James Wiseman could be the newest member of the Wine and Gold, too. He is reportedly in Cleveland's top tier as far as prospects.
If that were to happen and the Cavaliers end up drafting James Wiseman, what would that look like? What sort of lineups would Cavs head coach J.B. Bickerstaff use involving the young big man?
Here, I'll delve into three potential lineups the Cleveland Cavaliers could use if they draft James Wiseman.
We'll get started with the first potential lineup involving the talented center.