Cavs: A Tristan Thompson departure would lead to Larry Nance Jr. being even more crucial
If Tristan Thompson were to sign elsewhere, that would solidify Larry Nance Jr. as being ever-more crucial.
Tristan Thompson had a rock solid 2019-20 season for the Cleveland Cavaliers, and before Cleveland acquired Andre Drummond near the 2020 trade deadline, Thompson was truly amid a career year. On the season, Thompson put up career-bests with 12.0 points and 2.1 assists per game, and had a near-career high 10.1 rebounds per outing.
Thompson would be moved to a bench role post-deadline when Drummond was able to go for Cleveland leading into the novel coronavirus-induced hiatus, though. Thompson still was a model teammate and leadership presence in that stretch, however, and seemed to be still locked-in in time as a bench piece.
Nonetheless, when looking at next season, while there is a chance Thompson could potentially be re-signed, and perhaps reportedly agree to a one-year deal for the $8-9 million mid-level exception, I do believe there's a high possibility Thompson does still sign elsewhere. The expiring center has carved out a really nice career, and he has leaned into a primary leadership presence since LeBron James departed to the Los Angeles Lakers in the summer of 2018.
Moreover, as Cleveland.com's Chris Fedor detailed, Thompson would be a tough player to replace, but I could definitely see Cleveland ending up drafting a player such as USC's Onyeka Okongwu as a developmental piece and look to go younger for a backup 5 to Drummond.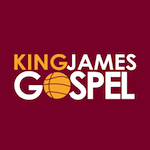 Want your voice heard? Join the King James Gospel team!
Write for us!
Drummond has previously hit on how he fully intends to pick up his $28.8 million player option, and frankly, a player such as Okongwu would make a tough of sense, with his low-post polish, rebounding/screening ability, athleticism and defensive switchability, most notably.
With the 2020-21 season in mind, if the expiring Thompson were to sign elsewhere, that'd lead to Larry Nance Jr.'s play off the bench being even more crucial. I'd imagine in some capacity, we'll still see Nance some at the 5 in stretches for Cleveland, but if he's at the 4, or even occasionally the 3, of which he showed viability at some post-All-Star, if TT is not back, Nance will be even more crucial for Cleveland.
Nance is one of the Cleveland Cavaliers' best players, and if TT is not back, the Cavs will rely on Nance even more so.
Nance is fresh off averaging a career-high 10.1 points per game, and he hit a career-best 35.2 percent of his three-point attempts and continued to make strides from beyond the arc as a catch-and-shoot player.
Next season, I also believe it's fair to expect Nance continuing to show more growth as a three-point shooter via spot-ups in 2020-21 as well.
Nance is a very good passing big for the Cavs, too, similarly to Kevin Love, and Nance's much-improved handle in 2019-20 helped him be a more viable driving threat last season. Plus, that enabled him to be a decent grab-and-go threat following defensive rebounds and steals heading the other way.
Anyway, while I can't say for certain just how much Nance would be playing with Thompson next season if TT were to back, based on how he's grown his game the past two years, Nance is the Cavs' best all-around big I believe.
Nance had 7.3 rebounds, 2.2 assists and 1.0 steals per game in 2019-20, and he does an admirable job in switchout situations, is one of the Cavs' best rotators to shooters and gets his hands in passing lanes very effectively to disrupt offensive flow.
So while it is apparent that Nance is one of the Cleveland Cavaliers' best overall players with his all-around impact, and I agree with KJG's Grant Puskar in that Nance is Cleveland's most important bench piece, if TT signs elsewhere, Nance will be relied on even more to consistently produce.
He'd be relied on to help pieces such as Kevin Porter Jr., feasibly Dylan Windler in the event that's he able to be mostly healthy and contribute, along with others from a defensive communication standpoint more so if Thompson is no longer on the team.
Somewhat along those lines, if TT is no longer on the squad, I'd think from both an on and off-floor perspective, Nance's leadership role would be more prominent going forward as a result, which he is absolutely cut out for and is seemingly a key locker room presence, anyhow.
So to hammer it home, if Thompson were to sign elsewhere in the upcoming free agency period, Nance would be even more crucial for Cleveland, due to his varying skill set, and I could see his usage see a bit more of an uptick, and his team defensive presence will be ever-more called upon to help out young pieces.
We'll see what ultimately happens in regards to TT's free agency come this fall, but if he signs elsewhere, the Cavs would rely on Nance from an all-around perspective feasibly more, factoring in both ends and as a communicator.