Andre Drummond three-point attempts leading to 'quizzical looks' from Cavs was on-script
Nobody expects Andre Drummond to be a three-point shooting threat for the Cleveland Cavaliers.
It seems pretty darn clear that the Cleveland Cavaliers will not be getting a stretch 5 when it comes to Andre Drummond next season. Drummond, who is currently at the moment set to be expiring, has previously stressed that he fully intends to pick up his $28.8 million option, so he'll be back in 2020-21.
We'll have to see whether or not Drummond can be an effective piece alongside Kevin Love, along with Collin Sexton and others. Drummond is a formidable interior presence at both ends of the floor at 6-foot-10 and 279 pounds, and he should provide a quality low-post, rolling and screening presence.
We saw more of that following some feel-out time after he was initially acquired near the 2020 trade deadline via deal with the Detroit Pistons, and Drummond did have a career-best 17.7 points per game in 2019-20, most of which came with Detroit.
Drummond only played eight games with the Cavaliers post-deadline, due to him missing some time with a left calf strain and with the NBA season's novel coronavirus-induced hiatus shortly after, and then ultimately the end of the season for the Cavs with them not being invited to Orlando.
With Drummond set to be back for 2020-21, though, we should be able to have more of an idea as to whether or not he could be a feasible long term piece, which is not something I'm unsure at this point.
While Drummond is arguably the league's best rebounder, a notable interior presence near the basket, and has very good team defensive instincts in playing passing lanes and is a rim protection presence, he is not a player that's switchable defensively. Nor is he a shooting presence outside of pretty close to the basket.
Granted, Drummond could potentially prove to be a good fit with the Cavs, and could end up being a nice veteran presence to have, and him being second in the league in steals leading into the hiatus as a center was particularly noteworthy.
So maybe he will stick around, and Cleveland and Drummond reportedly have both "shown interest" in a possible contract extension, but that would be set to happen in late October, and given the small sample size with Cleveland, that is seemingly anything but a certainty.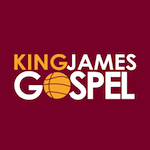 Want your voice heard? Join the King James Gospel team!
Write for us!
Along those lines, swinging back to a key weakness of Drummond's, he is not a shooting presence, really, let alone a three-point shooting presence for Cavs head coach J.B. Bickerstaff and company.
With that being the case, a recent report of members of the Cleveland Cavaliers having "quizzical looks" after Drummond three-point attempts was on-script.
Need I repeat: Drummond is not a shooting presence, let alone from three-point range. Drummond's best free throw shooting percentage in his eight-year career has been 60.5 percent, for context, and on 103 career three-point attempts, he has a three-point shooting clip of 14.6 percent.
Drummond has gone five-of-38 and five-of-35 in the last two seasons from beyond the arc. That's why per a recent report from Cleveland.com's Chris Fedor, members of the Cleveland Cavaliers were seemingly taken aback by Drummond doing so in his short time with the Cavs 14 times in just eight games.
He hit four of those, which was better than his career hit rate, sure, but these comments by Fedor about reactions of members of the Cavs were on-script involving Drummond shooting triples in games for some reason.
"The Cavs didn't trade for him in hopes that Drummond would start launching triples. There was no delusion that he would suddenly morph into a perimeter threat. More times than not, Drummond's bombs were met with quizzical looks from teammates, coaches and executives."
Fedor would then go on to note how while the Cavs were 4-4 with Drummond in the lineup, it wasn't clear how much Drummond played in that, realistically, and that his style in today's league seemingly leads one to be skeptical in the long term sense.
"The Cavs went 4-4 after the Drummond trade. But it's hard to quantify his role in that surge, especially since it coincided with the uplifting coaching change.

According to Cleaning The Glass, Cleveland's efficiency differential — team points scored per 100 possessions minus team points allowed per 100 possessions — was minus-16.1, which put Drummond in just the third percentile of all NBA players in that specific category. That stat only exacerbates the concerns about his style translating to winning basketball, which have followed him for years. At times, Bickerstaff opted to close games with Drummond on the bench."
Fedor did hit on how Drummond could get the Cavs' rebuild going at a faster pace, seemingly given his interior presence in being able to perhaps help pieces such as Sexton, Love and Kevin Porter Jr., but he should not be putting up three-point attempts.
Those aforementioned quizzical looks from members of the Cleveland Cavaliers in regards to Drummond three-point attempts, per Fedor, were right on-script.
Those Drummond triple attempts are not good ends to possessions, and his atrocious career deep shooting clip emphasizes that. Keep working on those free throws, too, Dre, and just focus on being a stout interior presence, hard roller and highly effective screener.