Cavs: Off-ball activity is especially crucial for Dylan Windler on defense
Dylan Windler needs to show plenty of activity off-ball defensively to help the Cleveland Cavaliers.
The shooting presence of Dylan Windler should aid the Cleveland Cavaliers' driving and key on-ball pieces next season, and Windler should help in the secondary playmaking department. Most notably, though, the perimeter shooting and floor spacing integrity Windler should provide will be the most crucial impact involving him for a variety of players.
Windler hit 40.6 percent of his three-point attempts in a four-year collegiate career at Belmont, and on 534 career attempts, that was impressive. Windler is a polished cutter/finisher and pull-up shooter as well, and he could bring quite the off-movement shooting element for Cleveland, feasibly off the bench early on for Cleveland.
That is if Windler is mostly healthy in 2020-21, and with him reportedly progressing well in his rehab involving complications with a stress reaction in his left leg that kept him out of 2019-20, I'd imagine he will be. I'll give Windler a bit to get his legs fully under him/adjust to the game, though.
So what about the defensive end for the 6-foot-6 2/3 option in Windler for next season, then?
Windler will have growing pains individually, but he needs to be very active off-ball for the Cleveland Cavaliers.
It's not as if other pieces shouldn't be active off the ball defensively in their minutes-share, but with Windler feasibly having issues on-ball next season, given that it will be an adjustment for him against NBA wings, it would be good to see him have an active team defensive presence.
Why I see that more so from Windler, though, is that while he was not playing with the Cavs in 2019-20, he should be familiar with necessary assignments/rotations with him being with the squad for a full season-plus already.
Plus, unlike pieces that were collegiate one-and-dones such as Darius Garland, Collin Sexton and Kevin Porter Jr., while it was not at a major program, Windler was a four-year player at Belmont.
That definitely shouldn't hurt him in the team defensive sense, and if Windler can be in the right spots on the weak/help side off-ball to aid in tagging rollers and rotating to shooters in a sound manner consistently, that will help mitigate some potential on-ball issues he has, to an extent.
Windler's 6-foot-10 wingspan, while not being extremely long, should still allow him to be active in passing lanes off-ball, and Windler did show very good team defensive feel in college and in aiding pieces such as KPJ, Sexton and Larry Nance Jr., that should pay off for Windler.
At Belmont, Windler had a solid 1.0 steals and notable 0.8 blocks per outing, and seemingly as a bench contributor for at least a significant chunk of next season, Windler's timing as a rotator I'd expect to be more on-point earlier on as a more-experienced rookie. That's again as a four-year college player.
If Windler can be sound from a team defensive sense, and help in closing out to catch-and-shoot/off-screen shooters when that's logical, and get in the ball park of 1.2 steals per-36 minutes, that would show he's made his presence felt off-ball. Windler is capable of getting the occasional help/weak side block, too.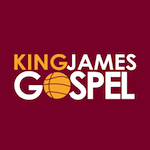 Want your voice heard? Join the King James Gospel team!
Write for us!
So again, while I wouldn't expect Windler to be nearly the on-ball wing defender of say, Alfonzo McKinnie, who has better lateral quickness and is considerably stronger, Windler does have quality team defensive instincts which should aid the Cleveland Cavaliers.
Additionally, Windler did average 7.8 rebounds in his four years at Belmont, which included 10.8 per outing as a senior, and he should rebound his position well and in turn, secure stops in that realm.
Along with that, Windler should make for a nice grab-and-go threat after cleaning the defensive glass for Cleveland with him being able to initiate offense some as a willing and able passer, and with him being able to take advantage of bigs at times as a pull-up shooter in secondary transition.
Moreover, it's evident that in 2020-21 in his minutes on the floor, off-ball team defensive activity is especially crucial for Windler.
Hopefully him being around the Cavs last season and being a well-seasoned rookie after a four-year collegiate career will pay dividends for him as a rotator/weak side defender.