Cavs: Josh Jackson would be great FA pickup if viable on triples
The Cleveland Cavaliers won't make any splash moves in the upcoming free agency period, but suggested target Josh Jackson would be a quality addition.
In the upcoming free agency period, it seems pretty clear that most NBA teams won't be jumping at making big signings. The novel coronavirus pandemic feasibly dropping the next salary cap plays into that, along with a sizable pool of big-time free agents in the 2021 offseason. The Cleveland Cavaliers won't likely be doing much in upcoming free agency, either.
Andre Drummond has previously stated that he fully intends to opt into his $28.8 million player option for 2020-21, which has a direct impact on that front. So again, the Cavs will not be especially active in free agency.
Cleveland did recently convert two-way big Dean Wade to a multi-year standard contract, but after the formal end of 2019-20, Wade's deal will be non-guaranteed. Cleveland and free agent big Jordan Bell recently agreed to a deal as well, but his deal is also non-guaranteed after 2019-20's conclusion.
While Wade did show floor spacing potential last season with the Canton Charge, it's still unclear if he'll be able to be play in meaningful minutes. Of the two, Bell, who has proven to be a solid rotational rim protector, would seem to have a better chance of sticking around.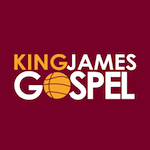 Want your voice heard? Join the King James Gospel team!
Write for us!
Alfonzo McKinnie, who was signed to a non-guaranteed deal following 2019-20 in February for 2020-21 and going forward, too, would at least seem to have a good chance of sticking around. That's because of his quality on-ball defense against 3's and 4's, and his team defensive instincts, leading to 1.4 steals per-36 minutes for Cleveland in 2019-20, meanwhile.
Anyhow, though Cleveland is filled up in terms of roster numbers for the formal remainder of this campaign, the Cavs would seemingly have a high possibility of the expiring Tristan Thompson signing elsewhere this upcoming free agency period.
While I still think the expiring Matthew Dellavedova could very well be re-signed due to his reserve playmaking ability, additionally, I'd still think Wade could eventually be waived later on.
Realistically, the Cavs could make a more meaningful free agency signing, and a previously suggested target for Cleveland by Cleveland.com's Chris Fedor would seem to be the Memphis Grizzlies' Josh Jackson. Fedor believes Jackson could be had for less than the $8-9 million mid-level exception.
That's the Cavs' only real form of free agency ammo. McKinnie's compensation could be factored into that MLE, too, but the Cavaliers could figure it out it seems involving Jackson.
So what could be what Jackson provides for the Cavs, if they were to agree on perhaps a one-year, prove-it-deal, or team-friendly two-year deal?
The key would be Jackson being a win-win scenario involving what he could bring on the wing for the Cavs, and he's seemingly turned himself around.
Jackson was previously arrested in 2019 when he was on the Phoenix Suns and charged with a felony for escaping and a misdemeanor for resisting arrest at the Rolling Loud music festival in Florida, then per Duane Rankin of the Arizona Republic. Plus, in June of 2019, Jackson was accused of smoking marijuana around his then-five-month-old daughter and getting her high from that, according to court filings from his daughter's mother, then per a report from Lauren Castle of the Arizona Republic.
He's seemingly in a better place, now, though, after being dealt from the Suns to Memphis this past offseason.
That was per former Suns general manager Ryan McDonough on an apperance on 92.3 The Fan's "Baskin and Phelps" last month, as was h/t Sam Amico of Sports Illustrated.
At the above link Amico hit on how McDonough firmly believes the Cavs will look at Jackson, and Amico emphasized how Jackson would seem to be a good free agency target, and I detailed my thought process on how Jackson could find rebirth on the Cavs here.
Jackson has not played much with the Grizzlies, who are currently the eighth seed in the Western Conference going into Orlando for the season restart, but he gave them pop in his minutes on the floor leading into the season hiatus.
With the Grizz in 2019-20, Jackson has had 10.4 points and 3.2 rebounds in 19.8 rebounds per game, but he had been playing the vast majority of his season with the Grizzlies G-League affiliate, the Memphis Hustle. The key with Jackson was him showing growth with the Hustle from the perimeter, and there have been glimpses of that with the Grizz.
In that realm, Jackson would be a great free agency pickup by the Cleveland Cavaliers if he could be a viable three-point shooter.
With the Hustle this season, albeit you take these with a grain of salt for a former lottery pick, Jackson did put up 20.4 points, 7.5 rebounds, 4.3 assists, 1.6 steals and 1.5 blocks in 26 appearances.
In those said appearances, Jackson hit 38.2 percent of his 6.5 three-point attempts per outing, and while he's only hit 31.9 percent from downtown with the Grizz thus far, he did shoot a better 35.7 percent from deep in his last 13 games pre-hiatus. That was mostly via the catch-and-shoot variety.
Although the sample size was of course only featuring 18 games with the Grizz, Jackson has had an effective field goal shooting clip of 57.7 percent and placed in the 82nd percentile on spot-ups, per Synergy Sports. Perhaps he could be a piece that the Grizzlies choose to keep around as a rotational player and bench scorer, and viable catch-and-shoot contributor.
That said, as the aforementioned Amico emphasized, Cedi Osman, though he did hit 38.3 percent from three-point range in 2019-20, is less capable on-ball as Jackson, a former lottery pick, and Jackson is far more athletic.
That helps him in primary matchups and the team defense defensively, and maybe with the Cleveland Cavaliers, Jackson could eventually get starting 3 minutes, which wouldn't be the case with Memphis I wouldn't imagine.
That'd lead to Osman more in a rotational role alongside Larry Nance Jr. often with Dylan Windler feasibly at the 2 and Kevin Porter Jr. operating a bunch at the 1. Plus, maybe USC big Onyeka Okongwu could get some stretches with that group if Cleveland selected him in the 2020 NBA Draft, though he could mesh well with Darius Garland and Jackson, too.
In any case, the 6-foot-8 Josh Jackson could prove to be a great free agency pickup by the Cavs if he could prove to be a viable three-point shooter. If how his last number of games went leading into the hiatus with the Grizz, that could seemingly be the case, too, and Jackson could maybe end up being the legitimate starting 3 the Cavs need.
That's also considering how he's more talented on-ball and more athletic/is much more competent defensively against starting caliber wings than Osman. Frankly, even if Jackson is a sub 32.0-percent deep shooter, he could affect games in other ways more so than Osman I believe if he has opportunities.
Albeit again, Jackson continuing to improve as a deep shooter and being viable could make his pickup into a great addition by the Cavs, if the two were to agree on a deal in the upcoming free agency period. If not, he could still be a nice piece either way.