Cavs: 3 best attributes for 2020 NBA Draft prospect Isaac Okoro
Auburn's Isaac Okoro could help the Cleveland Cavaliers in a number of ways.
In this fall's 2020 NBA Draft, we will most likely see Isaac Okoro go anywhere between picks five and 15. The Auburn product will be leaving school after just one year, but isn't stealing the usual one-and-done spotlight. As the second leading scorer for Auburn but at 12.9 points per outing, Okoro is seen as more of a defensive prospect heading into the draft, which would be a welcomed addition for the Cleveland Cavaliers.
Okoro is a pick that may not be a household name to tons of NBA fans, necessarily.
That said, he did show he can contribute in a number of ways in his short stint at Auburn.
Okoro, who could end up playing big minutes at the 2 or 3 in coming years alongside Darius Garland, Collin Sexton/others, is a great driver and finishes well near the rim, and is a solid 6-foot-6 and 225 pounds already.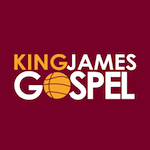 Want your voice heard? Join the King James Gospel team!
Write for us!
As KJG's Grant Puskar also previously touched on before, Okoro has good secondary playmaking instincts and on defense, could be very versatile for the Cleveland Cavaliers.
So taking it a step further, we'll highlight Okoro's three best attributes, which should be taken into consideration by the Cleveland Cavaliers.
The first relates to the defensive end.
#1: Okoro could defend 1 through 4 for the Cleveland Cavaliers
Okoro is a defensive player through and through. At 6-foot-6 with a 6-foot-8.5 wingspan, Okoro is built to defend every position besides center. On-ball? Check. Off-ball? Check. Multiple positions? Check.
Okoro is a defender in a draft full of offensive players.
If the Cavs want to address their defense (29th in defensive rating in 2019-20), Okoro fits the mold perhaps as well as any of the prospects in the 2020 NBA Draft.
Okoro has the ability to wall up, sit and slide to deter drivers on the wing, and Okoro can legitimately guard on-ball against 4's.
He has the quickness to defend against primary playmakers/perimeter scorers if needed to, and in terms of team defense, he had 0.9 blocks and 0.9 steals per game, according to Sports Reference. He could aid the likes of Garland, Collin Sexton and Kevin Love in that regard.
The second attribute that stands out involving Okoro relates to his experience/track record.
#2: Okoro's experience/track record should stand out to the Cleveland Cavaliers
Okoro checks multiple boxes you want to see from a one-and-done college player. He went to the Nike Elite camp, didn't have injuries, was consistent, played at a top 25 program, and played against tough competition.
While other prospects will face scrutiny for playing overseas or on a bad team, Okoro has wins against fellow will be-lottery picks Tyrese Maxey of Kentucky and Anthony Edwards of Georgia. His Auburn Tigers finished 20th in the nation.
Okoro's time since leaving high school has been successful, and this should ease Cleveland Cavaliers fans' minds if he is selected higher than expected.
The third attribute from Okoro that jumps out are his NBA comparisons.
#3: His NBA comparisons speak volumes, and that should be taken into account by the Cleveland Cavaliers
So far Okoro has drawn comparisons to NBA players that should give fans confidence. We're talking about shades of Jaylen Brown, Andre Iguodala, Jimmy Butler and Justice Winslow. All these players play quality defense, hustle, and improved their scoring games over time in the NBA (including Igoudala in his prime years).
As this 2020 NBA Draft continues to draw 2013 comparisons, Okoro can be a safe and reliable addition to a young Cleveland team.
The key to Okoro being connected to the Cavaliers will be the lottery. Anything before the fifth pick may be a reach.
The Cavs need defense, but may be in position to take another talented scorer with a top pick. For context, Cleveland is guaranteed to have a top six pick, per Tankathon, but is tied with having the top odds to land the first overall pick at 14.0 percent.
If the Cavs did go with Okoro eventually, though, and even more so at 5 or 6, he could blossom into a quality starter in coming years, and he could definitely improve Cleveland's defense.