Two key reported details leading into 'The Decision' involving LeBron James that stand out
With it closing in on a decade following "The Decision," in which LeBron James joined the Miami Heat, ESPN has decided to look back regarding that. Cleveland Cavaliers fans are surely not loving that, though.
All Cleveland Cavaliers fans will acknowledge that LeBron James is the best player in the history of the squad.
James is the holder of countless records from the Cavs' perspective, and his otherworldly skill set he's displayed in his career, in my opinion, is the best in NBA history.
Taking those things into account, when James left Cleveland the first time, it was gut-wrenching.
Of course, the return of James in the summer of 2014 was something I'll never forget, either, and The Decision did eventually raise more than $3 million for charity, per the Associated Press and as h/t then-ESPN.
James and the Cavs going to four straight NBA Finals, and the club coming back from a 3-1 deficit in the 2016 NBA Finals over the Golden State Warriors made James' return all the more special, too.
That said, with it closing in on ten years following The Decision, when James announced that he would be joining the Miami Heat, ESPN has decided to look back at that.
On Sunday, ESPN aired its' most recent episode of its docuseries, Backstory, featuring the work of esteemed reporter Don Van Natta Jr., and this episode looked back at James' power move/other details.
You can view the press release in relation to that here, per ESPN Communications' Andy Hall, and my initial reaction to learning of that here.
So what's the first of two key details that jump out leading into that move?
The first of two key details that jump out leading into "The Decision" relates to how the idea for the broadcast came about.
According to Van Natta, the idea came from a rather surprising source back in November of 2009.
"It turns out that the show's idea came from a 38-year-old Detroit Pistons fan from Columbus, Ohio, identified only as 'Drew' in a Bill Simmons mailbag column published by ESPN on Nov. 26, 2009, seven months before the broadcast.'"
Van Natta would then note what that fan, who is now said to be Drew Wagner of again Columbus, suggested in that Simmons mailbag.
"What if LeBron announces he will pick his 2010-11 team live on ABC on a certain date for a show called 'LeBron's Choice?'" Drew wrote, with no last name published. "What type of crazy ratings would that get?"

Simmons replied, "If LeBron were smart, he would market the event through his company, sell the rights to a network and reveal his choice on that show … He could even make it pay-per-view … I'm pretty sure they'll pony up for $44.99 for "Decision 2010: LeBron's Verdict."
Hearing that this is how LeBron James and his camp and then-agent Leon Rose, along with ESPN executives, via Simmons, came up with this idea makes this even more eye-rolling looking back.
I'd imagine Wagner was probably laughing nonstop at his share of Cleveland Cavaliers fans at the time of LeBron's infamous broadcast of his choice of then joining Dwyane Wade and Chris Bosh in July of 2010, too.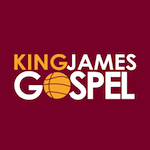 Want your voice heard? Join the King James Gospel team!
Write for us!
So what's the second key detail that stands out regarding recent reports about further details from the time surrounding The Decision from my perspective?
In the days leading up to James' decision, the Cleveland Cavaliers made a 'Family Guy'-style argument as part of their pitch to LeBron.
ESPN's Brian Windhorst would go on to detail other key aspects of pitches to James, Wade and Bosh in that 2010 free agency period, and how their desire to play together was something they'd long planned for potentially doing, per a Monday piece.
What jumped out from that report, though, was the style of the Cavs' pitch as involving a 'Family Guy,'-type argument as part of their pitch, as was pushed by owner Dan Gilbert.
"For the presentation, Gilbert had commissioned a cartoon in the style of "Family Guy," James' favorite show at the time, that included crude jokes at the expense of other teams' delivering pitches. There was a video built around James' connection to the community."
I mean, "Family Guy" is hilarious, but that was a key aspect of the Cavs' pitch to retain James? Seriously?
That's weird, considering the club was trying to do the best it could to keep the best player in franchise history. I'm all for the comedic element in most situations, but in this type of instance, the timing would've seemed off, and I'd think James/his camp probably completely brushed it off.
From there, Windhorst would mention how the Cavaliers sought out sign-and-trades centered on Bosh with the Toronto Raptors, and then gave more information, and there was seemingly little traction there.
"The Cavs told James that they'd discussed sign-and-trade scenarios with Toronto for Bosh and asked if would recruit Bosh to join as a second star. James replied that he didn't know Bosh well and didn't know his plans. This was untrue, of course, but it didn't matter. Bosh had no interest in playing in Cleveland."
Windhorst would then note how the Heat, though the Chicago Bulls did attempt to, would then establish themselves through figuring out the cap details, as the only team that could financially take on three stars. That was with Bosh's sign-and-trade with Toronto helping as well.
Windhorst would also note how even after Gilbert's infamous letter involving James leaving and his disgust involving that at the time, of which he was fined $100,000 by then-NBA commissioner David Stern, per ESPN, he would be convinced to do a sign-and-trade by then-Cavs general manager Chris Grant.
From the Heat, via ESPN, Cleveland received two future first-round picks, two second-rounders and a "pick swap."
Clearly, for Cavs fans, LeBron James decision was such a rough memory, and so many NBA fans for a while had such a fierce hate for James and the Heat for that.
Now, how James coming back and winning a title and leading both the Cavs and Warriors in points, rebounds, assists, steals and blocks in the 2016 NBA Finals in that historic comeback helped in a massive way.
While his decision spectacle was so awful for Cavs fans, even with the charity money raised, learning of these two key details involving the idea for The Decision and the Cavs' pitch style to LeBron James makes that time period even tougher to here more about.
I am still so grateful for what James, now a Los Angeles Laker, did in his 11-year tenure with the Cavaliers, though.