LeBron James' 'The Decision' will reportedly be featured on ESPN's docuseries 'Backstory' on Sunday
With LeBron James' "The Decision" nearing its 10-year anniversary, that announcement will reportedly be featured on the ESPN docuseries "Backstory" on Sunday.
When LeBron James announced that he would be departing the Cleveland Cavaliers in July of 2010 and going to the Miami Heat in an ESPN special called The Decision, that was an awful time for fans of the Wine and Gold.
It was a nightmarish scenario for us Cavs fans, as James is from nearby Akron, and he was the key reason that Cleveland became one of the better teams in the NBA.
James, who was an unrestricted free agent, would formally join Dwyane Wade and then-Chris Bosh and the Heat via sign-and-trade, but the Cavs essentially lost the best player in the NBA. In turn, the team went right into a full rebuild, and James would go on to win two NBA titles in four seasons with Wade and Miami.
In that span, he averaged 26.9 points, 7.6 rebounds, 6.7 assists, 1.7 steals and 0.7 blocks per outing, and would win two MVP awards in 2012 and 2013.
James would eventually return to the Cavaliers in the summer of 2014, and the Cavs would reach four straight NBA Finals from 2015-2018.
Of course, James, Kyrie Irving, Tristan Thompson and others would come back from a 3-1 deficit over the Golden State Warriors in the 2016 NBA Finals to win the Cavs' first NBA title, and that was so special for the city of Cleveland.
That said, The Decision back in 2010 was definitely controversial, and James took so much heat for it, along with ESPN for airing that.
Either way, though, it paved the way for how the NBA is today in terms of how player movement has been much more prevalent since that move by James. That's regardless of how there was backlash following that he and how he physically did so by that ESPN special.
With how that decision by James impacted the NBA and with him being influential, ESPN will be looking back at it soon as well.
Given how that event was on July 8, 2010, so quickly approaching a decade ago, ESPN will reportedly be featuring The Decision in an episode of its docuseries, Backstory, on Sunday at 9 PM Eastern, per ESPN Communications' Andy Hall.
Hall said how this will involve new details from who the docuseries primarily involves, in "featuring the investigative reporting of three-time Pulitzer Prize winner Don Van Natta Jr."
Hall then mentioned what Van Natta will be highlighting in the episode involving what was the "most-watched studio show in ESPN history with nearly 10 million viewers."
Here was more on what Van Natta alluded to, via Hall.
"Our new Backstory episode explores the unlikely way The Decision was created, the reasons why it was done despite the risks and the tensions about it behind the scenes," said Van Natta, who joined ESPN in 2012. "And despite all the criticism that LeBron James and ESPN received, the one-hour show had a far-reaching impact on LeBron and his inner circle while beginning a trend of star athletes telling their own stories through their own media and production companies. LeBron's experience on The Decision was the launching pad for his own shows sold to multiple networks and helped him sharpen his voice on a wide array of important issues beyond the basketball court."
LeBron James is an athlete that has made a significant impact off the floor in terms of his surrounding areas, such as being instrumental/being a key backer in formulating The "I Promise School" in Akron. Keep in mind, The Decision did eventually raise more than $3 million for charity, too, per the Associated Press and as h/t then-ESPN.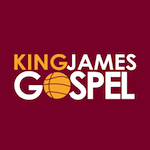 Want your voice heard? Join the King James Gospel team!
Write for us!
James has often been outspoken in regards to social issues as well, and has been very involved in his support of the Black Lives Matter movement, in helping combat racial injustice and systemic racism as well.
Plus, as was noted by Van Natta, this previous special with James in 2010 truly did open the door for him to expand into media/production, and James is heavily in that realm with UNINTERRUPTED, which was founded by him and his longtime friend/business partner Maverick Carter.
Their media company is predicated on athletes being able to shed light on their own stories, and The Decision was seemingly the springboard for that sort of thing, as Van Natta emphasized, via Hall.
In terms of new findings that will be discussed on this next episode of Backstory on Sunday, here was what Hall said that Van Natta will be hitting on.
"The original idea for The Decision came from a surprising source not connected to either James or ESPN.
The show actually started taking shape months earlier than was previously known.
Former NBA commissioner David Stern urged ESPN to cancel the show and former ESPN president John Skipper says Stern was concerned the show would extend too much power to one player.
The preparation James did for The Decision in the hours leading up to the broadcast."
Hall would go on to note how this episode will also feature "candid interviews" with Skipper, former ESPN executive Keith Clinkscales, who was tasked with oversight, along with interviews with the likes of Michael Wilbon, co-host of ESPN's Pardon the Interruption, among others of which Hall referenced.
As Hall noted, this airing of "Backstory: The Decision will mark 11 consecutive Sunday nights of original content premiering on ESPN."
Hall also alluded to how the episode will be on again at 11 PM on ESPN2, be available on-demand on ESPN's app, and will "eventually be available to stream on ESPN+."
From there, via ESPN Press Room, here's a trailer of this next episode in which LeBron James will be highlighted looking back at the near-10-year anniversary of The Decision.
For fans of the Cleveland Cavaliers, this is not exactly the best of memories.
Granted, when LeBron came back and the Cavs ultimately won a title, that was unbelievable, and it's one of the best memories in Cleveland professional sports history. James, who led both the Cavs and Warriors in points, rebounds, assists, steals and blocks in the series, was obviously the key cog in doing so and won the 2016 NBA Finals MVP, too.
Nonetheless, hearing more details about The Decision is probably not what Cavs fans necessarily will be chomping at the bit to tune into on ESPN on Sunday.
Perhaps it will be interesting to find out more that went into the now-Los Angeles Laker in LeBron James' thought process leading up to it, though, and/or ESPN's/the production of it.