Cavs' Kevin Love should be fully dialed into key leadership role
Next season, Kevin Love should be completely dialed into a key leadership role, and perhaps be the primary one on the Cleveland Cavaliers in 2020-21.
Last season was not the easiest for Kevin Love, as Cleveland Cavaliers know. Love expressed his frustration at times on the floor, and it seemed that he could definitely be traded by the 2020 deadline back in January as a result.
Love seemed to be a model teammate from early-to-mid-January on, though, and you could just tell he was so much more engaged by his body language.
That was even more so the case, really, post-All-Star break, too. In that 11-game stretch pre-novel coronavirus-induced hiatus, the Cavs were a more respectable 5-6 after J.B. Bickerstaff took over the head coaching reigns. Love, additionally, was so locked-in it seemed as a leader out on the floor and again was visibly a great teammate.
Looking ahead to the 2020-21 season, I expect that to carry forward as well.
In 2020-21, Love should be more dialed into a key leadership, and maybe even a primary leadership role, for the Cleveland Cavaliers.
It is not certain if Tristan Thompson, who was seemingly Cleveland's primary leader in 2019-20 and the year prior, will re-sign with the Wine and Gold. According to a recent report from Cleveland.com's Chris Fedor, that is "50-50," so we'll see, but could sign elsewhere.
Either way, though, with Love and Bickerstaff clearly having such a great relationship, I'd expect Love to be completely locked-in, in terms of the dynamic.
Love recently praised Collin Sexton, who led the Cleveland Cavaliers in scoring with 20.8 points per game, for his tireless work ethic, and at this juncture with Sexton going into year 3, the bond between those two seems special.
They will only get closer, too, and that relationship should carry on to the floor in relation to their chemistry, and as last season progressed, Love, a very good passing big, and Sexton, such a gifted all-around scorer, fed off each other.
I'd expect Love's chemistry alongside pieces such as Darius Garland and Kevin Porter Jr. to get much better next season, too, and Love's leadership presence should help those pieces in their progression as both of their roles expand.
I see Sexton as taking on more of a leadership role next season, too, but not in the realm of Love.
Anyhow, along with that on-floor help, considering how Love has continued to use his platform for helping others, especially related to spreading awareness for the importance of mental health, Love should be even more of a key leadership presence next season.
Love is a player that's been through his battles on and off the floor, and that will only aid pieces such as Garland, KPJ, and others. Going forward, it's clear that Love is a player that young pieces and the other guys can always go to for guidance, and that's invaluable for a Cavs team trying to build into a winner.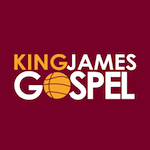 Want your voice heard? Join the King James Gospel team!
Write for us!
Along those lines, for his contributions off the floor, especially related to mental health awareness, it was recently announced that Love will be receiving ESPN's Arthur Ashe Courage Award at the ESPYs. Plus, he was nominated as a finalist for the Muhammad Ali Sports Humanitarian Award at the ESPYs as well for helping make his surrounding areas a better place, essentially.
Now it's not as though Love wasn't a leadership presence before, and I'm not saying that wasn't the case.
He is Cleveland's best inside-out big, and averaged a solid 17.6 points, 9.8 rebounds and 3.2 assists per game in 2019-20, and his off-floor contributions have made such a big difference.
That's even in this tough time related to COVID-19 and in what's unfortunately transpired in terms of helping prevent racial injustice/systemic racism by donating $100,000 to both the Obama Foundation and the Chris Paul Family Foundation.
However, going into next season, Love seems more so locked into a leadership role, and if TT is not back, Love with Bickerstaff at the helm seems really ready to roll, and seems to be in a great place mentally.
Next season, with a re-energized Love and with the Cleveland Cavaliers playing better leading into the hiatus, I'd expect to see Love take on even more of a leadership role, and set the example for others. We won't see any episodes on-floor from Love, as was the case earlier on last season.
That's comforting to know, and that will play well with his teammates.