A potential Cavs' lineup involving suggested FA target Derrick Jones Jr.
The Cleveland Cavaliers are reportedly likely to have their sights on Derrick Jones Jr. in the upcoming free agency period. Here, we'll take a look at a potential lineup involving him for the Cavs next season.
The Cleveland Cavaliers are not going to be a squad that's likely going to be big free agency players in coming years. Cleveland has not historically been a free agent destination of note, and the squad has a ways to go in their rebuild.
In the upcoming free agency period, with the salary cap expected to go down more because of the impact of the novel coronavirus pandemic, it's tough to see many big money deals given around the NBA in general. From the Cavs' perspective, Andre Drummond is reportedly likely to pick up his $28.8 million player option as well, so they again, shouldn't be big players anyway.
In terms of what's been suggested for Cleveland's mid-level exception, though, it was recently reported that while it seemed much less likely before, the chances of Tristan Thompson re-signed, in the ball park of $8-9 million via one-year deal, is "50-50."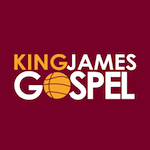 Want your voice heard? Join the King James Gospel team!
Write for us!
Free agency is set to be in October, though, so we'll see.
In terms of another suggested way Cleveland use the MLE, Cleveland.com's Chris Fedor last month highlighted the Miami Heat's Derrick Jones Jr. as a player the Cavs could target in the upcoming free agency period. Fedor said how the Heat wouldn't likely be willing to retain Jones by spending in that $8-9 million range to keep him.
Granted, recently, The Athletic's John Hollinger, who essentially hit on recently how he believes Cleveland will really consider Jones as a target, did note how them landing Jones is another story (subscription required). That was while giving his takes on projecting Cleveland's future outlook in a conversation with The Athletic's Kelsey Russo.
I'm not discounting Hollinger's input, but with how teams will be ultra-conservative this upcoming free agency period, by and large, I would imagine the Cavs could have a legitimate shot at signing Jones, who will be an unrestricted free agent. That's again, realistically via one-year deal of that previously suggested MLE mold; Jones is on a minimum deal this season.
Considering that, we'll take a look at a potential lineup the Cleveland Cavaliers could use involving Jones that'd pay dividends in 2020-21.
Jones, leading into the league's COVID-19-induced hiatus, was amid his best NBA season thus far.
Currently, Jones has put up 8.9 points and 4.2 rebounds in a career-best 24.5 minutes per game with Miami, who is the fourth seed in the Eastern Conference. They should be a tough out in what's set to be in the upcoming postseason at Disney World in Orlando, too.
In relation to what Jones could bring to the Cavs upon a free agency arrival this fall, I previously highlighted how he would improve their wing defense, finishing and transition attack.
Jones is one of the most athletic players in the NBA, is a high-flyer, and has gotten much better in terms of his finishing in the skill variety with runners in the lane, too. His touch has come a long way on cuts in settled offense and on drives, too, but Jones, similarly to Larry Nance Jr., would of course be a heck of a lob threat as well.
So what's a potential lineup to me that stands out as one for the Cavaliers next season involving Jones, then?