Cavs: 2020 NBA Draft pick of Obi Toppin would help soften blow of Tristan Thompson departure
The Cleveland Cavaliers could very well lose Tristan Thompson this offseason with him being on an expiring deal. On the plus side, 2020 NBA Draft prospect Obi Toppin could help make up for a Thompson departure.
It is reportedly likely that Andre Drummond will pick up his $28.8 million player option for next season, and given that, don't expect the Cleveland Cavaliers to be particularly active in the upcoming free agency period.
Could the Cavs look to re-sign Tristan Thompson on potentially a one-year deal, as he's reportedly said he'd maybe consider doing? Perhaps via the mid-level exception, which would feasibly be around $7 million if Alfonzo McKinnie is compensated by that, too, or $9 million if it's non-luxury tax paying otherwise.
Regardless, it seems likely that Thompson will be playing elsewhere next season/coming years, and if that's the case, I'm so grateful for what TT has provided for the Cavs for nearly nine seasons. Whether or not we see more Cavaliers games this season, which is increasingly likely to not be the case given recent reports on Friday, this 2019-20 campaign was a terrific one for Thompson.
TT has averaged career-highs in points with 12.0 per game, and in the assists category with 2.1 per outing. He's shown much more of a post game, and has shown better touch as a roller/cutter with push shots and hooks, too, and has been very good defensively, and has had nearly a career-best with 10.1 rebounds per game.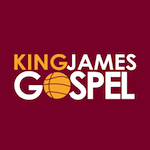 Want your voice heard? Join the King James Gospel team!
Write for us!
He's third in total offensive rebounds this season as well, per Basketball Reference. Not to mention, his screening on and off-ball always has helped out players such as Collin Sexton, Darius Garland, Kevin Love and others.
Either way, though, a way the Cleveland Cavaliers could help soften the blow of a seemingly likely Thompson departure could be by selecting Dayton's Obi Toppin in the 2020 NBA Draft. For a quick update here, according to Keith Pompey of the Philadelphia Inquirer, the NBA could have the upcoming free agency period before the draft, which is expected to be pushed from its' June 25 date to September.
The Cleveland Cavaliers could seemingly have their TT answer by the draft, and again, Toppin could help make up for a Thompson departure.
Toppin is reportedly likely in the second tier of prospects from the Cavs' perspective, per Cleveland.com's Chris Fedor. The first likely consists of Georgia's Anthony Edwards, LaMelo Ball of the NBL's Illawarra Hawks, and James Wiseman, who had a short stint at Memphis before withdrawing due to an ineligibility ruling/suspension.
Toppin is a hard roller that has shown some pick-and-pop viability. While I wouldn't expect him to be nearly as formidable defensively, he has post polish, excels in transition and has good passing instincts for a big man.
Toppin would be a heck of a lob threat as well, and operating with Larry Nance Jr. in the second unit, that'd make an impressive big-to-big playmaking duo, and both could prove to be legitimate three-point shooting threats.
Toppin, though the volume was not high, hit 39.0 percent of his 2.6 three-point attempts per game for Dayton this season.
In some lineups with Toppin and/or Kevin Love at the 5, drivers such as Sexton, Garland and Kevin Porter Jr. would have plenty of space, and realistically, Toppin would be able to feed those pieces looks from at the elbows as well, similarly to Nance/Love.
Moreover, with the Cleveland Cavaliers currently projected to have the second pick in the 2020 NBA Draft, per Tankathon, and likely to have a top five selection, they should have a very realistic chance of having Toppin on the board for them.
While I'd be more than fine with them going with USC's Onyeka Okongwu instead of Toppin, with Toppin being 22 and with Okongwu only being 19 currently, and with Okongwu's switchability really jumping out, Toppin might prove to be more a legitimate perimeter shooter. That's an unknown with Okongwu at this point, who only attempted four triples in his lone collegiate season.
Anyhow, if Thompson ends up playing elsewhere, a selection of Toppin in the upcoming draft is one that'd be understandable. No rookie could have the locker room presence Thompson does, but Toppin would fit right in.
The ceiling for him might not be nearly as high in terms of the potentially elite defensive ability of Okongwu, nor would Toppin be a player that could prove to be a quality two-way wing in Auburn's Isaac Okoro.
However, Toppin, the AP 2020 NCAA Men's Basketball Player of the Year, is a player that could contribute right away as a 4/5 at 6-foot-9 and 220 pounds (and could feasibly put on muscle/add meaningful weight). That should mean in a variety of ways as a roller/screener, instinctive passer, occasional three-point shooter and/or rebounder/energy big.