Three reasons Cavaliers' Darius Garland can breakout next season
Darius Garland hasn't had the best rookie season to this point for the Cleveland Cavaliers, but he could definitely bounce back in a big way in his second year. Here, we'll highlight three reasons why he could have a breakout campaign next season.
It hasn't been smooth sailing for Cleveland Cavaliers rookie point guard Darius Garland, but he has shown plenty of flashes. The 20-year-old has been a bit underwhelming in 2019-20, as he has put up 12.3 points per game on only 40.1 percent shooting.
Additionally, it's been tough for Garland lately, given the NBA's season is still currently on hiatus and it's uncertain if we'll see more NBA action this season, in relation to the novel coronavirus pandemic. Considering that, Garland may have no choice but to look to the 2020-2021 season.
As the Cavs continue to build a young core, Garland and many will be hoping that he is the next breakout player for Cleveland. The front office, fan base, and Garland should believe 2020-2021 to be that breakout year.
Here are three reasons the young Cavaliers guard can breakout next season.
#1: Stability
This is a word that doesn't usually surround the Cleveland Cavaliers. Next season, whenever that ultimately begins, may finally be a chance for the franchise to find a sense of stability.
It was encouraging to see general manager Koby Altman and the Cavs earlier this season agree on a long-term contract extension, and the Cavaliers were playing better when J.B. Bickerstaff took the head coaching reigns post-All-Star.
He'll be around in coming years, hopefully, too, considering he and the squad also agreed on a long-term deal shortly after he took over as the club's head coach.
Plus, the Wine and Gold will return at least 11 players from last year. Garland will have what many young Cavs players have lacked in the past, in what should be a clear plan throughout the franchise, and that should make the most of Garland's ability.
#2: Health
Garland hasn't been fully healthy since high school. His injury history has begun to add up slightly, as he played only five games at Vanderbilt after a meniscus tear. The original injury didn't concern the Cavaliers, but Garland entered training camp injured again with a sore right foot.
A left groin strain kept Garland out for Cleveland's final five games leading into the NBA season's suspension, too. With extended time to heal up, though, Garland can finally enter the season fully healthy and hopefully, can work on his overall game.
The young point guard should be able to explode without a nagging injury, healing injury, or fear of injury.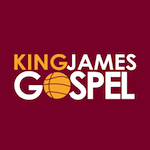 Want your voice heard? Join the King James Gospel team!
Write for us!
# 3: Playing time/more experience
It is simple, the more he plays, the better Garland will get in his second season, and I firmly believe he can, in fact, have a breakout year and play much better. At still just 20 years old, more consistent playing time will serve Garland well.
While he again has had his struggles as a scorer for much of his rookie year thus far, Garland has shown good playmaking instincts already, and next season, I'd expect that trend to continue. In his last 10 games active, Garland had a promising 4.8 assists per outing, compared to just 1.9 turnovers, as noted by NBA.com.
Moreover, 2019-2020 proved Garland can play at an NBA level, even if he had trouble especially early and had trouble getting Kevin Love the ball in his preferred spots.
Garland got better and more comfortable, though, and even with Collin Sexton as a key piece, Darius Garland seems to be a true starting point guard. If Garland gets starting point guard minutes again, he will show he's got next.
Only time will tell, but 2020-2021 should a big year for Garland. The Cavs have struggled since LeBron James signed with the Los Angeles Lakers via unrestricted free agency in the summer of 2018 and have continued to search for change.
Cleveland has a situation that should allow for Garland to become their newest breakout player, though, and he's more than capable. Coupled with that, I'd also expect his efficiency as a scorer to improve.