Cavs: Koby Altman's reported extension shows they're going to be patient
It's been reported that Cleveland Cavaliers general manager Koby Altman agreed to a long-term contract extension, and that shows Cleveland is going to have patience in this full-rebuild.
The Cleveland Cavaliers are clearly going to be primarily focused on player development in coming years, which is how it should be.
The Cavs seem to know that for them to have sustained success down the road, they'll need to hit on their draft picks in coming years, and gradually grow as a team under the tutelage of head coach John Beilein.
Though it is still very early in the 2019-20 season for Cleveland, the Cavs are playing the right way with much more consistent man and ball movement than last year with Beilein and their mostly-new coaching staff directing, and Cleveland are off to a respectable 2-2 start.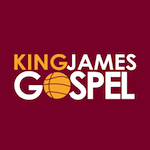 Want your voice heard? Join the King James Gospel team!
Write for us!
It's clear that Cleveland is going to play through star big Kevin Love a bunch, especially as a playmaker, and rookie guard Darius Garland has done a nice job of getting his teammates involved.
Again, though, it is evident that in coming years, Cleveland will be focused on building back up through the draft and trying to gradually develop young players.
Their 2019 NBA Draft selections of Garland and wings Dylan Windler and wing Kevin Porter Jr. (via reported trade) are involved with that, for example, and I'm optimistic that all three of those players can be key contributors down the road for Cleveland.
Moreover, it's been reported that Cleveland Cavaliers general manager Koby Altman agreed to a long-term contract extension, and that shows Cleveland is going to have patience in this full-rebuild.
This was first reported by ESPN's Adrian Wojnarowski, for reference, and the Cavs noted it being official on Friday, per a team press release. The terms of the deal weren't released.
This marks the first time since Dan Gilbert has owned the Cavaliers that a general manager has signed a contract extension, so since 2005.
Altman, who replaced previous Cleveland GM David Griffin in the summer of 2017, had an initial contract of three years, as Wojnarowski noted, so that'd have been up next summer.
Anyway, I'm a big fan of this, as it again, shows that the Cleveland Cavaliers are going to be patient in this full-rebuild.
The Cavs have extended Love, the team's best player and a key leader for them, a quality all-around big in Larry Nance Jr. and a nice piece for Beilein in young wing Cedi Osman with Altman as their GM, and that sort of thing is crucial to getting them back to relevance and being on track to having sustained success through stability and a growth mindset down the road.
Since the first year Altman was the GM, when Cleveland reached the NBA Finals, mostly due to the greatness of LeBron James, Altman has done a great job of accumulating draft capital.
It's apparent that the Cavs with him as their GM will be focused on again feasibly accumulating assets, as Altman did last season through savvy trades and hitting on picks and developing those picks in coming years, as Wojnarowski highlighted.
"Under Altman, Cleveland has placed a high priority on player development — a key factor in the hiring of Beilein. Altman has been pursuing an environment reshaped around an influx of young players immersed in fundamentals. Along those lines, Altman has been assembling young assets and draft picks, acquiring four first-round and nine second-round picks since his promotion in 2017."
The Cleveland Cavaliers' first draft pick with Altman as their GM was guard Collin Sexton, who was essentially a piece involved as the Brooklyn Nets' first-round pick Cleveland acquired at the time in the Kyrie Irving trade with the Boston Celtics near when Altman took over. Cleveland ended up reshaping their roster again at the 2018 trade deadline, but it's worked out pretty well for them, and Nance, who was ultimately acquired at the 2018 deadline, looks to be a rock solid piece.
Irving had a rocky stay in Boston for two seasons, and is now a Net himself, courtesy of unrestricted free agency, and Sexton looks to be a key building block for the Cavs moving forward. So that turned out pretty well for Altman after all.
Sexton was named a second team All-Rookie last season, and was second on qualified Cavs in scoring last season with 16.7 points per game, and to start 2019-20, Sexton is again second in scoring on Cleveland with 17.5 points per game (per NBA.com).
Sexton has proven to have an amazing work ethic, which is something the Cavs, Altman, Beilein and Gilbert are valuing perhaps more than anything else in this full-rebuild.
That's seemingly the reason that Sexton shocked everybody by hitting 40.2% of his three-pointers as a rookie, which was a perceived weakness of his coming into the NBA.
He's started this 2019-20 season off by hitting 40.0% of his deep balls, while leading Cleveland in three-point attempts per game (per NBA.com), and when you factor in his scoring consistency dating back to last season, Altman and the front office should get a ton of credit for that Sexton pick.
Additionally, with what Altman was able to acquire last season, maybe Altman could help the rebuild progress further throughout the 2019-20 season.
That included a bunch of future draft assets (some of which they flipped for KPJ in four future second-round picks) and three more expiring contracts in Matthew Dellavedova, John Henson and Brandon Knight.
That was from trading away the likes of George Hill, Kyle Korver, Rodney Hood and realistically, Alec Burks, and technically, Sam Dekker, so not exactly All-Stars.
I'd like to see Cleveland eventually bring back Delly next season, but anyhow, this Altman extension is one that shows that Cleveland is going to have patience in this full-rebuild.
Finally, the Cavaliers can shoot for some stability, as Fear The Sword's Chris Manning alluded to, with Altman hopefully around for a long while.
Let's give the 37-year-old Altman some more drafts in coming years, too, as it looks like the Garland-Sexton backcourt pairing could work in due time for Beilein.
Plus, with added defensive pieces, perhaps a potential franchise center in James Wiseman, as our own Corey Casey emphasized, the Cavaliers could be well on their way back to relevance.
Again, I'm a big fan of this Altman extension, and the Cavs coming to a long-term agreement and preaching patience, finally, with Gilbert as their owner (and I hope Dan's doing fantastic, by the way).