Recent report shows how Cavs still believe Kevin Love is 'valuable piece,' which is understandable
The Cleveland Cavaliers still reportedly believe Kevin Love is a valuable player, and they are not going to trade him just to trade him, if you will.
It's no secret that Cleveland Cavaliers big man Kevin Love, with the team still in the early stages of a full-rebuild, will seemingly be a subject of trade rumors in the near future.
It also seemed inevitable that given Love's on-floor/on-bench behavior earlier in the current season and him demonstrating frustration at times before in-game, that he'd be traded by the 2020 deadline.
Then, though, Love seemed to clean up his act, and was pretty much a model teammate. Plus, while I understand that Love still has three years and is set to have $91.5 million left on his current contract with Cleveland following this season, Love is still the Cavs' best floor spacer.
That opens up driving lanes for Cleveland's top scorer in Collin Sexton, who thus far heading into the season's novel coronavirus-related suspension has posted 20.8 points per game. Love's presence as an inside-out scorer and very good passer helps out pieces such as Darius Garland, Cedi Osman, Kevin Porter Jr. and Larry Nance Jr., too.
Love is still a really good inside-out big that's put up a rock solid 17.6 points, 9.8 rebounds and 3.2 assists per game thus far this season, which may or may not eventually play out. Also, in 2019-20, Love's silently had a near-career-best 55.0 percent effective field goal shooting clip, per Basketball Reference.
Nonetheless, it is clear that Love will likely be a subject of trade rumors in the near future, and feasibly in the coming offseason, whenever that ultimately is.
Granted, according to Cleveland.com's Chris Fedor, in a recent mailbag set of responses, when asked about whether or not Love, Tristan Thompson and Matthew Dellavedova will be around next season, Fedor stressed how the Cavs still believe Love is so valuable.
"Despite an up and down year both on and off the floor, with Love wanting to be traded around December, nothing has changed with his status.

If the Cavs get an offer they deem worthy then they will consider it. But they still see him as a valuable piece, one that threads the needle between their present and future. They aren't going to give him away for nothing. They aren't going to accept a salary dump either. Sources maintain it will take a combination of picks and players for the Cavs to send him elsewhere. Get ready for more Love trade rumors this summer, especially given the dearth of impact free agents available. Listening and accepting are two different things."
Clearly, the Cleveland Cavaliers and general manager Koby Altman are steadfast in their belief that Love is a valuable piece for them, even so seemingly moving forward, and as Fedor alluded to, they won't just give Love away.
Fedor would go on to note how the expiring Dellavedova played really well post-All-Star break leading into the season's suspension, and touched on how Delly would be a good locker room presence to have around, and also seemingly hit on how Dellavedova "could stick around" after the season concludes as a reserve point guard, whenever the upcoming free agency period is.
I believe Delly, who had 5.5 assists per game, and helped fill in with Garland banged up post-All-Star, should be re-signed, if a team-friendly deal is feasible.
Along with that, Fedor essentially said how before, he believed following the acquisition of Andre Drummond near the 2020 deadline, that the expiring Thompson was likely to be playing elsewhere next season, but now, since Thompson has done a great job as a bench piece when able to go, and has really bought in, that he believes TT could be back following the season.
Fedor also factored in how the salary cap is projected to decrease, and noted how big-money deals likely won't come for Thompson, anyhow, and stated how the Cavs Bird rights for TT plays into them being able to go over the cap to sign him. However, Fedor then hit on how a sign-and-trade could be a path regarding Thompson, and considering how I believe Cleveland could go with a big in the 2020 NBA Draft, I'd more so expect that to be the case.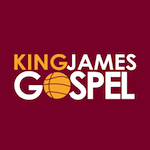 Want your voice heard? Join the King James Gospel team!
Write for us!
Anyway, Fedor again emphasizing how Cleveland isn't going to just give Love to some other team showed to me how the Cavs still feel so strongly about Love being a valuable piece for them.
I'd think that with Andre Drummond seemingly likely to opt into his $28.8 million player option for next season, too, that the Wine and Gold would want to see how those mesh on the floor together next year more.
It's been previously reported that Drummond could realistically be dealt soon after even opting in, or be dealt via sign-and-trade after agreeing to an extension, according to a former NBA general manager saying that to Bleacher Report's Greg Swartz after the deadline. Swartz then recently said that Love would seemingly likely be shopped by Cleveland while listening to Drummond offers, but I'd still more so expect the Cavs to give the Drummond-Love tandem some more time together.
Could that potentially be during a resumption of the current season? Sure, but it's uncertain as to whether or not 2019-20 will resume down the road.
Anyhow, Fedor's mailbag response showed how the Cleveland Cavaliers still view Love as a valuable piece for them, and I can understand why that's the case.
Additionally, Love is a player that believes in making a difference, as evidenced by him continuing to be an outspoken advocate for mental health awareness.
He also donated $100,000 through his fund to help compensate Rocket Mortage FieldHouse employees/game event staff affected by the season's suspension, which set a heck of a trend for other NBA players, and Love has before said how he believes athletes need to be "community leaders" during this difficult time in regards to the COVID-19 pandemic.
Plus, it's evident that Love and now-head coach J.B. Bickerstaff have a terrific relationship.
So while I can see both sides of the argument about whether or not the Cavs should keep Love, I fully get why the Wine and Gold don't just want to gift him to any suitor who eventually asks.