Cavs: Looking back at 3 most entertaining games of 2019-20 thus far
With the current NBA season being on hiatus indefinitely, I thought it'd be fun to look back at the three best games of the 2019-20 season thus far for the Cleveland Cavaliers, in terms of the most entertaining. These were all wins, too.
As we all know by now, the current 2019-20 NBA season is on hiatus for the Cleveland Cavaliers and other teams due to efforts to limit the spread of the novel coronavirus pandemic that is having such a profound impact across the world.
Initially, the league suspended its current season after Utah Jazz center Rudy Gobert tested positive for COVID-19, and since, there have been other positive tests reported from other teams, and to view recent updates on COVID-19's impact in the NBA, you can view those here.
To add to that, per a league memo sent on Friday, the league will be paying NBA players on April 1, but on April 15/then forward, it's uncertain at the moment, h/t ESPN's Adrian Wojnarowski.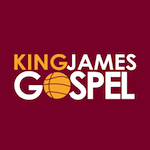 Want your voice heard? Join the King James Gospel team!
Write for us!
Here, though, with the league being on hiatus until further notice, I figured it'd be fun to look back at the three best games of the 2019-20 season thus far for the Cavaliers, and in terms of the most entertaining for fans, really.
I understand that the Cavs have been blown out a bunch this season, but the group has had plenty of entertaining moments, and they've been much more watchable this year, at least, than they were last season for a considerable amount of the season.
Kevin Love and Tristan Thompson being mostly healthy has had a ton to do with that, but the progression of young pieces has played into it, too, and going forward, I'd expect that to be the case more going forward under head coach J.B. Bickerstaff.
Alrighty then, we'll get started with the third-most entertaining Cavs game thus far of 2019-20.