Collin Sexton is Cavs player hurt most by NBA's season suspension
It's clear that with the growth he's been showing, among players on the Cleveland Cavaliers, Collin Sexton is hurt the most by the NBA's season suspension.
We are now a bit over a week removed from the 2019-20 NBA season being suspended for the Cleveland Cavaliers and other clubs in response to the league wanting to limit the spread of the novel coronavirus.
The league made that decision in relation to Utah Jazz center Rudy Gobert testing positive for COVID-19 on March 11, and since Utah's Donovan Mitchell and the Detroit Pistons' Christian Wood have as well. Those players are reportedly progressing in their recovery.
Plus, four players on the Brooklyn Nets tested positive COVID-19 on Tuesday, per a report from ESPN's Adrian Wojnarowski.
From there, according to a report from the New York Times' Marc Stein, one of those players was experiencing symptoms, while the other three did not have any symptoms.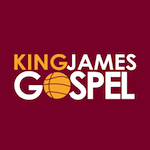 Want your voice heard? Join the King James Gospel team!
Write for us!
One of the four that tested positive for the novel coronavirus was Kevin Durant, who said he's "feeling fine," and is "asymptomatic," according to from Shams Charania of The Athletic and Stadium.
As far as when the NBA season could be back, which is an if, not a when at this point, per Wojnarowski, after the league's board of governors had a conference call on Tuesday with former Surgeon General Vivek Murthy, who delivered a "grim forecast" for COVID-19's impact on the U.S., NBA owners were further convinced "that there could be no resumption before June — if that is even possible," said Woj, who also noted how the league raised "its credit line to $1.2 billion."
When it comes to other recent reported updates, you can view those here and also here.
Anyway, in terms of the Cleveland Cavaliers players, it's clear as day that Collin Sexton is hurt the most by the NBA season's suspension, when looking at the timing, of course, obviously not the safety precautions.
Sexton, who has averaged 20.8 points per game thus far in 2019-20 and has been the Cavs' leader in that category virtually this whole season, was especially tearing it up post-All-Star break.
He averaged 25.5 points per outing in that stretch leading up to the NBA's season suspension, as indicated by NBA.com.
Granted, the Cavs had been banged up in that span.
Key pieces such as Darius Garland (five games missed due to a left groin strain), Andre Drummond (five games missed due to a left calf strain) and Tristan Thompson (four games combined missed due to a left knee contusion and then a right eye abrasion) all were sidelined at points, and Garland and Thompson could've helped Cleveland in their last game at the Chicago Bulls.
Plus, Kevin Porter Jr. also missed Cleveland's last three games due to him being in the NBA's concussion protocol, and to me, Garland and Porter (even with him being such an impressive player already) should benefit from the league's season suspension, and realistically, are among the Cavs that will have the most to gain from the coming offseason to improve all-around, whenever that is.
That being said, Sexton was in a zone, to say the least, at the time of the NBA suspending its season, and it's evident that Collin is one of the Cavs' most promising players moving forward under the direction of head coach J.B. Bickerstaff.
In a close loss against the Boston Celtics on March 4, who were very shorthanded, I'll admit, Sexton had a career-high 41 points on 17-of-30 shooting, and that was after he had a then-career-best 32 points the previous game against the Utah Jazz in which Cleveland was severely shorthanded (and the Cavs were versus Boston, too).
In that one against the Celtics, Sexton became just the third player in Cavaliers' history to score 40 or more points before their 22nd birthday. The other two?
You may have heard of them: LeBron James and Kyrie Irving.
https://twitter.com/cavs/status/1235564581335990272?ref_src=twsrc%5Etfw%7Ctwcamp%5Etweetembed%7Ctwterm%5E1235564581335990272&ref_url=https%3A%2F%2Fkingjamesgospel.com%2F2020%2F03%2F09%2Fcleveland-cavaliers-3-takeaways-collin-sextons-recent-east-player-week-nomination%2F
While it was a 108-103 loss where the Cleveland Cavaliers as a team couldn't hit water if they fell out of a boat from three-point range in the Cavs' last game before the league's suspension at Chicago, going six-of-24, per ESPN, Sexton, though he didn't attempt a three-pointer, was pretty darn great in that one, too.
Now I'm not going to discount Collin having five turnovers in that outing, nor am I going to dismiss Collin missing a box out on Chicago's Shaquille Harrison in the waning moments that led to Harrison essentially sealing the game with two clutch free throws.
I'm also not going to gloss over the terrific contributions in Cleveland's last game from Matthew Dellavedova and Larry Nance Jr.
They combined for 24 points on nine-of-nine shooting, along with 14 assists, and both of those pieces had been killing it for the Cavs leading up to the NBA's season suspension.
However, Sexton again showed out with a big-time performance with 26 points on 12-of-16 shooting, and paced the Cleveland Cavaliers throughout the game and provided constant offense, as he has often post-All-Star break, where Cleveland has been a respectable 5-6 under Bickerstaff, and even in plenty of other times throughout the 2019-20 season, where the Cavs unfortunately have come up short in a number of instances in tight games.
Sexton, who is on an upward trajectory as a passer, had five assists as well, and he's continued to make strides as a delivery man a la drive-and-kicks to Cedi Osman, Kevin Love and others, and leading into the league's suspension, we were seeing more and more dump-offs to bigs, which has been particularly encouraging.
The influence of Dellavedova (and I'd imagine youngsters with very good vision in Garland and KPJ), is clearly paying off for Sexton, too, and I hope we see more of these kind of looks going forward from the Young Bull to pieces such as Nance here.
Along his growth as a three-level scorer and passer in terms of willingness and timing, to go on-ball perimeter defense and getting his share of loose balls leading to run-outs, I've also loved to see Sexton be more and more active in the last month or so as a cutter.
Going forward, I'd expect Sexton to only improve in that area of his game, which is a big positive, in particular, in minutes playing alongside a combination of Garland, KPJ, Osman a great passer in Nance and/or likely a very high pick in the 2020 NBA Draft, and perhaps some spot minutes next season again with Dellavedova.
I really appreciated Collin's subtlety as a cutter here, where he felt Bulls rookie Coby White, his primary defender in this instance, loose his bearings off-ball, and Sexton instead methodically drifted to the corner, and when he saw daylight, made a decisive drive and flush after a Nance delivery.
These are kinds of things that make me probably way more excited than other fans, but Sexton is really starting to showcase ever-improving feel.
With the overall progression he's been showing, and the consistent production he had for a while, it's clear to me that Collin is hurt the most by the timing of the NBA's season suspension.
Given the need to exercise precaution regarding the COVID-19 pandemic, the measures the NBA have taken were a no-brainer, and it's unclear as to whether or not we'll see the 2019-20 season resume.
At any rate, though, I just hope we continue to see Sexton progress more and more in coming years, because leading up to the NBA's season suspension, I was becoming even more Bullish (pun-intended) on the 21-year-old Cavalier guard.
Also, as a closing note, I can't even begin to imagine how many pop-a-shot type shots Collin is putting up during this league hiatus/government recommended self-isolation.
For more information about COVID-19, visit the Centers for Disease Control and Prevention's website (CDC) or the website for your state's Department of Health.