Fox Sports Ohio re-airing Cavs championship parade on Tuesday brings back amazing memories
Fox Sports Ohio recently tweeted that they'd be re-airing the Cleveland Cavaliers championship parade on Tuesday, which brings back amazing memories for all fans of the Wine and Gold.
In 2016, us fans of the Cleveland Cavaliers were taken for an incredible ride, as the squad won the Cavs' only championship in team history, and it was in storybook fashion.
As we all know, LeBron James, Kyrie Irving, Kevin Love, J.R. Smith and others did their part in helping the Wine and Gold become the only team in NBA history to come back from a 3-1 deficit in the NBA Finals.
That was of course, against Stephen Curry, Klay Thompson, Draymond Green and the Golden State Warriors, who had also broken the NBA single-season record for wins in 2015-16 with 73.
Us Cleveland Cavaliers fans, and I'd imagine NBA fans in general, all remember Kyrie Irving's game-winning shot over Curry in Game 7 with under a minute left, and everybody remembers LeBron's block in transition of Andre Iguodala to prevent a crucial basket late for the Warriors.
Anyhow, the reason I highlight the 2016 championship at this time is that on Tuesday at 8 P.M., Fox Sports Ohio will be re-airing the Cavs championship parade, which brings back amazing memories for Cavs fans, who will never forget that moment and/or the squad's Finals comeback.
Also, this is a brilliant move by Fox Sports Ohio, given that the NBA's season is currently suspended until further notice because of concerns involving COVID-19, and St. Patrick's Day festivities being cancelled all over due to wanting to limit the spread of the novel coronavirus pandemic, too.
Anyway, the parade was something else on June 22, 2016, from Channing Frye being Channing Frye, LeBron's well, choice word speech, J.R. Smith not wearing a shirt for probably the following month and much more, and with the Cavaliers delivering Cleveland's first major professional sports championship in 52 years to that point, it was warranted to have a massive celebration. Cleveland Browns and NFL legend Jim Brown made his presence felt then, too.
For Cavs and plenty of Cleveland sports fans in general, it was again, unlike anything we've been a part of, and Fox Sports Ohio showing this special re-airing of the parade brings back truly amazing memories.
That's both in the sense of the parade itself and probably even more so how Kyrie, LeBron, Tristan Thompson and others delivered a championship.
In that historic series victory, James, who won the Finals MVP, led all players in the series in five major categories with 29.7 points, 11.3 rebounds, 8.9 assists, 2.6 steals and 2.3 blocks per game, according to Basketball Reference. Irving also averaged 27.1 points, 3.9 assists, 3.9 boards and 2.1 steals in the series as well, while Thompson averaged 10.3 points and a huge 10.1 rebounds per contest.
At this point, James is now a Los Angeles Laker, and Irving is a Brooklyn Net.
Furthermore, Love and Thompson are the only two remaining Cavaliers from that team left on the roster, though seemingly not for long for TT, either.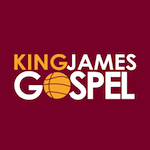 Want your voice heard? Join the King James Gospel team!
Write for us!
With him being on an expiring contract and Cleveland.com's Chris Fedor saying on a recent episode of "The Wine and Gold Talk Podcast" with Cleveland.com's Hayden Grove that Thompson's essentially very likely to play elsewhere next season, it appears Thompson's days as a Cavalier are numbered, too, and one could imagine that the still-rebuilding Cavs could eventually trade Love in the near future, especially with how Larry Nance Jr. continues to improve all around.
When the offseason/free agency is, given the league's current hiatus, though, is up in the air at this juncture, and per a report from ESPN's Adrian Wojnarowski on Sunday, NBA owners and executives are "bracing for the possibility" of a best-case scenario for the season to resume as being "mid-to-late June."
That best-case scenario might not be feasible, either, as after Rudy Gobert of the Utah Jazz tested positive for the novel coronavirus on Wednesday, leading to the league suspending its season, Utah's Donovan Mitchell did as well on Thursday, per Woj, and then on Saturday, the Detroit Pistons' Christian Wood also reportedly tested positive for COVID-19, per Shams Charania of Stadium and The Athletic.
From there, on Tuesday, Woj reported that four Brooklyn Nets players tested positive for COVID-19, and noted how the Nets have been notifying all that have come in contact with those players/told to self-isolate, and then provided this update.
A further update on Tuesday was that Kevin Durant was one of those Nets players that has tested positive, according to Charania, and per Charania, Durant has not had symptoms. Marc Stein of the New York Times also reported that, before Durant was mentioned as one of the four and before Woj's above tweet, that one player was showing symptoms and the other three on Brooklyn were not. Granted, Wojnarowski reported on Monday that a league conference call with the Board of Governors is set to be made on Tuesday, so we'll seemingly hear what the key results of that are, and it's uncertain as to what a best-case scenario now is for the season to resume.
The Centers for Disease Control and Prevention (CDC) recommended on Sunday that no gatherings should include "more than 50 people" for the next eight weeks, h/t Woj. On Monday, h/t CNN's Ben Westcott, Helen Regan, Adam Renton, Meg Wagner and Veronica Rocha, the White House "advised people not to gather in groups of more than 10."
At any rate, Fox Sports Ohio re-airing the Cleveland Cavaliers championship parade from June of 2016 brings back amazing memories for us Cavs fans, and I'm sure Richard Jefferson, Channing Frye and so many others.
For more information about COVID-19, visit the CDC's website or the website for your state's Department of Health.