Cavs: Andre Drummond shouldn't be taking three-point shots
I know that Cleveland Cavaliers big man Andre Drummond hit two three-pointers on Sunday. That doesn't mean he should be shooting three-point shots; the big man will make his presence felt enough inside.
The Cleveland Cavaliers will be getting plenty of production from big man Andre Drummond as a roller, low-post threat and putback player I'd imagine the rest of this 2019-20 season.
Unfortunately in Drummond's debut with the Wine and Gold on Sunday after being traded to Cleveland by the Detroit Pistons last week, the Cavaliers suffered their worst home loss in franchise history, 133-92 to the LA Clippers, of which our own Corey Casey hit on.
That being said, Drummond is a player that should definitely help out the likes of Collin Sexton, Darius Garland, Kevin Love and others, as long as he's not shooting three-pointers unless it's near the end of the shot clock or on heaves.
Drummond did hit two three-pointers out of three attempts on Sunday, but he shouldn't be taking those shots.
Drummond has reportedly been working on those throughout his career, but considering Sunday was the first time in his eight-year career that he's made two triples in a game, according to Basketball Reference, he shouldn't be shooting those with the Cavaliers.
Lifetime, Drummond is a 14.1 percent three-point shooter and he's made just 13 triples, again, in eight seasons, and despite being an improved shooter from there the last few seasons, Drummond is still shooting just 58.0 percent from the free throw line in 2019-20, as noted by Basketball Reference.
That should tell Cavs head coach John Beilein all he needs to know.
Drummond is currently averaging a career-best 17.8 points per game this season due to interior polish. He's shown he can get buckets consistently in the low post with improved feel and finishing ability with hooks with both hands, is able to use drop steps to get defenders off balance and is more than capable of connecting on push shots in the paint off of rolls thanks to better touch.
That improved touch, coupled with his 6-foot-10, 279-pound frame as a low post/roller/lob threat should do plenty in terms of carving out space.
That should help out pieces such as Love, Sexton, Garland, Osman, Kevin Porter Jr., to some extent, Dante Exum, Matthew Dellavedova (in spot minutes) and also for an improved three-point shooter in Larry Nance Jr. in some stretches.
This is the kind of play I want to see from Drummond for the Cleveland Cavaliers, where he did a great job in smashing home a lob from Cedi Osman on a well-timed rim run, and not shooting threes, as that takes Drummond out of the play as an offensive rebounder and gives defenses a rest.
Drummond is currently leading the league in rebounding with 15.8 boards per game, according to NBA.com, and is on track to be leading the league in rebounding for the fourth time in his eight seasons. He's again led the league in offensive rebounding, too, and is so hard to box out for opponents, and that, along with his low post/screening/rolling presence is more than enough in terms of contributing.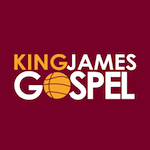 Want your voice heard? Join the King James Gospel team!
Write for us!
Basically, if it isn't broken, don't fix it, if you will.
To be clear, I'm referencing how after his first game as a Cav, when asked about how he's been working on shooting triples, Drummond had this as a response, as transcribed by Marla Ridenour of the Akron Beacon Journal.
"I've been working on it for eight straight years. This is the first team to let me use it, so it's something I will be using more and more," he said.
Dre shooting triples "more and more" would be detrimental to the Cavaliers, and lets not get caught up in Tristan Thompson hitting the occasional three-pointer this season, either.
Anyway, when asked about it, Beilein, based on this response, as transcribed by Cleveland.com's Chris Fedor, seemed none too pleased in-game.
Beilein saying that they'll have "to sit and talk" in regards to Drummond shooting triples tells me Beilein and the coaching staff probably had some choice words when seeing that.
Drummond, considering what his stroke looks like at the foul line and on other jumpers, is going to be missing badly on most of his deep attempts, and in doing so, can feasibly create run-outs for opponents, which is something the Cavaliers, who have struggled all year in defensive transition, do not need.
Hopefully, the Cavs' young guards, Nance and Love (who is reportedly questionable against the Atlanta Hawks on Wednesday due to Achilles soreness) do their part in delivering Drummond on-time and on-point entry passes on the low block and on rim runs.
Moreover, I'd imagine some time together/time on the practice floor over the All-Star break should get Drummond more on the same page with the Cleveland Cavaliers' other pieces and/or the coaching staff.
Drummond, who is reportedly likely to opt into his $28.8 million player option for 2020-21, according to Sports Illustrated's Sam Amico, is a two-time All-Star in his career, and that didn't happen by shooting three-point shots. It came from being a legitimate rim protector, elite rebounder and lob threat, and in due time, a much-improved low post player.
That's really all the Cavaliers' coaching staff needs to say to Dre, who is an improved passer as well that is capable of hitting perimeter players when defenses double down to him or over-commit to him as a roller.