3 takeaways from Cavs' historically bad home loss to Clippers
After a lot of excitement about Andre Drummond's debut, the Cleveland Cavaliers suffered their worst home loss in franchise history on Sunday to the LA Clippers 133-92.
The Cleveland Cavaliers came into Sunday's game well-rested, as they hadn't played since Wednesday.
During that time, though, they surprised everyone when they reportedly acquired center Andre Drummond from the Detroit Pistons via trade, of which you can view the full reported details here.
Unfortunately, their performance on Sunday was, well, not the outcome they wanted. Cleveland had their biggest home loss in franchise history to the LA Clippers 133-92.
That was h/t according to Joe Vardon of The Athletic, for reference. and this marks 12 straight home losses at Rocket Mortgage FieldHouse.
There aren't many positive things you can say about this game, as the Clippers dominated from start to finish. They led by 15 points after the first quarter and were up 23 at halftime, and are undoubtedly one of the best teams in the league.
LA also didn't have Patrick Beverley or Kawhi Leonard due to a reported groin injury and injury management related to left knee soreness, and this was on the second night of a back-to-back for the Clips.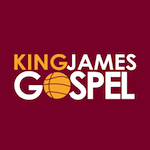 Want your voice heard? Join the King James Gospel team!
Write for us!
In fairness, this is a championship Clippers team, but you still don't want to see a 41-point loss at home and the Cavs just haven't been competitive at all at home lately.
Drummond had a pretty nice game. He did what he typically was known to do in Detroit, as he had another double-double adding 19 points and 14 rebounds, to go with three assists, two steals and a block, though he did have four turnovers, as noted by ESPN.
He actually made two three-pointers on three attempts, too.
With all that said, here are three takeaways from the Cavaliers' worst home loss in franchise history.