Cavs' Collin Sexton not being in 2020 Rising Stars Game is awful
Cleveland Cavaliers guard Collin Sexton not being selected to be a participant in the NBA 2020 Rising Stars Game, of which was announced on Friday, is awful.
Cleveland Cavaliers second-year guard Collin Sexton is continuing to show that he projects as one of Cleveland's key pieces in coming years.
Yes, I know that Sexton's often a player that has tunnel vision when going to the basket, and though he's been a more willing passer lately, the 21-year-old needs to improve at giving up the rock when much more open options are available to pass to, such as Darius Garland, Kevin Love, Cedi Osman or at times, Tristan Thompson.
At any rate, Sexton not being chosen to represent the Wine and Gold in the 2020 Rising Stars Game at All-Star Weekend in Chicago, of which was announced on Friday by the NBA All-Star Twitter, was awful.
Here's the rosters, and the right side is where Collin would be eligible.
Sexton has posted a team-leading 19.6 points per game on 54.0 percent true shooting, to go with 2.5 assists and an also team-leading 1.0 steals per outing in this 2019-20 season, as noted by NBA.com.
In terms of players in his 2018 NBA Draft class, Sexton ranks third in scoring, per NBA.com, and among eligible first and second-year players for the Rising Stars Game, at least as was the case going into Thursday, Sexton is fourth in scoring, as was h/t Cleveland.com's Chris Fedor.
Sexton's three-point shooting stroke is coming back after a tough December, too, and he's rebounded to get to 34.7 percent shooting from there on the season, thanks in large to him hitting 44.6 percent from deep in January, again, as shown by NBA.com.
Moreover, considering the exhibition consists of two teams, Team USA and Team World, of which both have ten players, Sexton I believed was a lock to be selected in his second season.
Of course, as Fedor alluded to, the players are selected by NBA assistant coaches and along with each team having four frontcourt participants, there are "four guards and two additional players at either position group for each team — essentially a pair of wild cards."
Anyway, Sexton being snubbed his rookie year for the Rising Stars Game was clearly a source of motivation for him, and he closed the 2018-19 campaign on quite a scoring tear.
While I'd acknowledge the Chicago Bulls' Wendell Carter Jr. is a solid piece, for example, he has nowhere near the night-to-night presence on the floor Sexton has had, who is yet to miss a game in his first two seasons to this point.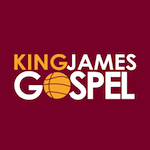 Want your voice heard? Join the King James Gospel team!
Write for us!
Carter has had a respectable 11.7 points, 9.9 rebounds and 1.3 blocks per game in 2019-20, but he has also missed 13 games due a reported ankle injury this season, and appeared in only 44 games last season due to a reported thumb injury.
Anyhow, Zion Williamson of the New Orleans Pelicans was Carter's injury replacement, and though his impact in each game he's played has been undeniable near the rim and as a help defender for the Pels, Zion has played in how many games since coming off a reported knee injury? A WHOPPING FOUR GAMES, FOLKS!
Holy cow! Collin should've definitely gotten in over Carter, or considering he's played in four games, Williamson, really.
I'm really sorry, Collin. This is a joke.
Recently, Sexton also emphasized how he really wanted to be selected for the exhibition this go-round, as Fedor noted, which of course was the case.
So again, with the season and consistent effort night-in and night-out Sexton's had in terms of filling it up, along with being better on-ball on the defensive end and at least giving tons of effort in terms of off-ball even though mistakes do happen sometimes, Collin not being selected to be in the Rising Stars Game in his second season was awful.
Sexton in his first year was even reportedly passed over in 2019 for the New York Knicks' Kevin Knox, who was objectively, as horrible as it gets.
Previously, I had made my case for Darius Garland to be selected to represent the Cleveland Cavaliers, too, but since he's had a mostly rough patch of games in the last few weeks and had a slow start to the year, that probably was a long shot since.
Again, though, it's so disappointing that Sexton will not be out there repping the Cavs on All-Star Weekend in the Rising Stars Game.
Make them pay the rest of this season and beyond, Bull.