Cavs' Collin Sexton and Darius Garland should both be Rising Stars
Both members of the Cleveland Cavaliers' starting backcourt, Collin Sexton and Darius Garland, should be in the NBA Rising Stars Game on All-Star Weekend.
On 2019 NBA All-Star Weekend in Charlotte, it was good to see young Cleveland Cavaliers wing Cedi Osman participate in the Rising Stars Challenge. Osman was a bright spot for the Cavs last season, and as noted by Basketball Reference, he would finish out the 2018-19 campaign with solid averages of 13.0 points, 4.7 rebounds and 2.6 assists per game in his second season, and first as a full-time starter with the Wine and Gold.
In the 2020 Rising Stars Game in Chicago, though both have a ways to go as a tandem, which is just fine considering their youth, the Cavs' starting backcourt of Collin Sexton and Darius Garland deserve to both be there representing the Wine and Gold.
Sexton at this point in his second season (the game is limited to first and second-year players) should be a lock. Sexton needs to dish the ball out more instead of hunting shots so frequently when those are not the correct plays, and in particular when pieces such as Kevin Love (at least currently), Osman and others, like Garland, are open around the 21-year-old.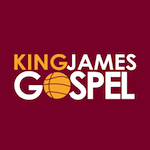 Want your voice heard? Join the King James Gospel team!
Write for us!
Sexton's scoring ability is still impressive, though.
He leads the Cavaliers in that category with 19.1 points per game, according to NBA.com, and though he's had his struggles, Collin's been decisive lately in taking three-point shots, and has rebounded to be hitting 34.0% from there this season.
This past month shouldn't go unnoticed in terms of Sexton's raw scoring, either, as shown by Cavs Official Notes. Being mentioned alongside LeBron James and Kyrie Irving in Cavaliers' history is noteworthy in itself, regardless of the statistic.
Again, while Sexton clearly has his warts and needs to develop further at least in terms of passing vision and as a help defender/defender in transition, Sexton should be an absolute lock in the 2020 Rising Stars Game.
Furthermore, the dude is yet to miss a game in his career to this point, and is currently fourth among second-year players in total points, as indicated by NBA.com.
That's more than enough to be one of the 10 players on Team USA (Team World is the other squad), and one of the four backcourt players chosen, or one of the two wild cards. That NBA Rising Stars Game information was h/t CBS Sports' Sam Quinn, for reference.
Now on to the case for the fifth overall pick in the 2019 NBA Draft.
On the season, even with a slow start, Garland is putting up 12.3 points, 3.6 assists and 0.8 steals per game, as shown by Basketball Reference. As has been the case to a large degree with Sexton, Garland's also had a surge lately, too, as was highlighted by Cavs Official Notes.
DG has had lingering issues with turnovers, yes, I get it, and he's had the second-most among rookies this season. The thing is, so have the Cavaliers as a team, as they have the highest turnover rate in the NBA in 2019-20, according to NBA.com.
Most rookie point guards with a similar workload to Garland's turn it over a bunch, anyway, though. Moreover, as far as rooks go this season, Garland ranks fourth in total points, second in total three-pointers made (and on a respectable 35.5% clip) and second in total assists, again, per NBA.com.
To me, no Garland is not in the same realm as Ja Morant of the Memphis Grizzlies, who is undoubtedly the frontrunner for the Rookie of the Year, and should get that going away. That's even whether or not Zion Williamson of the New Orleans Pelicans runs wild, as he's played in just one game to this point due to a reported knee injury.
Anyhow, Garland is in top four in those three mentioned categories, and that's a strong case for a Rising Stars bid. There are some players that get left out every year, factoring in the second-year guys, too, and I can't say DG is as much of a lock as Sexton is.
Either way, Garland's deserving to me, especially playing for a first-year NBA head coach in John Beilein that's adjusting to the NBA game himself, too. Regardless, if DG gets the Sexton rookie year treatment, just like Sexton did last year post-All-Star break, you better believe that will be motivation for the soon-to-be 20-year-old Garland the rest of the way and heading into 2020-21 as well.
The 2020 Chicago All-Star festivities run from February 14-16 and the Rising Stars Game is on February 14. Playing off that, I'm sure Cavs fans would love to see the Young Bull and DG in the game (I know you saw what I did there; okay, okay I'll stop).
The 2020 All-Star starters will be announced on Thursday on TNT, by the way.
Rising Stars players will be selected on January 28, for reference, h/t Clutch Points' Cole McCauley.