Cavs should be pleased with Cedi Osman's first half of 2019-20
Throughout the first half of the 2019-20 season, Cedi Osman's play has been very reliable for the Cleveland Cavaliers.
In the first half of the 2019-20 season for the Cleveland Cavaliers, third-year wing Cedi Osman has been very reliable. For the most part, Osman has blended in pretty well.
He's again turned out to be one of the Cavs' best cutters, as our own Tyler Meitin thought was going to be the case before the season, and Osman has shot 39.5% from three-point range this season thus far, as shown by NBA.com.
As far as the baseline statistics, Osman has posted 11.0 points, 3.5 rebounds, 2.1 assists and 0.8 steals per game.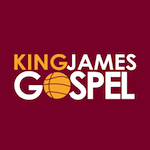 Want your voice heard? Join the King James Gospel team!
Write for us!
That's more than fine when you factor in that Kevin Love has been on the floor with Osman a large portion of the time, along with Tristan Thompson; for reference, Love and Thompson appeared in only 22 and 43 games in 2018-19, according to Basketball Reference.
In regards to his shooting uptick this season, and seemingly from three-point land, which has been encouraging with him and the Cavs reportedly agreeing on a team-friendly four-year contract extension in the early part of the season, Osman recently hit on how he's really confident.
Osman emphasized how much work he put in there in the offseason, and it's showing on the floor. Anyhow, here's what Osman said in relation to that after the Cavs' 128-103 loss to the LA Clippers on Tuesday.
Let's keep in mind that Osman was a key reason the Cavaliers hung in that last game for nearly the entirety of the first half (the Clips had a late run to give themselves a 16-point lead at the break), along with Collin Sexton's drives.
Osman had 21 points on seven-of-13 shooting in the game, which included him hitting five-of-eight from deep, as indicated by ESPN. He had 16 points in that first half, too.
Cavs Official Notes displayed how those five made triples tied a season high for Osman, too.
Cedi only played 24 minutes, as did Thompson, and the Cleveland Cavaliers were on the second night of a back-to-back, and Kevin Love did not play at all due to rest. Kawhi Leonard, who had 43 points in only 29 minutes, along with pieces such as Patrick Beverley, who was in the triple-double ball park in only 23 minutes, and Lou Williams, clearly outclassed the Cavs.
I can understand the reasoning by Cleveland's coaching staff to play Osman and Thompson, and realistically, Sexton and Darius Garland, less.
Moreover, the Cavaliers and head coach John Beilein should be pleased with what they've gotten from Osman in the first half of the 2019-20 season, and on Tuesday, Fear The Sword's Justin Rowan even referred to the wing as "steady Osman," which was fitting.
Though I'd still like Osman to be utilized more as a playmaker, given that he has very good passing feel as a 6-foot-8 wing, I get Love and Garland have been used more in that realm.
Garland, while we're on the subject, had his first career double-double on Tuesday with 14 points and 10 assists, according to Cavs Official Notes, as well.
With the progress he's showing, Garland could be in line for an explosion in the season's second half, too.
With Love seemingly wanting to be dealt by the February 6 trade deadline, given recent reports and him previously showing his displeasure on the court/on the bench, though, I could very well see Osman's on-ball creation/playmaking opportunities increase the last two or so months of the season, however. Dante Exum I'd think should have more going forward as he gets more in-rhythm with the Cavs, too, by the way.
Anyhow, yes, I get Osman was cooked in on-ball defense often on Leonard on Tuesday, but his defensive feel and positioning have taken positive strides this season, and Leonard is arguably a top three player in the league.
Osman's contests, for the most part, have been better and more under control, and he's walled off opposing drivers more consistently than was the case last year. Additionally, his off-ball positioning and ability to get a respectable 1.8 deflections per game, as noted by NBA.com, have been big positives.
So again, the Cleveland Cavaliers should be pleased with the way Osman's performed throughout the first half of this season. Hopefully Cedi keeps it up the rest of the way, too.
That's even more important with rookie Dylan Windler reportedly being sidelined the rest of 2019-20, too, due to the stress reaction he's been dealing with in his lower left leg, and Osman's regular backup, promising rookie Kevin Porter Jr., being sidelined seemingly through the All-Star break due to a reported left knee sprain.