Cavs rumors: CLE may prefer pick return for J.R. Smith not involving 2019 NBA Draft
It's been reported that the Cleveland Cavaliers may prefer a return for J.R. Smith involving a selection that is not in the 2019 NBA Draft, which is perceived as weak.
The Cleveland Cavaliers seem to fully understand that one of their most important keys to this offseason is the type of return they should be looking to receive for the favorable contract of J.R. Smith.
To refresh, Smith's contract (per the last CBA) is the last of its kind in relation to his deal counting in a trade for its full worth of $15.68 million for the 2019-20, despite only having a guarantee of $3.87 million in compensation for next season (per Spotrac) if he is waived before June 30, as we've often emphasized.
Smith will almost certainly be waived, and the veteran, who has reportedly had not been actively with the Cavs since November, seems to be a huge trade piece for Cleveland general manager Koby Altman (as we've discussed) and the front office.
We've also hit on how Cavs majority owner/chairman Dan Gilbert has given Cleveland's front office the ultimate green light to be aggressive in trying to acquire more draft assets, even with that likely adding more salary as it would likely be coupled with adding bad contracts from other NBA teams in exchange for a piece such as Smith being traded, as Cleveland.com's Chris Fedor recently reported.
As far as reported potential trade partners for Smith at this point, we broke down how the Miami Heat (who have the 13th overall pick in the 2019 NBA Draft) are said to have interest, along with the Dallas Mavericks, who could possible send over an intriguing young piece in wing Justin Jackson in exchange for Smith (as our own Robbie DiPaola highlighted).
In the latter, it was suggested that Dallas' Courtney Lee would likely be attached as well, due to salary matching.
All in all, according to Fedor in his latest set of Twitter mailbag responses, there's "at least 10 other teams that could be looking to clear salary ahead of free agency."
Smith definitely is a piece that would help other NBA teams in that cap relief area, and Cleveland clearly gets that, so they should have options and we'll likely continue to see Smith's names pop up in Cavaliers rumors.
The 33-year-old, who only appeared in 11 games in 2018-19 and averaged 6.7 points per game on only 41.8% effective field goal shooting (per NBA.com), does not seem to be of interest to other franchises for his play of the last few seasons.
Smith does have a career three-point hit rate of 37.3%, though (per Basketball Reference), so maybe he can provide some rotational shooting to a contender in 2019-20?
That's unclear, of course.
Swinging back to a potential return for the Cleveland Cavaliers in relation to Smith, Fedor highlighted though it "may be unavoidable," he believes the "Cavs' preference would be a Smith deal that doesn't center on this year's draft."
Fedor then expanded on that take a bit more, and I can understand where he's coming from here.
"For the Cavs, this class isn't that promising and getting another first-round pick in what's considered a weak draft may not be the best use of their trade asset. Make it a 2020, 2021 or maybe even 2022 and that's preferable."
This is a reasonable take from Fedor, as based on what transpired in the NBA Draft lottery for this year, all kinds of teams can leap to the top of the lottery in the Association now, not feasibly just ones near the bottom of the standings at the conclusion of the previous regular season, so the Cavs maybe valuing an additional future first-round pick more than this year is an understandable take.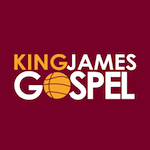 Want your voice heard? Join the King James Gospel team!
Write for us!
As far as the 2020 NBA Draft outlook in the first round for the Cavs, they'll have their first-rounder if their pick lands in the top ten, and if it doesn't, it would go to the Atlanta Hawks, per a previous trade involving Kyle Korver (according to Real GM).
That being said, with Gilbert's willingness to spend to help acquire more assets, Cleveland can't completely shy away from the possibility of adding a player such as Kentucky's PJ Washington, Kentucky's Tyler Herro, or Indiana's Romeo Langford, among others, with a pick such as Miami's at 13 to their rotation during their rebuild, either.
The Smith potential return talk will be steady up until the 2019 NBA Draft, if not really until the end of June, and we'll see how the Cavaliers rumors surrounding that continue on in the process.
We'll see whether or not Fedor's take on Cleveland wanting a future pick, as opposed to another 2019 first-round pick, plays out in the coming weeks.
Regardless, Altman and company should have plenty of options and if they have to eventually bite on taking an additional first this season, that's alright, considering Smith wouldn't project as much of an asset, if at all, without his current contract structure for 2019-20.