Cavs: Mfiondu Kabengele gets deal for rest of year, next 2 years non-guaranteed
The Cleveland Cavaliers have dealt with their share of injuries throughout the season, and with their bigs, in particular. Kevin Love has since been back from absences for most of the season because of complications involved with a right calf injury, but it's not just been Love in that realm.
Larry Nance Jr. has unfortunately dealt with a number of injuries this season, and in Sunday's loss to the Washington Wizards, reportedly fractured his right thumb and could seemingly miss the rest of this season.
Plus, Isaiah Hartenstein, who has played very well with Cleveland, and for more of a role with Jarrett Allen previously having been out due to a concussion (albeit he has been back for a bit), has missed the last few games. That's been due to a concussion of his own, of which was sustained in that Wizards game on Sunday.
In any case, previously, Nance had also been out for a seven-game span from late March-earlier in April because of an extremely rough bout of illness, of which he lost nearly 20 pounds. That then made it understandable, factoring in Allen's absence, too, for the Cavaliers to have signed Mfiondu Kabengele to a 10-day deal.
The 6-foot-9, 250-pound Kabengele hadn't had much burn in his first 1.5 seasons with the LA Clippers, who then traded him near the March 25 deadline to the Sacramento Kings, who then shortly thereafter waived him. But he did show some promise in the G League previously. That was in the 2019-20 campaign with the Clippers' G League Affiliate, the Agua Caliente Clippers.
With them he had 18.7 points, 9.4 rebounds and 1.9 blocks per contest.
Albeit he hasn't gotten much run with the Cavaliers thus far, and since had been signed to a second 10-day deal, seemingly for depth, as an aside. In 7.3 minutes per outing in six appearances with Cleveland, he's had 2.8 points and 1.3 rebounds per contest.
That said, the Cavaliers bigs are banged up, and with the season winding down, I can get theoretically why Cleveland might want to give Kabengele perhaps some more burn and further develop Kabengele maybe looking onward.
In that regard, Kabengele is signing a rest of season deal, per a Friday report from Adrian Wojnarowski of ESPN. Wojnarowski also reported that the next two seasons on the deal are set to be non-guaranteed for Kabengele with Cleveland. And as a further update, Chris Fedor of Cleveland.com reported that Kabengele will formally be signed on Saturday.
I'm not necessarily pumped about it, but I guess I get the Cavs' reasoning here.
Kabengele has a ways to go to be a viable rotational big, frankly, and though I was pleased with Cleveland initially signing him via 10-day deal, he's been underwhelming.
There hasn't been much burn for him, and I'm not going to grill him for how he's done so far with the Cavaliers. The Cavs have their share of issues, and the club has been very banged up, and Kabengele's still getting adjusted to a new team; it's not all on him.
But the 23-year-old is still raw offensively, and on the defensive end, it's tough to foresee him being viable at the 4 in spurts, really. And fouling issues appear to be a problem with him, and he does not seem to have the feel as a rotator of Hartenstein, for example.
Hartenstein himself has had fouling problems, albeit he is a legitimate 7-footer and on the other end of the floor, is far more of an impact player that has far better touch and his passing has been impressive.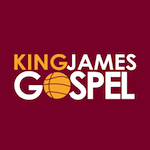 Want your voice heard? Join the King James Gospel team!
Write for us!
Looking onward with Kabengele, though, I guess I can see where the Cavaliers are coming from with him maybe having untapped stretch big potential. Kabengele did flash catch-and-shoot/pick-and-pop potential and while he did only hit 32.3 percent of his three-point attempts with Agua Caliente in 2019-20, him shooting 6.0 per game was a high volume.
And he did hit 24 of his 65 deep attempts, a 36.9 percent clip, in his sophomore season at Florida State. There has been flashes of pick-and-pop ability with Kabengele, and perhaps that, and him displaying some rolling/rim protection qualities are the key reasons why the Cavs are seeking out a longer look for him with them.
Maybe next season/the following one from a rotational standpoint, too, we could see him make his presence felt somewhat regularly.
The following two seasons after this one are again, per Woj's report, non-guaranteed for Kabengele with Cleveland, though.
We'll have to see if maybe next season Kabengele gets some more time for development with the Cavs' G League Affiliate, the Canton Charge, for example. Either way, this is a next-to-no risk move, even while I don't foresee Kabengele really being a factor for the Cavaliers, personally.
But maybe I'll end up being wrong.