Cavs: Isaac Okoro will look to keep nice April run going at OKC
Isaac Okoro has a ways to go for the Cleveland Cavaliers on the offensive end, as he's had 8.1 points in 31.9 minutes per game this season. His three-point shooting hit rate has been 31.2 percent, on 2.8 attempts per contest, for one.
Okoro's shooting from the perimeter, via the catch-and-shoot game, is something that hopefully can steadily improve next season/looking onward. That's one key for him, but it's not as if the Cavs, as an overall group have been lighting it up from the perimeter in totality on the season.
Injuries, such as to Kevin Love, haven't helped, though. But it's a plus that Love has been back in the past few games, on the plus side, and Dean Wade has aided the club in his run often.
Albeit circling back to Okoro, with this past offseason being the shortest turnaround for rookies in league history from the draft to the season starting, it's been understandable that he's looked raw. And there have been playmaking flashes, but with Okoro needing to work on his handle this next offseason, perhaps that could be seen more throughout Year 2.
All of that said, Isaac has still shown driving capabilities, and although he's not a high usage player, when he's shown more decisiveness game-to-game, that's led to better stretches for him to pair with how he's typically been solid defensively.
That's not necessarily meant it's led to more shot attempts, but feasibly quicker decision-making and him timing up cuts more effectively, for example and/or getting to better catch-and-shoot looks in-rhythm.
He seems to have been showing more comfortability on the floor in the past few weeks, at least to a decent extent, in other words. I recognize averaging 8.0 points in 28.8 minutes per outing in his last 10 games isn't blowing any doors off, but Okoro has shot a more accurate 47.5 percent in that span. And while the volume hasn't been high at 2.3 attempts, he has been connecting more by hitting 39.1 percent of those.
Okoro has been getting it going a bit more in secondary transition/as a driver in these past few games, also, in particular, and has started well in April.
It was in a loss, but the Cavs showed some positives in that one, and he had a season-high 17 points in a game at the Miami Heat on Saturday, and got to the free throw line seven times.
And in a big-time W at the San Antonio Spurs on Monday, which was a career-best 37-point game for Darius Garland (to go with seven assists), Okoro did his thing, too, while defending pretty well and he had 11 points on four-of-six shooting. He's hit his last five three-point attempts in these past two games as well.
Hopefully he can keep it going in this next one at the Oklahoma City Thunder, too.
Okoro will look to keep his nice April run for the Cavs going at OKC on Thursday.
As we hit on, Okoro has gotten off to a nice start to this month, and while he's had his struggles offensively overall, as rookies often will, he's starting to figure things out and get more comfortable alongside Garland and Collin Sexton, for instance.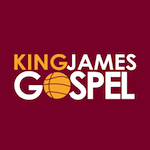 Want your voice heard? Join the King James Gospel team!
Write for us!
The presence of Kevin Love will likely aid Isaac as well, and we of course haven't seen Love much this season. His shooting and passing abilities I'd think should help the Cavaliers in this OKC game, as he wasn't involved in the first Thunder game, which was admittedly a rough loss back in February in Cleveland.
We'll have to see if Okoro can keep it going here, but defensively, not having to have gone up against Shai Gilgeous-Alexander, who is still sidelined with a foot injury, could maybe free up the rookie a bit.
On the offensive end, if he can get a few buckets in transition/secondary transition earlier on, perhaps from outlet feeds from Love, that could get his game going once again. I'd think in those potential instances, he could get a few in-rhythm looks off drives when against Svi Mykhailiuk.
With the likes of Kenrich Williams on Okoro, though, that'd be a tough matchup on-ball.
In any case, we'll have to see if Okoro can keep his nice run this month going at the Thunder on Thursday, and if the Cavs can get up and down some early, that wouldn't hurt. The Thunder are on the second leg of a back-to-back, for context, although I wouldn't imagine that has a significant impact, necessarily.
As far as the group overall, the Cavaliers have had seemingly some better ball movement of late, even while shooting has been inconsistent, and Matthew Dellavedova could aid Okoro and others in this one in that regard in a few spurts.
Moreover, this should be a far better matchup, I'd imagine, than the first meeting between the two.
And I'd personally take the Cavs to win and well, cover here, with odds courtesy of The Action Network.
Hopefully the rook can keep up his better play of late, too, and continue on with some solid momentum heading into the fourth quarter of the season.