Cavs 2021 NBA Draft: How Franz Wagner can impact the team
The Cleveland Cavaliers will likely have a high pick in the 2021 NBA Draft. However, if they fall lower in the lottery, they could seemingly have the chance to trade down to the middle of the first round and still pick up a solid prospect.
Perhaps the Cavaliers, if they were to fall lower, could look to make a deal with the New York Knicks, who have four picks in the draft, and #15 and #21 currently projected, for example. Or the Oklahoma City Thunder, who are projected to have a mid-lottery pick at #8 currently, and the #17 pick, and five total picks in the draft, could have interest in coming up a few picks, maybe.
We'd have to see on other potential scenarios, but those seemed to be reasonable.
And if this is the kind of route that the Cavs eventually decide to go, Franz Wagner should be someone that they keep their eyes on, and maybe Josh Christopher of Arizona State could be another paired with him. James Ham of NBC Sports had Wagner projected to be the 19th overall pick and going to the Oklahoma City Thunder.
Wagner, who we'll focus on here, was born in Berlin, Germany, and spent two years with the Michigan Wolverines before declaring for the draft. He's listed at 6-foot-9 and 220 pounds.
While at Michigan, Wagner was a member of the Big Ten All-Freshman team along with the All-Big Ten team in his sophomore season.
Wagner is a complete player, but he doesn't necessarily appear to have a very high ceiling. There is a small chance that he becomes a star player, but he will easily be a rotational player in the league for a long time.
There is not much that Wagner cannot do and he could contribute a lot to the Cleveland Cavaliers if they were to select him in the 2021 NBA Draft.
Wagner could help the Cavs in a plethora of ways.
His strongest quality is his shooting. He has a smooth and quick jumper that is pretty consistent. During his college career, he shot 32.5 percent from three on 4.3 attempts per game, and hit 34.3 percent from three on 3.6 attempts per outing in 2020-21.
Wagner moves really well, and has shown some shooting capability from deep coming off of handoffs/via pull-ups and has pick-and-roll deep shooting ability. But he could, one would imagine, definitely be a viable floor spacing/spot-up presence, too.
This will be a great quality if he is added to the Cavs roster. His shooting ability will force defenders to not leave him often. This would make life easier for players like Collin Sexton and Jarrett Allen.
Defenders will not be able to sag off of Wagner to stop Sexton when he is driving and they also will not be able to double Allen in the paint.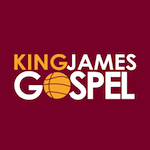 Want your voice heard? Join the King James Gospel team!
Write for us!
Wagner is also a quality rebounder. He averaged 6.5 rebounds per game in his sophomore/final season with the Wolverines. While Allen is already an elite rebounder on the Cavs roster, it is never a bad thing to have as many quality rebounders as possible.
He is also making great strides in being a facilitator. He had a two assists per game jump from his freshman to sophomore season. Having a wing who can be a creator for the Cavs is something the team desperately needs.
They rank 24th in assists per game in the league. While this is an improvement from last year, it is still a clear weak point for the team as a whole largely, aside from say, Darius Garland and Larry Nance Jr. to a large degree.
The final strength of Wagner's that would impact the Cleveland Cavaliers is his basketball IQ, on the defensive end, too.
Despite being only 19 years old, he already has a great feel for the game paired with elite decision-making and defensively, his activity as a rotator and his feel for using proper angles to close gaps helped lead to quality defensive possessions often for U of M. He has the ability to defend multiple positions as well, which is especially valuable in today's NBA.
We'd have to see as far as the minutes-share early on for Wagner, but he could be quite the all-around contributor for the Cavs.