Larry Nance Jr., Cavs being able to watch Browns is a plus for them
Larry Nance Jr. and the Cleveland Cavaliers being able to watch the Cleveland Browns in action is nice for them.
The Cleveland Cavaliers had an especially hard-fought win against the New York Knicks on Friday, and with so many sidelined/unavailable again, that was a satisifying one.
Andre Drummond, most notably, had 33 points, 23 rebounds, three assists, two steals and two blocks in that outing. That was the first Cavs 30-point, 20-rebound game since Carlos Boozer in 2004, too, per Cavs Notes.
And even while recent rumors/reports make it seem likely that Andre Drummond will eventually be traded by the March 25 deadline, as he's an expiring player, Drummond does deserve his credit for his efforts night-in and night-out.
Granted, moving his $28.8 million salary on the books this season won't be the simplest task, but anyhow, you can view more on recent rumors/reports regarding Drummond, who the Cavs have reportedly received calls about, to go with JaVale McGee, at this link.
In that Knicks game, too, though, Cedi Osman had 25 points, including going five-of-nine from three-point range, to go with five assists and two steals. And Damyean Dotson and Isaac Okoro each had 13 points and four assists apiece, with Okoro having two steals and two blocks as well.
That was again, a fun Cavs win. Looking past that, the Cavs were originally set to play a Sunday-MLK Day back-to-back at the Washington Wizards, but those games were reportedly postponed due to COVID-19 positive tests/concerns within the Wizards. For further reported details, you can view those here involving that.
Moreover, regarding the postponements, though, per the league and as noted in a Cavs team announcement, the reason for those postponements was that, per "ongoing contact tracing within the Wizards, the team does not have the league-required eight available players" to play those games. And we'll have to see when those outings are eventually played.
It is kind of unfortunate that we won't get to see recent Cavs trade acquisitions Jarrett Allen and Taurean Prince in action in those Wizards games, but given the Wizards' situation, obviously we understand the reasoning why that won't happen just yet.
The two will realistically be set to make their Cleveland Cavaliers debuts actually against their former club in the Brooklyn Nets on Wednesday, though, which is an interesting element to that.
On the plus side for those within the Cavs, however, these games being postponed will give Cavs players, coaches and/or executives the ability to tune into the Cleveland Browns Divisional Round game at the Kansas City Chiefs on Sunday. That game is slated to begin at 3:05 PM, which would've been essentially the start of the Cavs game at the Wizards on Sunday.
And for those within the Cavs, naturally, they seemed at least happy to be able to tune in, and were previously "super bummed" about the schedule conflict, per a report from Cleveland.com's Chris Fedor. Larry Nance Jr., an Akron native and Browns diehard, came to mind, too.
Nance, who again is a Browns die hard, joked about how now he doesn't know what he's "going to do" with his Sunday.
https://twitter.com/Larrydn22/status/1350201148607782912?ref_src=twsrc%5Etfw%7Ctwcamp%5Etweetembed%7Ctwterm%5E1350201148607782912%7Ctwgr%5E%7Ctwcon%5Es1_&ref_url=https%3A%2F%2Fcavsnation.com%2Fcavs-news-larry-nance-jr-s-hilarious-response-to-clevelands-next-two-contests-getting-canceled%2F
For Nance and the Cavs, them being able to watch the Browns is a plus, regarding the Wizards game postponements.
The Browns came away with their first postseason victory since New Year's Day on 1995 in the Wild Card, and Baker Mayfield, Nick Chubb, Kareem Hunt and company led the squad over the Pittsburgh Steelers in what was a shocker last weekend.
The Browns defense did concede what was a postseason record as far as completions (47) albeit on a postseason record for attempts (68) to Ben Roethlisberger, and 501 passing yards, the second-highest mark in NFL postseason history. That said, they did come away with four interceptions, and recovered a botched snap in the Pittsburgh end zone on the first play from scrimmage.
And the Browns offense came up with big chunk plays when they were needed, and Chubb/Hunt combined for 26 carries for 124 yards. Hunt had two rushing touchdowns, too, and Chubb had a crucial 40-yard screen catch-and-run. Mayfield, meanwhile, looked very poised and was 21-of-34 for 263 yards, and tossed three touchdowns, with no picks.
Overall, it was quite the night for Browns fans, given this was Cleveland's first postseason appearance in 18 seasons. Plus, due to COVID-19 positive tests, Cleveland did not even have their head coach in Kevin Stefanski and offensive line coach Bill Callahan on the sidelines, to go left guard Joel Bitonio and cornerbacks Denzel Ward and Kevin Johnson, for example.
Now for Nance and Cavs players, coaches/execs and Browns fans, of which countless Cavs fans obviously are as well, we'll have to see how the Brownies fare at the Chiefs, who are truly a juggeranut offensively. Defensively, Tyrann Mathieu and Kansas City have been opportunistic as well.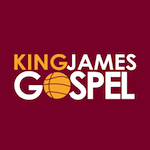 Want your voice heard? Join the King James Gospel team!
Write for us!
Patrick Mahomes, Travis Kelce, Tyreek Hill and Kansas City are the defending champs, and with the way they can effortlessly light up the scoreboard, the Browns are up against it here. And Chiefs head coach Andy Reid is probably the most creative play designer in the business, and is so difficult to beat coming off byes.
But few seemingly gave the Browns much of a chance last week, and they'll have those aforementioned COVID-19 absences back here it appears, which is an added boost.
So perhaps, to the hopes of us, Nance and those within the Cavs, the Browns can pull off another big-time upset. This one would be something else, really, though.
Nonetheless, it will be nice for the Cavaliers to be able to tune into the Browns game after those Cavs-Wizards game postponements.
And for the Cavs, who are very banged up still, it will be meaningful to have a few more added days to get healthier/more treatment, hopefully, and for their new teammates in Allen and Prince to get a bit more acclimated.