Cleveland Cavaliers: Damyean Dotson has been quite the bargain
Damyean Dotson has contributed in a variety of ways for the Cleveland Cavaliers.
I know, I know, I know. The Cleveland Cavaliers are so thin right now, and Darius Garland (right shoulder sprain) has missed the past six games. Collin Sexton (left ankle sprain) has missed the past four, too.
Plus, Kevin Porter Jr. (personal) and Matthew Dellavedova (concussion) haven't appeared yet for Cleveland this season, and Dante Exum (high grade calf strain) could seemingly be sidelined for up to the rest of the first half of this campaign, but if not, could be for a now-minimum of five weeks.
Given the Cavs being riddled by injuries, they were able to add, via their hardship exception application being given the thumbs up, Yogi Ferrell on Monday via 10-day deal, too.
That said, Damyean Dotson has done a nice job in feasibly an increased role in the interim for the Cavaliers, and it's been nice to know that he's seemingly alright after injuring his ankle last Wednesday at the Orlando Magic. He's shown toughness, anyhow, and hopefully, he's gotten plenty of treatment/gotten that healthier.
Dotson, who signed via unrestricted free agency, was added via agreeing to a two-year, $4 million deal, with the second season reportedly non-guaranteed.
He was unrestricted because of the New York Knicks, the team that he played for his first three seasons, not extending Dotson a qualifying offer. That was seemingly in large part related to the arrival of RJ Barrett last season, and perhaps some with the Knicks drafting Immanuel Quickley.
In any case, it's evident that the Cavs got a heck of an add in Dotson, who has had 8.6 points and 2.9 assists per game in 2020-21.
Dotson has been quite the bargain for the Cavs.
Dotson has again been playing in an increased role for Cleveland, to drive that home, and we won't be seeing him nearly as much I wouldn't think as the season progresses. Nonetheless, Dotson I still now would expect to be firmly in the rotation looking onward for Cavs head coach J.B. Bickerstaff, given how he's aided the club in a number of ways.
Dotson's three-point shooting, which is a key strength of his game/his ability to fire away off movement/screens hasn't been a strong suit thus far. He's hit only 28.3 percent from there so far in 11 games active, which has been underwhelming in an overall sense.
Now, Dotson's catch-and-shoot hit rate from deep hasn't been nearly what he's capable of at 35.5 percent, per NBA.com's shot tracking data. But I'd think as Damyean gets more open looks with players such as Garland/Sexton more so back in the fold seemingly soon, he'll get it rolling more.
There's been mostly positives with Dotson to this point, though, and him hitting 61.8 percent of his shots from two-point range is one of those. He's been productive with the pull-up game in the mid-range, and has made some quality drives in settled offense/transition to finish effectively near the basket when he's done so.
Additionally, Dotson's passing feel/ability has continued to impress me, and that's led to easy looks for players such as Andre Drummond, JaVale McGee and Larry Nance Jr. near the basket via pocket passes/some passes to the low-post when they've gotten seals.
Dotson, who has had to play de facto point guard at times due to injuries, too, has consistently initiated productive ball-swings, which has been meaningful.
And when there's been logical extra passes to make to shooters such as Cedi Osman, Nance, or Sexton, for instance, he's made them.
Even when Cleveland gets healthier, Dotson's passing feel should still aid their efforts in set offense/transition, anyhow, and him having an assist rate of 17.9 percent and having a turnover rate of only 7.4 percent has been a pleasant surprise.
To reiterate, I know that won't be the case for the season overall, but his ball movement sense has jumped out.
Lastly, Dotson's defense has been a boost for the Wine and Gold.
He's done a solid job on-ball, from my perspective, and as a team defender/rotator, whether that be in standard defense or in zone at times, he's gotten his share of steals, which has helped lead to transition production at the other end. Dotson has had a respectable steal rate of 1.6 percent thus far.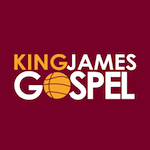 Want your voice heard? Join the King James Gospel team!
Write for us!
And while others such as Larry Nance Jr., Andre Drummond and McGee, to go with Isaac Okoro some when he's been in there, have aided Damyean, his defensive rating of 100.9 has been fourth among Cavs players that have played enough to reasonably qualify, or maybe third. That's whether or not one would count two-way player Lamar Stevens.
Granted, Dotson's played 24.8 minutes per outing, which hasn't been nearly that of some others, but his defensive impact has been notable.
Factoring in the variety of ways he's contributed, Dotson has been quite the bargain for the Cleveland Cavaliers to this point, and at his price tag, especially. And I still believe he'll get his share of burn this season, anyway.
He could perhaps be a player that sticks around for years to come, in my opinion, too, albeit we'll have to see when it comes to that. But it still is pretty hard to understand why the Knicks didn't extend Dotson a qualifying offer.
As a Cavs fan, though, I've been more than pleased with the 26-year-old Dotson's play so far, and I still think his shot will come around more in games/weeks to come.