Cavs: When Darius Garland and Collin Sexton return, it'll open offense up
The Cleveland Cavaliers need Darius Garland and Collin Sexton back.
It's no secret, the Cleveland Cavaliers need Darius Garland and Collin Sexton back in the fold, albeit they seemingly will be soon.
Garland missed this past week's games for Cleveland and it appears could miss a couple more outings due to a right shoulder sprain, and Sexton missed the past two outings at the Memphis Grizzlies and Milwaukee Bucks because of a left ankle sprain.
The Sexton-Garland backcourt absences have been far from the only ones for Cleveland, though, and the extended absences of Kevin Love (right calf strain/reaggravation) and Dylan Windler (fourth metacarpal fracture in his left hand) have been unfortunate. And in terms of other injuries/absences, you can check out more on those here.
But on the positive side of things for the Wine and Gold, their defense, in large part due to the efforts of Larry Nance Jr., Andre Drummond, JaVale McGee and others, such as Damyean Dotson, has done a heck of a job thus far.
It's so early into the season, and some opponents' injuries, such as Ja Morant and Jaren Jackson Jr. being sidelined on Thursday, and Giannis Antetokounmpo being out Saturday, have had some to do with it, sure, albeit the top defensive rating in the NBA at this point?
Nobody could've seen that coming, and this defense has been something else. Nance and Drummond are currently #1 and #2 in the league in deflections, per NBA.com's player hustle data, too. And Cavs head coach J.B. Bickerstaff's shuffling/lineup adjustments, and ability to adjust on the fly because of the injury bug, has played into the defensive success as well.
Nonetheless, the Cavaliers need the likes of Garland and Sexton back, and when both return, I firmly believe that will open up the offense.
When DG and Collin are back, the Cavs offense will open up more.
To me, while Cleveland's offense has been clunky with all of the injuries in recent games, when Garland is back, first off, we'll see more open looks/better opportunities for guys like Drummond and Nance via the pick-and-roll.
Garland, who leads Cleveland with 6.3 assists per outing, seemed to be a difference-maker in most of his games active so far in terms of his change of pace off-the-bounce with him fully trusting himself. That was as opposed to last season, when his prior knee injury was reportedly in the back of his mind and he appeared hesitant and frankly, less assertive both as a scorer and to an extent, as a playmaker.
Now, there will be some rust for a bit when he does come back for Cleveland, albeit from his ability to make plays for other guys, such as again Dre/Nance via rolls, and McGee, that should lead to some more easier looks for them.
Plus, I'd expect the Cavs ball movement/ability to get more open three-point looks to come thanks to Garland's vision/timing in delivering precise looks via kicks/skip feeds to players such as Sexton, when he's in, Damyean Dotson, Cedi Osman and/or Nance.
We haven't seen that as much in recent games, obviously, though Osman, Dotson and Nance have made some very nice feeds to bigs, and I commend them for their efforts in trying to patch things together, but the perimeter looks haven't been nearly as much sans DG.
Along with the playmaking element, Garland, while the perimeter shooting could take a bit to get it rolling game-to-game, I'd still think he could find ways to get shots to go with floaters, and some drives, with him seemingly having his shiftiness back.
Garland has had 17.2 points per game, and for what it's worth, has hit 46.9 percent of his three-pointers so far, too, so I'd imagine the shooting will come soon enough, anyway. That added spacing could help relieve some of Cleveland's clunkiness and be an outlet for Drummond/McGee.
And of course, to me, with Sexton back, even more so with Garland in the fold also, his presence should aid the offensive output game-to-game.
We know that Sexton's proven to be a big-time and seemingly ever-improving all-around scorer that's averaged 25.1 points per outing, and his Cavs franchise record for 20-plus point games to begin the season demonstrates that.
He's shown more growth as a passer thus far in 2020-21, too, as evidenced by his assist rate of 17.0 percent, and I just think with his scoring versatility, and continued pressure on defenses, that should open up other guys throughout games.
Plus, with Sexton's presence in the open floor, of which he's been third in the NBA in transition points per game, that should aid himself, to go with Isaac Okoro, Nance and Isaac Okoro, along with the settled offense.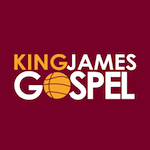 Want your voice heard? Join the King James Gospel team!
Write for us!
Moreover, with the scoring/playmaking and pick-and-roll feel of Garland and Sexton, when they both return, the Cavs offense should and I believe will open up much more. That should aid guys like Dotson, who though he's hit only 27.8 percent of his triple attempts, has hit 38.5 percent of his catch-and-shoot triple attempts, per NBA.com's shot tracking data.
And the same goes for Nance, who could have more of his catch-and-shoot mojo back after hitting seven of his past 10 the last two games, and Osman, who when he's been off the bench, has fared better from deep.
So, hopefully, the Garland-Sexton tandem can be back in the fold, both in regards to them together and/or staggered for the Cavs soon enough to get the offense, going more.
Cleveland has had an offensive rating of only 96.3 the past four games and is now 29th on the year. Albeit with other tertiary guys seemingly getting more comfortable with Garland in there, I trust that the Cavs offense can figure things out as the squad gets healthier.