Cavs: Isaac Okoro will show he's the long-term starting 3
Some within the Cleveland Cavaliers organization are reportedly uncertain if Isaac Okoro is big enough to play the wing.
Isaac Okoro was a logical draft selection by the Cleveland Cavaliers last month. Now, is he going to be the squad's primary scoring option when he's out there?
No, that won't likely be the case I wouldn't imagine. Okoro had 12.9 points per outing in his lone collegiate season at Auburn, which wasn't an eye-popping amount.
He hit 28.6 percent of his three-point attempts, and 67.2 percent of his free throws, which were not selling points in the shooting sense. Albeit Okoro is a high level finisher with both hands, is a more than capable driver, nice secondary passing presence and avid cutter.
Him reportedly working with teammate Dylan Windler when it comes to his shot is a plus looking onward at least, too.
Nonetheless, Okoro's defensive capabilities were the major seller for him leading into the 2020 NBA Draft, and those will largely play into why I believe he'll be Cleveland's starting 3 long-term.
Okoro was arguably the best defensive prospect in the 2020 class, and the best perimeter defender and/or wing defender.
He mirrors wings well on-ball to close off lanes, applies consistent ball pressure in primary coverage to bother opponents and is legitimately switchable 1-4. Plus, Okoro has great team defensive instincts and could aid others such as Darius Garland, Collin Sexton and Kevin Love.
How about Okoro's size for the 3 position, at least for key stretches, though?
Per a report from The Athletic's Joe Vardon (subscription required) there are questions coming out of Cavs training camp whether Okoro, who is 6-foot-6 and 225 pounds, is "big enough" to play the wing.
From my perspective, however, Okoro is definitely able to do so for considerable stretches for Cleveland going forward.
Okoro will establish himself as the Cavs' long-term answer at the starting 3, and his size there won't hinder him.
Okoro is reportedly in a competition for Cleveland's starting 3 with Cedi Osman and Dylan Windler.
Osman, whose been Cleveland's starting small forward mostly for the past two seasons, given defensive issues, and lack of lateral quickness, has been over his skis in that role.
And while he's a better shooter than Okoro at this point, and hit 38.3 percent from three-point range, is not a consistent driving threat, from my perspective.
Granted, I'd expect Osman to start out next season as the starting 3 for the Cavaliers, given the experience factor, the short turnaround for rookies and perhaps familiarity.
That said, overall, Okoro, who is sturdy, but also is much more capable/fluid frankly, is also way more suited to defend starting-level 3's long-term than the Cavs.
His ball pressure, but along with that, ability to sit and slide to deter driving threats/pull-ups jumps out, and the switchability is notable, too, if needed, though.
But not getting it twisted, the defensive on-ball capabilities of Okoro are again, the key seller for him, looking onward. Okoro placing in the 90th percentile in one-on-one defensive situations last season at Auburn, per Synergy Sports, highlights how he could feasibly be Cleveland's best defender for years to come.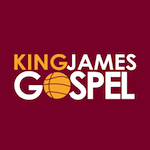 Want your voice heard? Join the King James Gospel team!
Write for us!
Regarding the offensive end, again, Okoro has a ways to go as a shooter, and I'm not glossing over that. And I'm not weighing preseason action heavily into it, that's clear, but him going three-of-five in two preseason games thus far from three-point land was an encouraging sign.
Okoro's finishing abilities, and with how physical he is/how he initiates and/or absorbs contact, too, to finish in a variety of ways, will only get better in coming years. He's an adept cutter, too, and via feeds from Darius Garland, Collin Sexton and/or Kevin Porter Jr., among others, should lead to quality interior finishes from him.
In terms of the size for Okoro, he should more than fine in that realm, and with him being so physically ready at this point, he'll be more than sturdy enough to fill in often in that way. Plus, realistically, with Okoro being so strong and being able to initiate contact, he's absolutely big enough to be out there at the 3 a bunch.
In any case, though, Okoro, with his style, could feasibly play alongside a number of pieces, and play in a number of different lineups, with his all-around style.
And for reference, even while I could foresee him be a key bench piece at the 2/3 in the near future, I wouldn't imagine Windler be a realistic starter.
We'll see the dude flat out shoot it, but he has a ways to go in terms of his frame (more so slender a 196 pounds) and while I'm a fan of Dylan's all-around offensive game/rebounding, Okoro will establish himself factoring in both ends, as the Cavs' long-term starting 3.
And I'd think that'll be the case fairly early on next season; Windler does need to stay healthy, also, albeit I think he will.
Moreover, Okoro, especially with the Cavs reportedly so high on him looking onward, will be Cleveland's book end starting 3 I imagine after the opening stretch of next season. I'm not discounting Vardon's report, but Okoro's size will end up being more than fine.