Cavs: Best-case scenario for Dylan Windler for next season
Dylan Windler will be a welcomed addition for the Cleveland Cavaliers.
Next season, it will be very intriguing to see how Dylan Windler does in what is set to be essentially his rookie year. Windler did not appear in game action for the Cleveland Cavaliers this past season, as the 2019 #26 overall pick was sidelined due to complications involving a stress reaction in his lower left leg.
It was good that Windler was a full participant in the Cavs in-market voluntary bubble team workouts in late September, though, and seemingly made a splash in those. In his first campaign in game action for the Wine and Gold upcoming in 2020-21, I'm pumped to see what the Belmont product can do when he's given burn.
Windler, who knocked down 40.6 percent of his 534 three-point attempts in a four-year collegiate career at Belmont, has the makings of being a sharpshooter for Cleveland. Windler, who had 21.3 points per outing as a senior in 2018-19 for the Bruins, is a gifted finisher as well, though, and I don't discount that.
Although, given how Windler didn't play last season for the Cavs in game action, even while he potentially could at some point, I wouldn't honestly expect Windler to be a starter next season. That's not to say I couldn't foresee him playing a key bench role and getting his share of run, however.
So looking at next season, what's the best-case scenario for Windler, then?
Windler looks to have the makings of the Cavs' best all-around shooter and he's a notable secondary playmaker in his minutes-share.
I again wouldn't expect Windler, frankly, to start at the 3 next season for the Cavaliers, but I'm not saying it definitely won't happen. Regardless, Windler could very well be an instant offense-type contributor for the Wine and Gold.
That again relates to his shooting capabilities. Windler would project to be a big-time shooter for Cleveland, as he's a polished pull-up threat, player that excels in knocking down perimeter looks off movement and of course, should feast when spot-ups arise.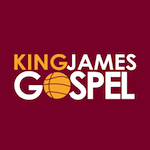 Want your voice heard? Join the King James Gospel team!
Write for us!
Windler placed in the 94th percentile and 85th percentile in halfcourt pull-up and catch-and-shoot situations as a senior, per Synergy Sports and as h/t NBA.com. And to me, while I'd expect Kevin Love to be Cleveland's, best catch-and-shoot threat next season, Windler could look to have the makings of Cleveland's best all-around shooter in coming years, and Collin Sexton/Darius Garland's shooting would be in that mix.
Regarding Love, that's also considering how I'd frankly imagine he sticks around through next year, per recent comments by former NBA executive John Hollinger, now of The Athletic. On an appearance on the NBA Big Board podcast with Chad Ford, formerly of ESPN, Hollinger noted he doesn't think there's "any market" for Love via potential trade at this point.
Granted, Sean Deveney of Heavy.com and Forbes did hit on in a recent mock draft in which Obi Toppin is the prospect they draft that Cleveland is "eager to dump Kevin Love," as more of a rationale.
Albeit with how Love's constantly been in trade rumors and has not been dealt, it's hard to foresee that until at least more so near the 2021 deadline. That's when factoring in Hollinger's report as well and how the potential has always seemingly been there for a Love possible trade and it's not materialized.
And as far as a dumping, it's been previously reported by Cleveland.com's Chris Fedor that the Cavs aren't just going to trade Love to trade Love, and that they aren't going to just dump him as they want to compete. We know how much the Cavs value Love more than others around the NBA.
Circling back, though, to me, part of the best-case scenario for Windler is him not only showcasing notable shooting off-the-catch, but also via movement in that realm, and perhaps more notably, as a shooter off-the-bounce.
A best-case scenario to me would feature Windler showcasing he's more than capable of being one of the Cleveland's best shooters off-the-bounce via pull-ups and step-backs, for example, as well.
And I firmly believe he very well could, although we'll have to see when it comes to early on next season.
Perhaps Windler is more so just an off-the-catch shooter via spot-ups/off movement, and takes a long while to adjust to the league to create space off-the-bounce consistently. Albeit I wouldn't want to gloss over his cutting feel in the off-movement sense, either.
The second aspect of a best-case scenario for Windler would be to as noted above, result in him being a notable secondary playmaker in his minutes-share, again, seemingly as a bench contributor.
The 6-foot-6 Windler's 2.7 assists per-40 minutes in his collegiate career weren't exactly point-forward worthy numbers, but he is a player that I could foresee Cleveland going to to initiate for others at times throughout games.
Now I'm not saying he didn't turn it over at times too often, but Windler having an assist rate of 15.2 and 13.6 percent in his last two seasons at Belmont was encouraging from a secondary playmaking standpoint.
Windler has good feel in hitting passes over-the-top in pick-and-roll situations to get bigs favorable looks, he's more than capable of hitting spray-outs to shooters and I believe could help lessen the playmaking burden for Darius Garland and Kevin Porter Jr.
Moreover, if Windler can stay mostly healthy next season, whether or not the suggested best-case scenario were to materialize, he should project to be a key floor spacer when he's out there. And at least via catch-and-shoot/cutting prowess, his presence should make those around him better.
I'm really excited to see Dylan out there for the Cavaliers.