Cavs draft: Larry Nance Jr. could help Obi Toppin defensively
Obi Toppin has been mocked to the Cleveland Cavaliers often.
It's no secret that Obi Toppin is seemingly well-in play for the Cleveland Cavaliers at the #5 selection in the 2020 NBA Draft. Factoring in recent reports and/or conversation for some time now, that'd appear to be Deni Avdija, Isaac Okoro and Onyeka Okongwu, to some extent, firmly in that conversation as well.
Of the four players mentioned, I'd be on-board with Avdija, Okoro and Okongwu, when we're looking at realistic scenarios at that #5 spot, which it'd seem Cleveland will select at. Those prospects could be impact defenders early on, and could aid Cleveland's playmaking, too.
And with the Cavs placing last in the NBA in defensive rating the past two seasons, I'd hope that Cleveland would prioritize defense in the upcoming Nov. 18 draft, of which will commence virtually. Toppin, on the other hand, is a player that could provide real pop offensively early on and/or might have a better scoring outlook than those other three, which I don't want to discount.
But the defensive outlook for him is questionable, at best, maybe. He's an explosive athlete vertically, and that's part of why his offensive outlook is promising, along with potential stretch big qualities/clear post-up ability.
Albeit his lack of fluidity/lateral quickness is concerning, and while he did have 1.2 blocks and 1.0 steals per outing in 2019-20, it's not exactly like Toppin was known for his defensive prowess at Dayton.
Although his athleticism stands out, and there were hustle blocks from him and some plays he made due to his leaping capability, Toppin was routinely out of position as a rotator, in on-ball post-up coverage and at the NBA level, will probably have his share of issues if needed in switchout situations.
I'll give him somewhat of a pass for post-up defensive problems, as Toppin was a late bloomer growth-wise with his height, as Cleveland.com's Chris Fedor demonstrated recently (subscription required), though. Plus, in today's league, post-up coverage is not nearly as crucial in terms of volume as it was before.
But in the near future, if Toppin is the Cavs' fifth overall pick in the upcoming draft, though it won't be what he's expected to be known for, they do need Toppin to be at least be fairly competent on the defensive end, eventually.
And one Cavs player, in particular, in Larry Nance Jr., could aid the 6-foot-9 Toppin in his defensive growth, from my view.
Nance could help Toppin defensively for the Cavs.
I'm not going to say that Nance is a "lockdown" defender, no, albeit he is a very good one, and is a multi-positional defender for Cleveland.
And while he's not a player at 6-foot-7 that you want ideally against traditional 5's that are considerably bigger, he does still hold up in a considerable amount of matchups even if needed/tagging rollers and gets it done from a team defensive standpoint.
Nance is highly capable against 4's, does admirable work if needed and due to his lateral quickness/fluidity and great defensive IQ, is even competent if needed against opposing 3's/does a solid job on occasion in switchout situations against guards.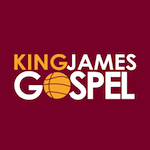 Want your voice heard? Join the King James Gospel team!
Write for us!
Nonetheless, it's difficult to say if Toppin could improve/become somewhat viable in coming years on the perimeter/against more perimeter-laiden 4's on-ball. That said, where I'd imagine Nance could make a difference for Toppin's defensive growth is more so from an IQ/team defensive perspective.
Toppin had issues being in the right spots often as a rotator, and his closeouts to shooters, whether that's on-ball or more so when rotating, need to become more competent/timely.
Fortunately, though, Nance being such an intelligent team defender and being so disciplined with his closeouts could aid Toppin in that area looking onward for Cleveland, should they select Obi in the 2020 NBA Draft.
And if that were to eventually be the case, it could definitely help players such as Darius Garland, Collin Sexton and Kevin Porter Jr., along with Nance, in some instances with Toppin with him with Obi at the 5.
To an extent, I could see Toppin being around Andre Drummond, who I'd expect to eventually opt into his $28.7 million player option for next season, feasibly aiding his growth as an interior rotator as well, given Drummond's activity level in there.
Nance again, would be the key resource here, though, and more so with how Drummond would seem to be a notable trade piece for Cleveland at some point.
Fedor believes should the Cavs look to move Drummond via trade, if he opts in, their "best chance" would be near the 2021 deadline, for what it's worth, per a report.
Anyhow, to me, should the Cavaliers draft Toppin, Nance's presence as such an intelligent and versatile defender that does a great job in his contests, ability to deter drivers and hold his own in the pick-and-roll could help Toppin on the defensive end. Nance had 1.4 steals per-36 minutes last season, and placed in the 82nd percentile in pick-and-roll ball handling coverage, per Synergy Sports, for further context.
Should the Cavs select Toppin, I'd think it'd be hard to foresee the unrestricted free agent to-be Tristan Thompson being back, by the way.
But if Cleveland were to draft Toppin, perhaps them adding a wing in Josh Jackson, Pat Connaughton or Wes Iwundu (via restricted free agency), all of whom Fedor suggested could be targets, could help the perimeter defense, anyhow, with Nance also around. Ideally, I'd like to see Toppin develop into a viable rim protector; we'll see on that, although it'd make a potential Kevin Love-Toppin pairing more of a realistic possibility for stretches.
For a side quick note, ESPN's Zach Lowe did state in a recent report that Nance's name has popped up in trade discussions around the NBA, but we haven't heard rumors/reports of the Cavs themselves looking to deal Nance.
So considering that and with Drummond feasibly being a deadline trade piece, Thompson maybe not being back, and Nance's offensive growth, especially as a catch-and-shoot threat and playmaker, I wouldn't expect Cleveland to seriously consider dealing Nance.
Moreover, while I'd personally rather the Cavs go a different direction at their pick, I'd understand Cleveland's reasoning with how Toppin had 20.0 points per game on 63.3 percent shooting, to go with him hitting 39.0 percent of his three-point shot attempts in 2019-20 at Dayton.
And Nance could hopefully help Toppin in his defensive growth from a team/IQ standpoint, if that's the case, come the 2020 NBA Draft.