Cavs 2020 NBA Draft: Devin Vassell's new shot is hard to unsee
Prospect Devin Vassell seems to be in-play for the Cleveland Cavaliers.
For the Cleveland Cavaliers in the 2020 NBA Draft, going with a wing or big at #5 would seem logical, given that they've gone guard highly in the past two drafts. Cleveland is seemingly going to give the Darius Garland-Collin Sexton backcourt more time, too, and a wing selection, perhaps most notably, would appear to aid in that early on.
Granted, for #5, for a big, USC's Onyeka Okongwu is a player that could as well, and I'm a big fan of his. Given major defensive concerns, I'll pass on Dayton big Obi Toppin, albeit he has been rumored to be seemingly well in-play for Cleveland.
Swinging back to realistic wing targets for the Cavaliers at their fifth selection, though, the general consensus three there would be Auburn's Isaac Okoro, Florida State's Devin Vassell and Deni Avdija of the I-BSL's Maccabi FOX Tel Aviv. Coming into recently, it seemed as if Vassell's shooting made him into the one of those three that was the most pro-ready as a catch-and-shoot player on the perimeter.
Vassell hit 41.7 percent of his three-point attempts in two seasons at FSU, and last season, displayed significant strides made as a pull-up shooter, too.
Unfortunately for Vassell, he seemed to drastically change his shooting motion, per a recent Twitter clip via Joe Casey of Busting Brackets and owner of MIP Scouting. And that new shooting motion of being much more of a throw behind his head as opposed to a high released flick with good rotation is hard to unsee, folks.
This can't be a selling point for Vassell for the Cavs, right?
For the Cavaliers, this has to be taken into account, provided Vassell's available. Frankly, I'd probably steer clear from Vassell at that point if Avdija, Okoro or Okongwu is there.
It's unclear as to why Vassell did that, as his motion was very fluid before, and while he is a player that could project as definitely a high level defender against 2's and 3's, his shot was a key selling point for him.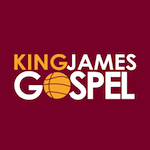 Want your voice heard? Join the King James Gospel team!
Write for us!
I initially would've though that Vassell, similarly to the other wings mentioned, could very well be their starting 3 for the long-term as opposed to Cedi Osman, but that shooting motion, which is more so a throwing line drive, is far from a selling point now.
Regarding his potential selection, it's still understandable, though, for the Cleveland Cavaliers to at some point be hoping to fly out to Los Angeles, where Vassell's been working out, to do so, per a report from Cleveland.com's Chris Fedor.
A source of Fedor's had this to say in relation to that new shot from Vassell, which even after just this short clip, is anything but a seller for Vassell's draft outlook.
"I think he will be a nice prospect, but can't see him going top five now," one scout said Thursday evening.
It's very puzzling that Vassell altered his shot that much, as throughout the collegiate season, his touch really jumped out, and his mid-range/long 2 pull-up J was really encouraging for his near future outlook, too. With this shot alteration, could he still have the capability a bunch?
If I'm the Cavs, I'd probably go in a different direction. Of course, the Cavaliers player development staff has done a tremendous job with Collin Sexton's, Cedi Osman's and Larry Nance Jr.'s shooting progression in recent seasons.
So perhaps they could rework that shooting motion from Vassell, considering his prior motion was very fluid and it paid off in his overall efficiency? Vassell placed in the 80th percentile on spot-ups, per Synergy Sports, and in the 86th percentile in halfcourt scoring, as h/t The Stepien's Cameron Purn. His cutting feel was a key positive for him, too, to go with clearly his on and off-ball defense.
Albeit this really line drive/throwing type shot is hard to unsee, and the Cleveland Cavaliers would likely be better off for the near future going a different route in the 2020 NBA Draft. For now, though, per Fedor, Vassell "remains one of six or seven players in the mix for the Cavs."
Maybe the Cavaliers could rework that shooting motion again, but we'll have to see. But that current shot is pretty darn ugly.