Iman Shumpert's comments about 2016 Cavs over 2020 Lakers are a stretch
Despite the Los Angeles Lakers' recent title, Iman Shumpert believes the 2016 Cleveland Cavaliers could handle them.
LeBron James. Through the adversity and the countless hours, days and even months away from his family, he still led his team to a title, making it NBA ring number four for himself, of which KJG's Robbie DiPaola hit on.
Personally, I believe that this championship was pretty cool for a lot of people on that Los Angeles Lakers squad. Rajon Rondo became the first player in NBA history to win a title on both the Los Angeles version of the Lakers and the Boston Celtics, as h/t CBS Sports' Sam Quinn.
Dwight Howard finally got the coveted ring he has been striving for for so long. Kyle Kuzma and Alex Caruso got rings, too. Overall, it is a pretty cool championship to bring back to L.A.
Whenever a team wins a championship, it seems as though former players and analysts like to compare the current champions to former champions so they can debate who would win. In this case, former Cleveland Cavaliers guard Iman Shumpert has the 2016 Cavs beating the 2020 Lakers in 5, per his appearance on Complex's Load Management podcast.
This take is one that I find a bit interesting. Why?
It seems clear that these Lakers would come out on top over those Cavs.
Let's think about some potential matchups. I believe that Anthony Davis, who had 27.7 points, 9.7 rebounds, 3.5 assists and 1.4 blocks per game in the 2020 postseason, would dominate down low. He'd give Kevin Love and Tristan Thompson a very hard time, and Timofey Mozgov? That's a stretch.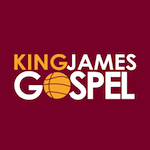 Want your voice heard? Join the King James Gospel team!
Write for us!
In terms of outside shooting, the Lakers have us there. No disrespect to the Cavaliers J.R. Smith though, as he will forever be a Cavs and Cleveland legend in many fans eyes. As far as Shumpert's thoughts on Smith?
Here was more, as was shown above, via Complex's aforementioned pod (with the link above as well).
"We had the real J.R. Swish. They don't wanna use him now, I get it. He's older and he had spent one year out of the league, I totally understand … but we not gonna act like J.R. Smith ain't J.R. Smith."
Danny Green is a very solid player as well, although most fans seemingly hated him for much of this run. While he had a tough NBA Finals in the general sense, he had some key games in the playoffs, and still is a highly capable shooter that Cleveland would have to account for, while being a heady defender.
And Kentavious Caldwell-Pope, who hit 37.8 percent of his postseason three-point attempts and played very good defensively, could give Cleveland some issues.
This 2020 Lakers team overall just has way more talent than the 2016 Cleveland Cavaliers. The Cavs clearly have them beat on starting point guard play, as nobody compares to Kyrie Irving on the Lakers.
Other than that, the Lakers pretty much have the Cavs beat on everything else in my eyes. I love some Richard Jefferson, Matthew Dellavedova and Channing Frye, but they are no match for Alex Caruso, Kyle Kuzma, Markieff Morris and company, from my perspective. With how athletic that Lakers unit was, they would run on the Cavs for days and their length could very well wreak havoc.
The 2016 Cavs did something that NBA fans will never forget. That said, let's not jump the gun here, Shump.
Looking at the projected rotation top to bottom for each, this would not look good for the Cavs.