Cavs 29th in ESPN's way-too-early NBA Power Rankings is no surprise
ESPN just put out its way-too-early NBA Power Rankings, and the Cleveland Cavaliers were #29.
The 2019-2020 season just concluded with the Los Angeles Lakers winning their 17th NBA Championship as they took out the Miami Heat in six games, with LeBron James winning his fourth Finals MVP.
When it comes to the Cleveland Cavaliers, in our case, Cleveland's 2019-20 has been essentially over for a while. The Wine and Gold were not a squad invited to the NBA's restart of the now-past season in Orlando.
It's clear that Cavs fans have been looking toward next season for a good stretch, considering that.
With 2019-20 now in the rearview, ESPN did a way-too-early NBA Power Ranking list of all 30 teams for next season. And ESPN ranked the Cavs 29th, putting only the New York Knicks with a lower ranking.
Here was the rationale for that position for Cleveland from them, with this bit coming via ESPN's Eric Woodyard.
"The post-LeBron James era hasn't been kind to Cleveland, as the Cavaliers have posted back-to-back 19-win seasons. A key question for head coach J.B. Bickerstaff: How will Cleveland use guards Collin Sexton and Darius Garland going forward? The Cavs also have big men with All-Star experience in Andre Drummond and Kevin Love, but they have big decisions to make in regard to Love's future — he is owed over $80 million over the next three seasons — and whether Drummond is a strong long-term fit. — Woodyard"
The Cavs at #29 in these ESPN rankings is no surprise.
The Cavaliers are still in the midst of a long rebuild and obviously a lot of things haven't gone smooth in the second post-LeBron James era. I don't have a huge problem with this ranking from ESPN.
The Western Conference is viewed as the deeper conference. In the Eastern Conference, you probably have have six playoff locks in the Milwaukee Bucks, Miami Heat, Boston Celtics, Philadelphia 76ers, Toronto Raptors and Brooklyn Nets. From there, the Indiana Pacers, though it'd seem Victor Oladipo trade rumors are swirling, should be very competitive still, and the Orlando Magic should be.
The Washington Wizards will improve with the return of John Wall, while teams like the Atlanta Hawks and even the Chicago Bulls, who should improve with the Billy Donovan head coaching hire, are further ahead in their rebuilds. That leaves the Cleveland Cavaliers competing with the likes of the Charlotte Hornets, Detroit Pistons and New York, at least at this point, one would imagine.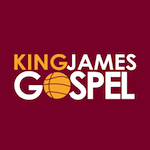 Want your voice heard? Join the King James Gospel team!
Write for us!
You can probably argue the Cavs over the likes of the Hornets, Pistons and Knicks, or an argument for one over the others, but all in all, I don't have a huge problem with ESPN's ranking. The Cavs don't have a ton of financially flexibility this upcoming offseason, assuming Andre Drummond eventually picks up his $28.8 million player option, which is reportedly highly likely.
And the roster is oddly constructed, they still have a ton of youth and the biggest thing is they need to start getting players that can improve a defense that has ranked last in efficiency the last two years.
There are questions about the Darius Garland-Collin Sexton backcourt, too. And will Kevin Porter Jr., who was up-and-down in year 1, but showed plenty of flashes with 10.0 points, 3.2 rebounds and 2.2 assists per game off the bench, start at some point?
Plus, there are questions about Drummond's fit long-term, as Woodyard pointed out, and whether the to-be unrestricted Tristan Thompson will be back. But improving the defense is the biggest key, if the Cavs want to start improving in the future.
The Cavs own the fifth pick in the 2020 NBA draft and that would seem to suggest that a wing like Devin Vassell or Isaac Okoro, or a versatile big man like Onyeka Okongwu, of whom KJG's Mason Cole recently hit on, would be logical.
Projecting onward, the playoffs isn't something that's probably realistic next year, because of the defense, youth, likely lack of financial flexibility (and Cleveland not a key free agent player anyway), and odd roster construction.
If the Cavs want to start climbing out of the bottom of the East in the future they definitely need to play better defense, and adding any of those three potential draft targets wouldn't fix it over night.
But it would surely be a start towards beginning to climb out of the bottom of the East, which as this ESPN ranking indicates, they are objectively, currently at.
Cleveland finished out in that spot, too.