Dylan Windler being Cavs' 'most asked-about player' in talks shows promise
I'm pumped to see Dylan Windler play for the Cleveland Cavaliers.
The Cleveland Cavaliers should benefit from Dylan Windler's presence on the floor, and that seems clear as day, in relation to next season and looking onward.
Windler did not appear for the Cavaliers in game action due to complications involving a stress reaction in his left leg, of which was eventually deemed a stress fracture and was surgically repaired. That was tough for Windler, who was set to have his rookie campaign in 2019-20, and that was unfortunate for the Wine and Gold.
Fortunately, Windler participated in the Cavs in-market bubble team workouts which wrapped up mid-last week, and based on recent reports, he looked good and seems as if he's getting close to being back to 100 percent. That's great to know, and hopefully next season, he is fully ready to roll and feasibly able to provide a spark off the bench.
Windler, who hit 40.6 percent of his 534 career three-point attempts in a four-year collegiate career at Belmont, could be a knockdown catch-and-shoot threat even early on and for the Cavaliers going forward, as KJG's Grant Puskar demonstrated.
Windler could really help Cleveland's offense, with his deep range, quick release, and ability to knock down spot-up attempts at a high clip, to go with knocking down perimeter looks off movement.
Plus, Windler is a polished pull-up shooter, highly capable finisher with both hands, timely cutter, heady rebounder and could end up providing his share of secondary playmaking, too. Of course, we'll have to see how Windler ultimately transitions, but I firmly believe he'll contribute early on, and next season perhaps, seemingly in more so a bench role at the 2 and 3.
In any case, it's evident that Windler is a promising young piece for the Cavaliers to have in coming years, and should definitely help space the floor for players such as Darius Garland, Collin Sexton and Kevin Porter Jr., among others.
And for further confirmation of that, Cleveland.com's Chris Fedor recently reported how Windler is Cleveland's "most asked-about player," in talks around the NBA, realistically of the potential trade variety.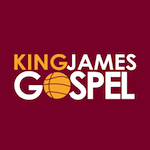 Want your voice heard? Join the King James Gospel team!
Write for us!
Here was more regarding that from Fedor in his latest mailbag set of responses, and with him stressing how the Cavs are high on Windler's outlook.
"The leaguewide view hasn't changed either. Sources say he's the most asked-about player in talks with other teams — even though the Cavs have no interest in dealing him. It makes sense, too, because he's such an easy fit and playoff-caliber squads (Golden State and San Antonio) were eyeing at him at the back of the first round before the Cavs grabbed him at No. 26.

The beauty of WIndler: His ability to make an impact without plays being called for him, without having to feed him touches — a needed skill considering most of Cleveland's players are ball-dominant."
So what's the takeaway from this report, then?
This shows how Windler's near future outlook is encouraging for the Cavs.
This report indicates to me, how Windler is again, a promising piece for the Cavaliers. Fedor would then note how if Windler can remain healthy, that it will "make it tough" to not start him at some point over Cedi Osman at the 3.
Fedor would then seemingly suggest how the Cavaliers may not need to further address wing, given essentially this addition of Windler, this offseason, it'd appear via free agency/the 2020 NBA Draft.
Now, I'm still unsure about Windler potentially starting next season, but perhaps he can eventually, more so if Cleveland doesn't draft a wing.
Granted, I believe they very well could, anyway, and Auburn's Isaac Okoro, a high level defender, would seem to be a logical target, along with Florida State's Devin Vassell and Deni Avdija of the I-BSL's Maccabi FOX Tel Aviv, for instance.
To reiterate, though, this report from Fedor shows how Windler could end up being a key contributor, at least off the bench, early on for the Cleveland Cavaliers.
Him being the "most asked-about" player in talks, even with the Cavs having "no interest" in trading him, both of which Fedor said, further proves how Dylan Windler should mesh especially well with a plethora of players in his minutes on the floor.
This also seemingly factors in how Cleveland is reportedly completely sold on Collin Sexton and Kevin Porter Jr. looking onward, and that they want to give Darius Garland more developmental time.
And teams might not be as interested in potentially asking about Garland, anyhow. But Garland's performance in the Cavs recent team workouts was impressive, as Puskar hit on, and we could see DG bounce back next season from a somewhat underwhelming rookie campaign.
Albeit to further it home, this Fedor report when it comes to Windler's outlook highlights how the Belmont product would appear to be a promising young perimeter player for Cleveland.
And him being a seamless fit would make it understandable for other clubs to be asking about him, but of which the Cavs have no intention of actually dealing him, as Fedor alluded to.