Cavs: Dante Exum could aid Kevin Porter Jr. in defensive progression
Kevin Porter Jr. could end up becoming a high level defender over time for the Cleveland Cavaliers.
During his rookie campaign, Kevin Porter Jr. made his share of plays, and flashed tons of potential as an on-ball creator for the Cleveland Cavaliers.
Overall, with him being a rookie bench contributor that only started in four games in his lone collegiate season at USC, Porter having 10.0 points, 3.2 rebounds, 2.2 assists and 0.9 steals per outing in year 1 was impressive.
Porter became more comfortable as his season progressed as well, and looking at next season, he should being more than 23.2 minutes per game. I'd still expect him to be more so a key bench scorer/initiator than realistically a starter, but either way, he should be getting a starting minutes-share.
Porter's finishing ability with both hands, ability to change speeds off-the-bounce, his body control and passing feel, too, were all true positives from him. As was him hitting 40.7 percent of his catch-and-shoot three-point attempts, per NBA.com's shot tracking data.
Defensively, Porter did have some growing pains, which was the case offensively sure, but with him not seemingly likely to appear at the 3 a ton next season with Dylan Windler mostly healthy now, he should be better off on D.
Cleveland could feasibly select a wing in the 2020 NBA Draft, such as Auburn's Isaac Okoro, too, which could only aid Porter, to go with pieces such as Darius Garland and Collin Sexton. For Porter, though, I believe him being around Dante Exum should help him coming into next season as well, in terms of the defensive end.
Exum could aid Porter in his defensive progression for the Cleveland Cavaliers.
Exum, while he has had his troubles staying healthy throughout his career, most of which has been with the Utah Jazz before traded to Cleveland during 2019-20, he's been an effective defender when he's been available.
Exum does solid work in relation to deterring drivers/slashers, is typically in the right position to deter pull-up threats and off-ball, is usually in the right spots as a rotator to close out. He generally navigates through off-ball screens well, too.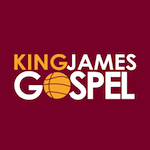 Want your voice heard? Join the King James Gospel team!
Write for us!
To me, though, it's uncertain if Exum can end up being a notable bench contributor on the floor game-to-game, given how he's been an oft-injured player. Exum was seemingly set to miss a number of more games due to an ankle sprain at the time of the league's novel coronavirus-induced hiatus, too, and ultimately what was the end of this now-past campaign for Cleveland.
That said, Exum again when is he able to go, is a heady and highly capable defender on the perimeter. In any case, from my perspective, Exum could aid Kevin Porter Jr. in his defensive progression from a behind-the-scenes standpoint.
Porter showed flashes of high end potential as a perimeter defender, had a healthy 1.4 steals per-36 minutes by getting in passing lanes, and with his fluidity, has the makings of being able to deter on-ball screens and close off lanes to cut off ball-handlers.
Albeit KPJ is still only a 20-year-old, and in year 1, too frequently, he would seem to over-extend on-ball, and the team defense would break down from there.
Being around Exum in practice/in film study and/or on the bench in games could definitely aid Porter in his defensive progression on the perimeter, though.
Exum could seemingly help Porter in being more consistent in his coverage of driving/initiating threats game-to-game.
Plus, at least positionally, Dante could aid Porter in the team defensive realm, where he does objectively need to improve/take better angles to contest more under control but also timely to catch-and-shoot players.
Now we'll again have to see as far as Exum and his minutes-share next season, but either way, he could help Porter considerably with how Exum has been a solid defender in his career on the perimeter. And in the team sense, in particular, that'd be especially meaningful for KPJ and the Cleveland Cavaliers defense looking onward.
Granted, for Exum's near future outlook with the Cavs, Dante is going to be an expiring player next season, and he could perhaps be a player moved by the 2021 trade deadline. But maybe he sticks around, primarily as a reserve guard that can aid Porter and/or Sexton/others in their development as perimeter defenders.
With set-to-be unrestricted free agent Matthew Dellavedova potentially not back, maybe Exum is more so active in that realm behind-the-scenes next season, anyhow.