Cavs rumors: Using #5 as 'bait' for trade sounds like just smoke screen
The Cleveland Cavaliers have the #5 pick in the upcoming draft, but recent Cavs rumors suggest the Wine and Gold could use that as "bait" for a trade.
Previously last month, it was reported by Sports Illustrated's Sam Amico that an NBA opposing executive told him that he "strongly" believes the Cleveland Cavaliers will trade their fifth pick in the 2020 NBA Draft.
That executive would note that's not a certainty, but that executive said they had "spoken to enough people" seemingly within the Cavs organization to substantiate that claim, per Amico.
Per Amico, that exec foresees the Cavaliers not wanting to make that selection, and will look to add an established NBA player, via trade of some sort, assuming salary matching ensues somehow.
Additionally, there were seemingly more Cavs rumors as of late along the lines of Cleveland potentially dealing their fifth overall pick in the upcoming draft. There was seemingly more in that realm, per a report from Cleveland.com's Chris Fedor in a mailbag set of responses on Monday.
Fedor would initially mention how the Chicago Bulls could be a club that could be a trade partner, regarding perhaps Zach LaVine or seemingly Lauri Markkanen. Fedor then touched on the Indiana Pacers, another squad with a new head coach upcoming, could possibly be in the same conversation, and Fedor hit on potentially Buddy Hield in regards to the Sacramento Kings.
He would then note how the New York Knicks, most notably from there, it seemed, could maybe have interest in Kevin Love or Andre Drummond.
Anyhow, Fedor then gave more insight into the Cavs' potential approach for the upcoming offseason.
"The Cavs will be active this offseason. They will explore trade opportunities, using the no. 5 pick as bait. Sources say owner Dan Gilbert will allow the front office to take on future salary — if the move makes sense and the piece coming back significantly improves their chances either in the short or long term. But activity doesn't always lead to action."
That last sentence of that bit from Fedor jumped out to me, regarding the Wine and Gold's pick.
Cavs rumors noting how their #5 pick will be used as "bait" for a trade sounds like just a smoke screen.
Fedor's above sentence and especially how being active in this sense doesn't always lead to action was telling. For the Cleveland Cavaliers, they'd frankly be better off steadily progressing in their rebuild, and giving up young pieces/assets for a player such as LaVine, or Gary Harris, to me, wouldn't be a wise decision.
And to reiterate, this report from Fedor, again suggests that how Cleveland's #5 pick in the 2020 NBA Draft will be used as trade "bait" sounds like just a smoke screen.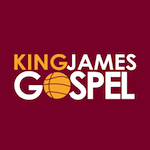 Want your voice heard? Join the King James Gospel team!
Write for us!
Of course, could the Cavaliers end up eventually trading this pick at some point in a potential package? Sure, but for this rebuilding Wine and Gold squad, they'd be much better off, in my opinion, steadily progressing and for Cleveland, for their future, I firmly believe it's too early to consolidate, frankly.
And LaVine, for instance, while he's a gifted scorer, is a defensive nightmare, and it's honestly hard for me to foresee him doing much other than stunting the growth of Kevin Porter Jr., for example. Gary Harris, another player Fedor mentioned, is a solid defender, but would I want the Cavaliers to give up assets for essentially him?
No, I'd rather them not, and Harris has been oft-injured, and is due to make over $19 million next season, yet had 10.4 points per outing on 51.9 percent true shooting in his sixth NBA season. I'll pass.
Now I'm not suggesting that the Cleveland Cavaliers potentially selecting a player such as wings the likes of one of Auburn's Isaac Okoro, Florida State's Devin Vassell or Deni Avdija of the I-BSL's Maccabi FOX Tel Aviv will vault them to the thick of the postseason picture. I'm definitely not.
But those project, even more so the first two, to be quality wing defenders, and they'd be very good pieces to have for the Cavs for their rebuild in the near future. And all three could seemingly mesh well with a variety of pieces, such as Darius Garland, Collin Sexton, Kevin Love and others.
If the Cavaliers ended up selecting a player such as USC big Onyeka Okongwu, who had 2.7 blocks and 1.2 steals per game in his lone collegiate season, I'd be more than on-board with that, too.
The key here is for Cleveland, I believe at the #5 spot in the 2020 NBA Draft, they are primed to land a defensive playmaker for their outlook in coming years, and I'd rather them keep steadily building.
If the Cavs made a subtle trade down move to #7 with the Detroit Pistons, for example, involving a pick swap and a heavily protected future 1 that could very well end up being two future 2's, as Forbes' Evan Dammarell suggested, I could understand that.
The Pistons could absolutely look to move up for a point guard such as Iowa State's Tyrese Haliburton or Killian Hayes of the BBL's Ratiopharm Ulm, both of whom Dammarell mentioned. Cleveland could again seemingly just want to hold put, though, and take the prospect they prefer there.
To me, given what Fedor said and how activity doesn't necessarily mean something actually happening, I see #5 in the upcoming draft being considered trade "bait" as being just a smoke screen.
With the Cavs positioned well to add an impact defender, such as again Okoro, Vassell or Okongwu, they'd be much better off just making that pick, and "bait" is probably just further driving home how they'll indeed make their pick.
We'll have to see what happens regarding more Cavs rumors leading up to the draft, though. But I just really hope if Cleveland does end up making this pick, which I believe they will, that they don't go with Dayton big Obi Toppin, whose been rumored to be a possible Kevin Love replacement for them.
Toppin would do anything but help Cleveland defensively and it'd be difficult to foresee him getting considerable minutes early on. And I'd expect Love, given the potential salary cap situation for next season, to play out next season with the Cavs.