2 goals for suggested FA target Derrick Jones Jr. if he ends up with Cavs
Derrick Jones Jr. has been mentioned as a potential free agent target for the Cleveland Cavaliers, which seems sensible.
Derrick Jones Jr. is still a member of the rapidly-shrinking player pool at the NBA bubble in Orlando, Florida. The Miami Heat, along with Jones Jr., are currently squaring off against the Boston Celtics in the Eastern Conference Finals, and are currently up 2-0. With a chance to go to the NBA Finals still up for grabs, though, Jones Jr. likely has not thought much about the 2020 NBA free agency period, despite the fact that he will be an unrestricted free agent.
Somewhere outside the NBA bubble, the Cleveland Cavaliers have likely been doing a lot of thinking about the upcoming free agency period. And, John Hollinger of The Athletic expects Cleveland to potentially pursue Jones Jr., given him mentioning that in a conversation in June with The Athletic's Kelsey Russo (subscription required).
Now, the possibility of the Cavaliers actually landing Jones Jr. is not necessarily great. There will be many other teams interested in the 23-year-old forward, per Hollinger, and the Cavaliers do not have the most salary cap flexibility in the world. That's assuming Andre Drummond does eventually pick up his $28.8 million player option for next season, which is reportedly highly likely.
But, at the very least, it appears that Cavs general manager Koby Altman is going to attempt to add Derrick Jones Jr. to his young and growing roster, it would appear if Tristan Thompson isn't back. I'd be for TT being re-signed from a leadership standpoint, but if the Cavaliers shifted their eventual focus to Jones via you'd think a one-year deal, I could understand their reasoning.
And Jones could perhaps be signed via the mid-level exception, perhaps in the $8-9 million ballpark, per a prior report from Cleveland.com's Chris Fedor, who hit on how Miami wouldn't likely be wanting to pay that to retain Jones Jr. for next season.
Now, if that were to happen and if Jones Jr. finds himself donning the Wine and Gold during the 2020-21 season, the expectations would be for him to be an impact player immediately, and compete for the Cavs starting small forward job.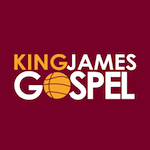 Want your voice heard? Join the King James Gospel team!
Write for us!
So what would he need to do in order to be an impact player for the Cavaliers?
Here, I'll highlight two goals that DJJ should strive for if he becomes a member of the Cleveland Cavaliers.
We'll hit on the offensive end first.