Cavaliers bench should provide plenty of energy next season
The Cleveland Cavaliers bench could be a solid group next season.
When looking at next season for the Cleveland Cavaliers, it's evident that Darius Garland needs to step up, but he is 100 percent now. So, in regards to his rookie season, in which he was still reportedly affected by his meniscus injury at Vanderbilt in his short stint there, that didn't help, albeit next season, he needs to be more effective.
Garland cannot shoot 40.1 percent again in year 2, and you'd like to see him at least show some growth defensively, and continue to showcase the playmaking feel he had in the 2020 portion of his first year. In that span, he had 5.1 assists per outing in his last 26 games.
In terms of the others, it's evident that the Cavaliers know what Collin Sexton, Kevin Love and to a large extent, Andre Drummond, assuming he picks up his $28.8 million player option, will bring.
Now, Cedi Osman, who underwhelmed in 2019-20 as the starting 3, from my perspective, could very well move to a bench role at some point, if the Cavs draft a wing, in particular.
Perhaps Garland might be as well, with Sexton shifting to a defacto 1 role, with Kevin Porter Jr. moving to the starting 2. If the Cavs do with a go wing in the 2020 NBA Draft, though, especially, I'd still for next season expect Porter to at least be in more so a sixth man key scorer/playmaker and play starting minutes anyhow.
In terms of other key bench players, Larry Nance Jr., who again had a career-best in scoring with 10.1 points per contest in 2019-20, to go with 7.3 rebounds, 2.2 assists and 1.0 steals, is right in that conversation. And to me, maybe Osman could eventually be in that realm, but at minimum, Dylan Windler, who is set to participate in Cavs in-market bubble workouts, would factor into that in a big way as well.
When looking at next season, the Cleveland Cavaliers bench should provide plenty of energy.
From my perspective, the Cavaliers bench should be able to bring a jolt of energy to the overall squad. In year 2, I'd firmly expect KPJ, who flashed plenty of potential and even more so as the 2019-20 season progressed, to be one of the club's key scorers when he's in the game, and he could appear in considerable stretches.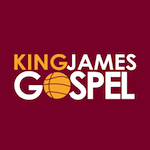 Want your voice heard? Join the King James Gospel team!
Write for us!
I'd imagine that Porter should get some burn as a lead playmaker-type, too, whether that's formally at the 1 or 2, and could still get some at the 3. In his second year with the Cavs, I'd think KPJ, who had 10.0 points per outing, to go with 3.2 rebounds, 2.2 assists and 0.9 steals, will be able to be more consistent game-to-game. He should be able to give the Wine and Gold a big-time spark in his minutes-share, in any case.
Now, could Porter be in a starting role at some point? Again, sure, but for most of next season, of which I could very well see Cleveland drafting a wing, too, I'd see KPJ as a bench guy, honestly, who'd end up playing starting/closing minutes anyway.
In relation to Nance and Windler, the Cleveland Cavaliers know what they'll be getting from Nance as an all-around player, and continually improving spot-up shooter. Nance is much more than an energy big now, but it seems a bunch of the time when he gets in the game, he brings a jolt to the overall club, and to me, Windler could definitely bring another spark plug element.
That'd come from Windler's shooting ability off spot-ups, via pull-ups and catch-and-shoots off of movement, too.
Windler didn't play in what was supposed to be his rookie year due to complications involving a stress reaction in his left leg, but he again is set to participate in Cavs in-market bubble workouts beginning on Monday, per a report from Cleveland.com's Chris Fedor. And I believe Windler will get acclimated pretty early on.
Windler again could definitely bring a sharpshooting element to the Wine and Gold, and hit 40.6 percent of his 534 three-point attempts in a four-year collegiate career at Belmont.
He could give the squad plenty of energy when he's in there in that regard, but as a highly capable cutting finisher, too, and as KJG's Robbie DiPaola detailed, Windler could end up fitting well in Cavs closing lineups.
From there, it's uncertain as to whether or not Matthew Dellavedova would qualify here, nor Tristan Thompson, with both being expiring. But perhaps more so Delly could at times, with his playmaking ability and it seemingly to be realistically a higher possibility he'd be back, albeit we'd know what TT would bring.
Somewhat in that realm, while I could still absolutely foresee the Cavs going with a wing in the upcoming draft, USC big Onyeka Okongwu could be a target for them. He could be a quality two-way/energy contributor as a backup 5, and had 16.2 points, 8.6 rebounds, 2.7 blocks and 1.2 steals per contest in his lone collegiate season.
Alfonzo McKinnie, meanwhile, while he is on a non-guaranteed deal from next season onward, brings a defensive boost when he's on the floor, too, and I'd imagine could get some solid burn in some matchups. His toughness and ability to aid the Cleveland Cavaliers by getting deflections/ steals and in turn, helping Sexton, KPJ and company get out and running provided the Cavs with a spark some in 2019-20, also.
Overall, I'd expect the Cavaliers overall bench to place better than 24th next season in points per game, and Osman, from a catch-and-shoot perspective, could help there, with how he hit 38.3 percent from three-point range in 2019-20. We'll again have to see what plays out with his role, though.
But along with the scoring element in a general sense, factoring in the promising passing feel Porter showed, and with Nance, plus with Windler being a very capable passer, the club could feasibly finish better than 15th in bench assists per contest, too.
Moreover, the Cavs bench should provide the squad with plenty of energy next season, and contribute in a significant way much more often.