Cavs: Collin Sexton will likely pick up where he left off in upcoming workouts
Collin Sexton was on quite a tear in what would end up being the closing portion of 2019-20 for the Cleveland Cavaliers.
As we're well aware of, the 2019-20 campaign has been over in terms of game action for quite some time for the Cleveland Cavaliers.
Cleveland was not a club invited to the NBA current season's restart in Orlando, and their last game of this now-past season, from their perspective, was on March 10 in what was a close loss to the Chicago Bulls.
The Wine and Gold were at least seemingly showing some growth, though, and post-All-Star break, were a more respectable 5-6. In that stretch in which J.B. Bickerstaff took over the head coaching reigns, the Cavaliers were playing pretty well, but one player, in particular, was really hitting his stride leading into what was set to be more of a closing stretch of the season.
And that was Collin Sexton especially, who overall, led Cleveland in scoring in 2019-20 with 20.8 points per game. In the 2020 portion of the schedule, Sexton averaged 23.6 points per contest on 49.2 percent shooting, too, and hit 44.9 percent from three-point range, to go with 3.6 assists and 1.0 steals per outing in that span.
In Sexton's last 15 games active, he had 24.5 points per contest on 50.6 percent shooting as well, and while Darius Garland missing Cleveland's last five games due to a groin strain may have played into it a bit, Sexton had a better 4.3 assists per game in that stretch coupled with that.
When factoring in Sexton's tireless work ethic, and with how his season ended, I'd think that in upcoming Cavs in-market bubble workouts, Sexton should look sharp in the general sense, too.
Sexton will likely pick up right where he left off this now-past season in upcoming Cleveland Cavaliers in-market bubble workouts.
The Cavaliers are set to begin their in-market bubble workouts/minicamp on Monday which will run through Oct. 6, albeit they are voluntary. But these should be meaningful for player development of young pieces, such as Sexton, Darius Garland and Kevin Porter Jr., most notably.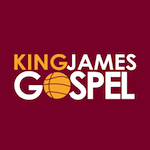 Want your voice heard? Join the King James Gospel team!
Write for us!
Along with them, Dylan Windler, who didn't play at all in 2019-20 due to complications involving a stress reaction in his left leg, will be a full participant, per a report from Cleveland.com's Chris Fedor. And it's nice to know that Kevin Love will be in attendance from a team chemistry standpoint.
I'd expect Sexton to again, pick up right where he left off in these workouts/the squad's upcoming minicamp, and realistically, lead by example some in the process for youngsters.
Now, that's not to say it'd be meaningful for Collin Sexton to positive growth signs from a secondary playmaking/passing perspective in hour sessions of 5-on-5 team run in the second portion of this minicamp. And Sexton going forward, definitely needs to improve in the team sense to me on the defensive end.
But rest assured, I'm sure Collin has been working his tail off since the season essentially ended, and in the scoring sense, I'd fully expect Sexton to be even better with what he showed last year and/or how he was playing leading into the then-novel coronavirus-induced hiatus.
Sexton had a better true shooting clip at 56.0 percent in his second season, and it was great to see him not hesitating when catch-and-shoot three-point attempts came his way, in particular.
Plus, it was very encouraging seeing Sexton show the ability to change speeds off-the-bounce, and going forward, overall with what he demonstrated in year 2 as a scorer, it's apparent that even with Love, Sexton is clearly the Cavs' first option offensively.
So needless to say, regarding this set of upcoming Cleveland Cavaliers in-market bubble workouts/minicamp, I'd expect to see/hear reports of Sexton looking sharp and again, setting the right example with how closed out last season.
I'd expect the conversation to be involving Collin picking up right where he left off, to a large degree, and hopefully, his passing growth, in terms of willingness/feel for imitating productive ball-swings looks to have made strides when 5-on-5 run arises.
Let's hope the reports involving Sexton are in that realm in coming weeks, at least from conversation with coaches/the club when media availability comes virtually, etc.
Again, though, with how Sexton is as a worker and teammate, I'd say it's fair to expect that to be the case.