Sixers, former Cavs HC Tyronn Lue would be a good match with him in that role
Former Cleveland Cavaliers head coach Tyronn Lue is reportedly the heavy favorite to become the next Philadelphia 76ers head coach.
The Philadelphia 76ers had their share of issues during this now-past season for them, and the squad had a rough end to the campaign. Prior head coach Brett Brown was then fired after Philly was swept by the Boston Celtics in their first-round series, and although Ben Simmons was not active in the series due to injury, Philly would seem ripe for a change-up. Former Cleveland Cavaliers head coach Tyronn Lue would seem to be a good fit, in that realm.
Lue, who is currently an assistant coach on the LA Clippers, has his share of head coaching mettle, and per a report from 94WIP's Jon Johnson, Lue's "close to a deal" to be Philly's upcoming head coach.
Per a report from Sports Illusrated's Chris Mannix, there is "strong mutual interest," between Lue and the Sixers, and this was also after Villanova's Jay Wright announced he's not a candidate for Philadelphia's head coaching position.
Granted, Philly's head coaching search is still ongoing, PhillyVoice's Kyle Neubeck still senses, but as Christopher Kline of The Sixer Sense stressed, it would appear to be Lue as the heavy favorite. That would seem to be a sensible choice for the SIxers, too, given how Lue seemed to do well in terms of player relationships and getting his message through to players on the Cavs, such as LeBron James before.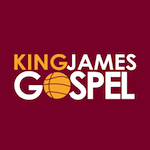 Want your voice heard? Join the King James Gospel team!
Write for us!
Lue and the Sixers would be a good match, factoring in his prior Cleveland Cavaliers days.
Tyronn Lue and Philadelphia would be a good pairing with him in that head coaching role, as Lue previously showing he was fully capable of being able to make adjustments on the fly in-game with the Cavs would aid the Sixers, as Kline hit on.
Of course, Lue doing his part in keeping the Cleveland Cavaliers in it and helping keep them locked-in his prior days as their head coach in the postseason is a selling point for him.
For a Sixers squad that is due for change after Brown seemingly had issues creating a sense of accountability, as Kline noted, Lue could aid Philly in that realm, as Lue reportedly got after LeBron, to go with others when that was called for and the squad needed it most.
For a still-very talented Philly team featuring two stars in Ben Simmons and Joel Embiid and other nice pieces, but is in dire need of a new head coaching voice, and with how Lue earned his head coaching stripes before and I believe was fired way too early by the Cavs, this would be a good match I imagine.
Lue has gotten through to stars before, such as LeBron James, Kyrie Irving still a good amount it seemed and Kevin Love seemed to be such a T-Lue fan as well.
I didn't see that as just words before, either, as Lue made needed adjustments a considerable amount in the postseason in his time as the Cleveland Cavaliers head coach, and seemed to relate to players and get his message across.
With Brown not seemingly creating a sense of accountability with Philly and his message maybe not being heard/felt near the end, as members of The Sixer Sense previously discussed on a podcast, via their own Uriah Young, I'd think Lue, if he were to land the position, would do so.
Now, Lue is apparently a candidate for the New Orleans Pelicans head coaching spot, and is "monitoring" the Chicago Bulls head coaching role/vacancy, per a report from The Philadelphia Inquirer. But Philly seems to be the clearly most likely landing spot for him.
Moreover, for Lue, who did his part alongside LeBron James, Kyrie, Tristan Thompson and others in helping the Cavs battle back and win a championship in 2016 via historic 3-1 comeback over the Golden State Warriors, him and Philly would seem to be a good match.
The Cleveland Cavaliers would go to two more consecutive NBA Finals appearances from there, and lose handily to the Warriors, who then had Kevin Durant, though, but again, Lue and Philly, who has plenty of talent, would appear to be a nice pairing going forward.
Lue could definitely be the right head coach to get the best out of Simmons and Embiid, among others. We'll see if he ultimately is the next person in that role for Philly it would seem soon enough.