Cavs should have plenty of lob looks next season for Darius Garland, others
The Cleveland Cavaliers should have no shortage of lob looks next season.
Last season for the Cleveland Cavaliers, it took a while for Darius Garland to get his footing as a scorer/shooter yes, but the rookie's playmaking had its issues as well. Granted, Garland was still adjusting from his meniscus tear dating back to his short college stint at Vanderbilt, and Garland was reportedly hampered some by a foot injury that happened in training camp.
It was evident that Garland was struggling early on, as through his first 20 games, while having tons of problems defensively that happened throughout the year, in the playmaking sense, he had 3.0 assists to 2.6 turnovers per contest.
Garland was not comfortable, but he did begin to pick it up, and especially in the 2020 portion of his rookie year, Garland was showing real growth as a playmaker. In his last 26 games active, Garland had a better 5.1 assists per game, to go with still the 2.6 turnovers per outing.
In regards to the upcoming next season for Garland and the Cavs, what should help out DG is in the realm of lob passes, something that he seemingly improved in hitting as his rookie year progressed.
Early on he had problems with those, leading to live-ball turnovers too often, but his timing on those got better in the 2020 portion of the schedule. That was even more so it appeared leading into the novel coronavirus-induced hiatus and what would ultimately be the end of Cleveland's season, also.
So with next season in mind for players such as Garland, Kevin Porter Jr., Collin Sexton and Larry Nance Jr. a bit and I could very well see the expiring Matthew Dellavedova, who could seemingly be re-signed by the Cavs, plenty of lob looks should be there.
The lob looks above the rim should be there game-to-game for the Cleveland Cavaliers.
Next season, the Wine and Gold should have the likes of Andre Drummond, who seems extremely likely to opt into his $28.8 million player option for next season, to go with Nance still, Porter in his own right, Alfonzo McKinnie and perhaps Jordan Bell as lob threats.
The non-guaranteed Bell (for next season) could have a tough go of it in terms of making the roster, but if the expiring Tristan Thompson departs and Cleveland doesn't draft a big, he could be a player that could occasionally fill in a dunker/roller role.
Drummond of course would be the key here to a large degree for Garland, and seemingly Collin Sexton often.
The 6-foot-10, 279-pound Drummond is a formidable low post presence, sure, but in pick-and-roll with Garland/Sexton and some with Kevin Porter Jr./others, we should see Drummond, who is fresh off averaging a career-best 17.7 points per game in 2019-20, carve out plenty of space. That's with his rolling timing and stature.
His 7-foot-6 wingspan to go with his strength inside should make for an easy lob look target for Cleveland's guards, which could also relate to Dellavedova again in some instances as well, who has great timing in hitting those feeds. Delly, Porter and I'd imagine Dylan Windler, if he can be mostly healthy, should be able to feed Nance in those instances next season as well, as we definitely know what Nance can do in those situations.
Swinging back, Nance should be able to hit occasional lob passes to the likes of a cutting Porter, who is a quite the above the rim threat himself, some with Drummond in instances together and I'd expect Nance to hit McKinnie a bit in that realm, too.
McKinnie's deal from here on out is non-guaranteed starting next season, but I'd think with him being able to play some stretches at the 3 or 4, with the energy he brings and with his defensive capability, he should stick around, for context.
Anyway, on the subject of Windler, who hit 40.6 percent of his 534 three-point attempts at Belmont in a four-year career, his shooting ability, if he's mostly able to go, should really help open up the floor for Garland-Drummond or Sexton-Drummond lob looks, too.
Sexton did show glimpses of being able to find lob feeds in the latter portion of 2019-20 for Cleveland, and perhaps next season, we could see that more from him.
Plus, Windler himself is a player who is capable of hitting some passes over-the-top to Dre or Nance/Porter as well, and with Windler's mid-range pull-up touch and passing feel, I firmly believe he very well could in some instances.
Windler is seemingly recovering well in relation to complications involving a stress reaction in his left leg that kept him out of last season, too, per a report from Cleveland.com's Chris Fedor, so I'd think he should factor into the lob passing element.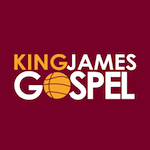 Want your voice heard? Join the King James Gospel team!
Write for us!
Lastly, if the Cleveland Cavaliers ended up selecting a player such as Auburn wing Isaac Okoro in the 2020 NBA Draft, who has impressive cutting instincts and is a terrific athlete, or maybe USC big Onyeka Okongwu, they'd factor in as lob threat factors, too. An Okongwu selection could feasibly lead to Bell having a much tougher chance of making the roster, but oh well there.
In any case, with a floor spacer the likes of Kevin Love out there a bunch, to go with hopefully Windler and others, such as Cedi Osman and Sexton (a 39.2 percent three-point hit rate through two seasons) himself, Garland and company should have plenty of lob looks to toss up next season.
Garland himself could be able to take advantage of that threat, ideally, and be able to counter that look by hitting his share of floaters again and hopefully get naturally into a stepback.
To be clear, Garland, who had 12.3 points per game in year 1 on only 40.1 percent shooting, does need to show more as a pick-and-roll scorer next season, and that's fair to say.
That said, the Cavs would like to see DG, in particular, hit his share of lob looks next season to help soften up interior defenses and hopefully open up himself and others.