An insurance Cavs guard would be great role for impending FA Matthew Dellavedova
The Cleveland Cavaliers would be in the right to bring back guard Matthew Dellavedova.
I'm not going to say that Matthew Dellavedova killed it in 2019-20 for the Cleveland Cavaliers. Dellavedova was the furthest thing from reliable as a catch-and-shoot player, and it didn't seem as though him altering his form helped.
He's coming off shooting a career-low 23.1 percent from three-point range, and Delly also had a career-worst 3.1 points per outing in 14.4 minutes per contest. That was also a career-low in minutes per outing for him, but it was clear that Dellavedova mightily struggled as a shooter mostly, outside of floaters operating out of the pick-and-roll, to a large extent.
On the plus side, though, Dellavedova was still a productive playmaker in his minutes on the floor for the Wine and Gold, which aided Darius Garland some. Delly had 3.2 assists per outing, led Cleveland in assist rate (albeit the low minutes-share helped) at 29.7 percent, and as in typical Delly fashion, led qualified players in assist-to-turnover ratio by a considerable margin.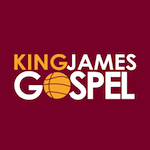 Want your voice heard? Join the King James Gospel team!
Write for us!
When Garland was banged up some leading into the novel coronavirus-induced hiatus, and the Cavs could use a spark, Dellavedova had by far his stretch of the season post-All-Star break, most notably. Post-All-Star, with a bigger minutes-share, Delly led Cleveland with 5.5 assists per game, which helped out J.B. Bickerstaff, who then took over the Cavs head coaching reigns.
Looking at next season, it's uncertain at this point if we'll see Dellavedova back with the Cavs, though, as he's going to be an expiring player/unrestricted this upcoming free agency period. But I'd like to see him back.
An insurance guard for the Cleveland Cavaliers would be a great role for Delly, who could still function in seemingly a third/sometimes second point guard role.
Delly is a player that likely wouldn't be relied upon to play more than 11 or so minutes per game on average next season and likely wouldn't be active nearly every game, but that's just fine, and he would be nice insurance.